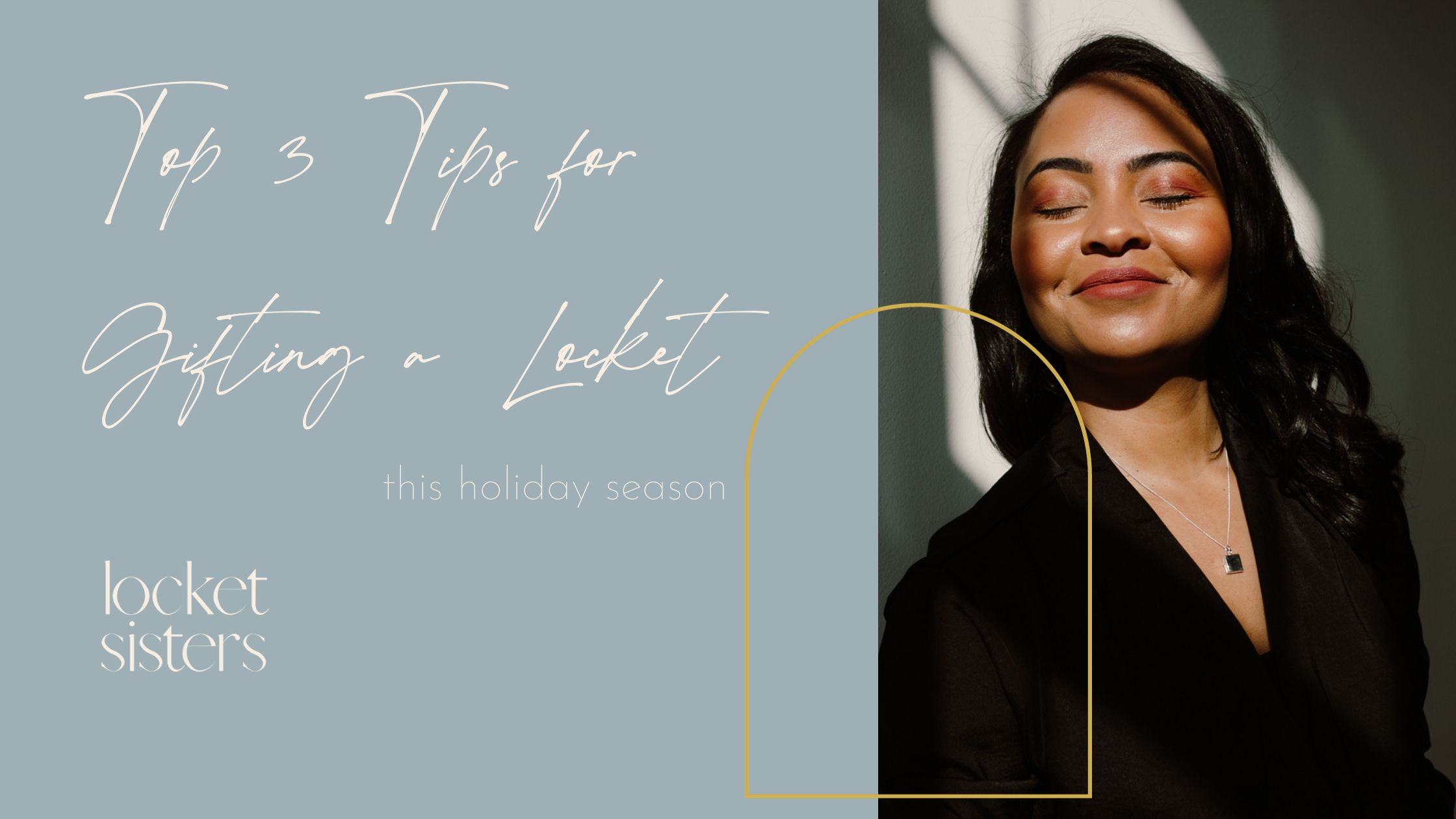 With the holidays coming up, it can be tricky to find the perfect gift for your loved ones. Picture lockets are a timeless gift that will be cherished for years to come. Whether it's a romantic gift for your partner, a graduation present for your niece or nephew, or a keepsake to give to an old friend, the right picture locket can truly be a token of your affection and appreciation.
In this blog post, we'll cover the top three tips for gifting a picture locket this holiday season. These tips are in no certain order.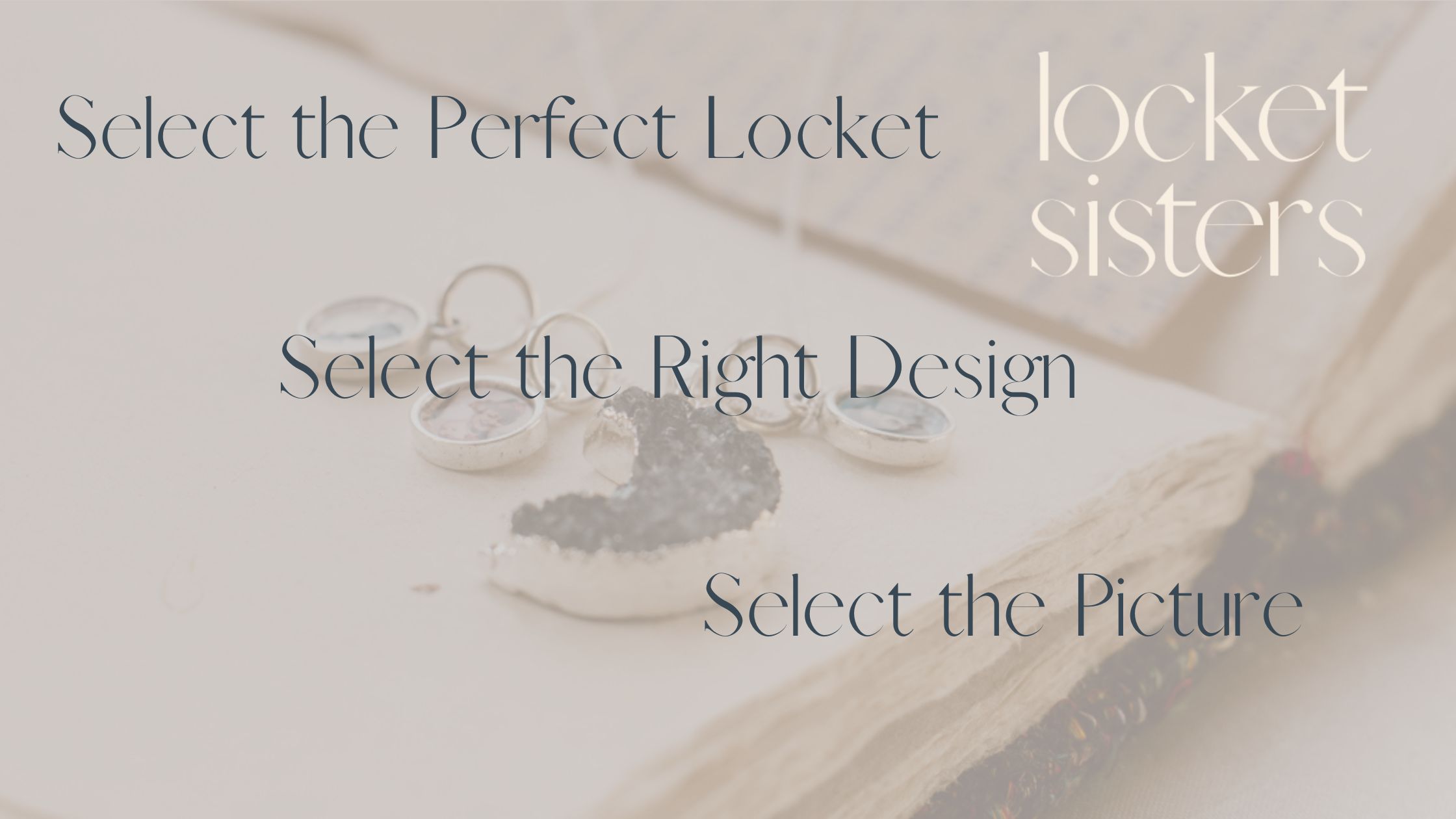 1) Select the Perfect Locket
You are going to want to choose the locket that fits your person perfectly! With so many lockets to choose from, this can feel overwhelming. Follow these simple steps to narrow down your choices. You don't have to pick just one yet, but this will help you find a few that might work best.
Answer these questions about the person receiving the locket:
Do they prefer gold or silver?
Many of our lockets come in both silver and gold! Once you choose the metal type, your search is already cut in half!
Is this a locket you think they will want to wear daily or more of an accent piece for a specific occasion or other special occasions?
Does the size of the picture matter?
This will help you decide if you should shop a smaller locket or more of a larger statement piece sized locket. A larger locket will hold a larger picture and will also be more of a statement piece. A smaller locket will blend in with other jewelry, be more dainty, and can be more of an everyday piece of jewelry but the picture will be smaller. Either way, all of the photos we put into the lockets are clear and look identical to the picture you give us except smaller.
Do they wear neckline or V-cut shirts?
This will help you decide on chain length. Our most chosen chain size is the 18" or the 20", both of which fall mid chest depending on the size of the person. The 16" is closer to the neckline and great for smaller people and smaller lockets. Longer chains like the 24" or 30" are great to layer over shirts or with other jewelry. Those who want their jewelry to stay under clothes and unseen also usually choose the 24".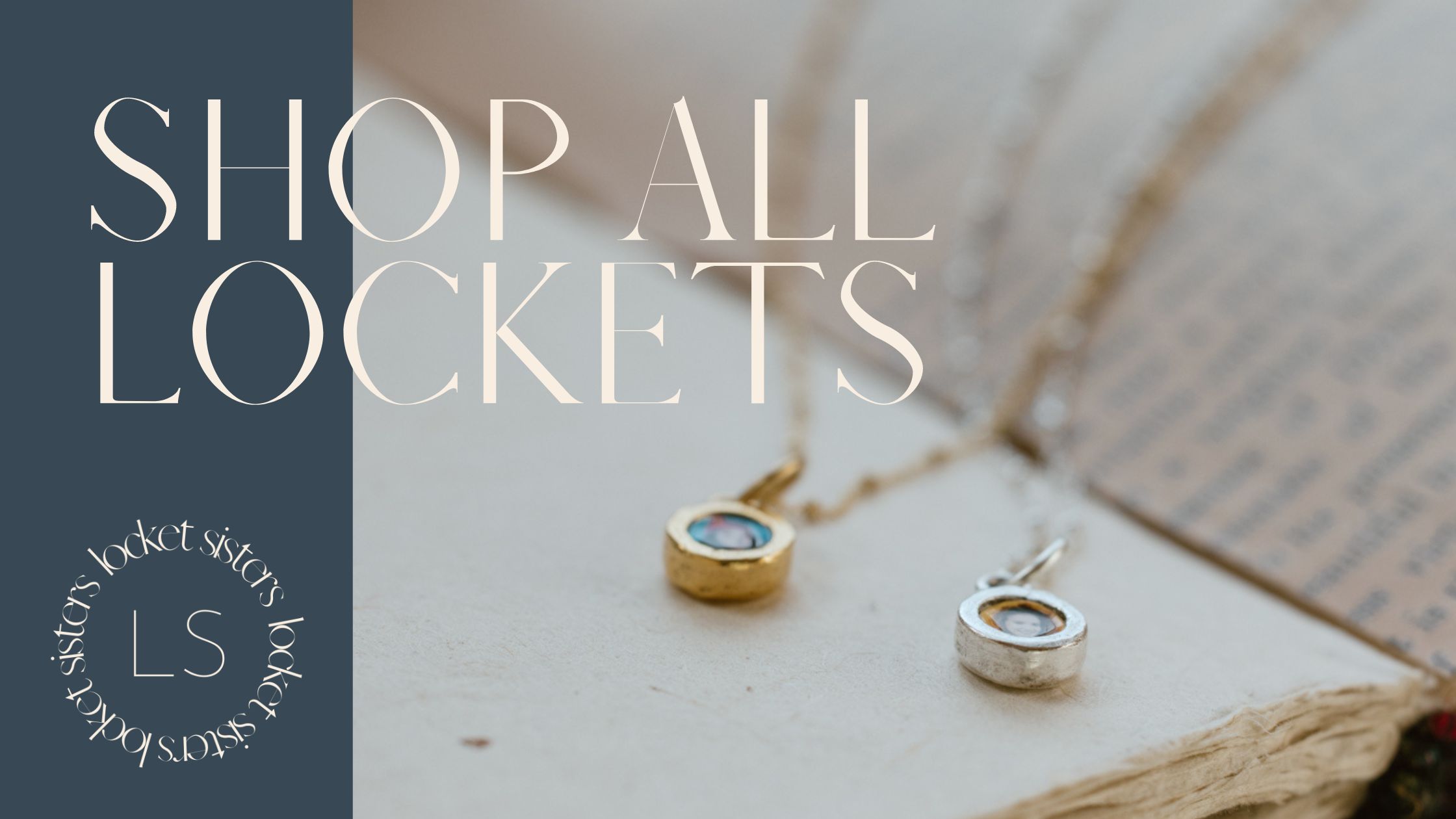 2) Select the Right Design
We offer many designs ranging from small to big, sterling silver to 14K gold, open or closed lockets, circles, squares, ovals, flower designs, ornate, etc. Since we have so many to choose from, we are narrowing down your choices by having you think about the person you are gifting. In the first tip you have decided on the metal type, the size, and the chain length. Now we want you to think about design. Notice below the different designs we have...
Ovals
Squares
Circles
Ornate
Open Lockets
If you're starting to feel overwhelmed, remember that no matter what locket you choose, your person is going to love this gift! You honestly cannot go wrong when gifting a locket because it is one of the most meaningful and thoughtful gifts you could ever give. Whether they wear the locket or hold it in their pocket, they will always remember the gift of love you have given them!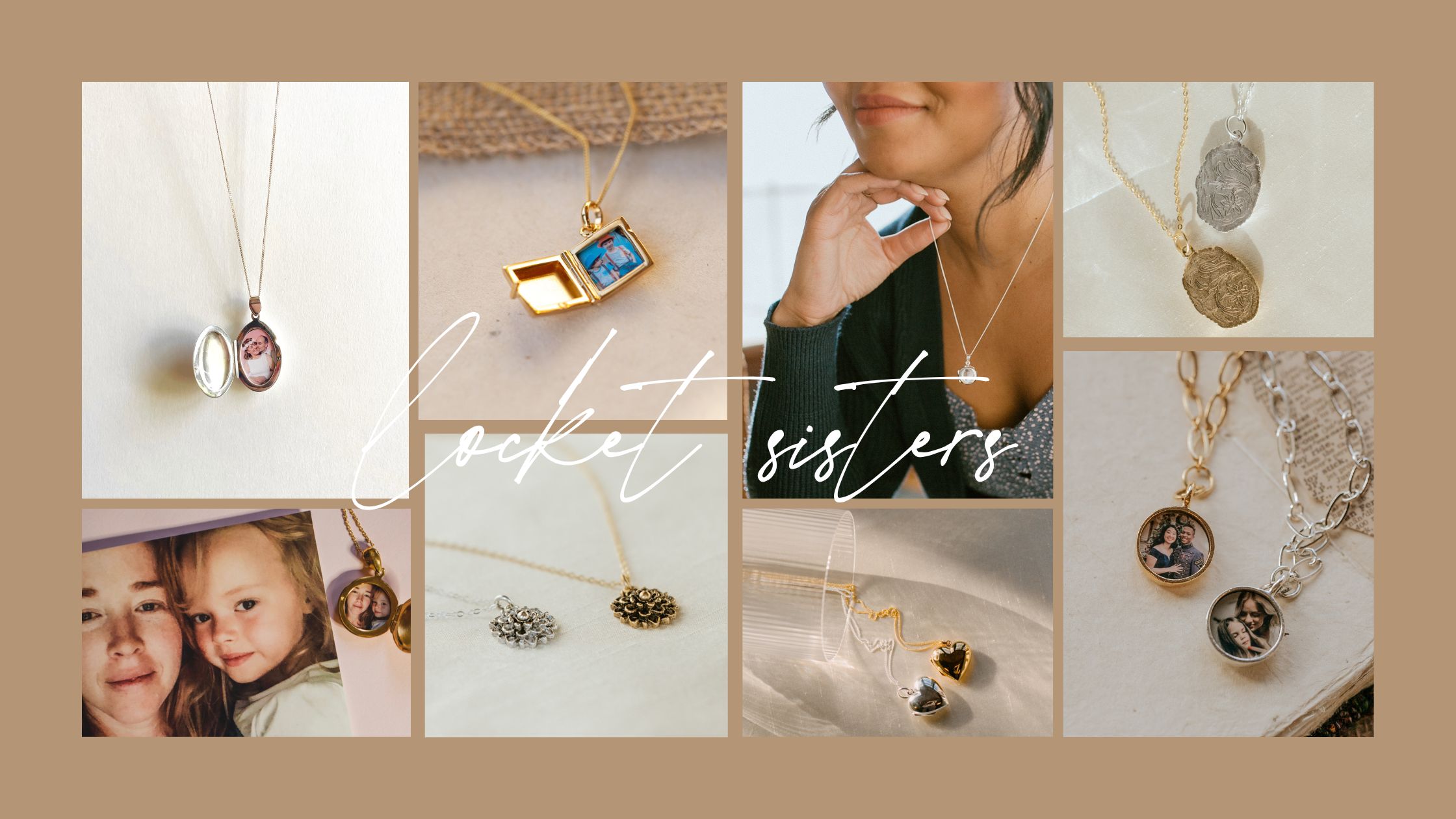 3) Select the Picture
Once you have a couple locket options picked out that you like best, you can make your final decision from the picture(s) that you choose. We usually encourage our customers to find a picture that has meaning and a story. With this in mind, know that your picture doesn't have to be a perfect picture! Pick one that is memorable no matter if it is old or new. It can be a pet, special scenery, people, etc. If you're choosing a locket, you most likely know what picture you want to add for this special person.
Once you have some meaningful pictures to choose from, think about the way you will want them cropped to fit into some of your top locket choices. We will of course shrink the picture for you, but is it taller, longer, wider...how will it look in each of the lockets you have chosen? From this point, you may already have made your choice! If not, let us guide you through this step a little more...
If your picture is of people, how many people are in the picture? Do you want their faces to show or is it more important that all of the people are in the picture even if they will be small?
If you want to see the faces, we recommend doing 4 people or less. The more people in the picture, the less you will see details of each person. This will also depend on the size of locket you are choosing. The smaller the locket, the smaller the details of each person will be.
What part of the picture do you want to focus on?
We pay close attention to the special notes people leave us on their orders. If you want only your dogs face in the locket, let us know and we will make that happen. If you want just grandma in the locket, we can crop around her. If you want you and your sister's faces only, let us know! And if you know you're feeling particular, feel free to request a proof and we'd be happy to email or text you that.
Does the picture crop better to a square or to a rectangle?
Once you know where your focus on the picture will be, is it a square or rectangle that fits around the picture. This will be the most important way to go back and choose your final design. Will it fit better and look better in one over the other. If your picture crops to a square, you may want to choose a square, circle, or heart design. If it crops into a rectangle, chose one of our many oval designs. We even have a landscape option if you only have a picture that crops landscape rectangle.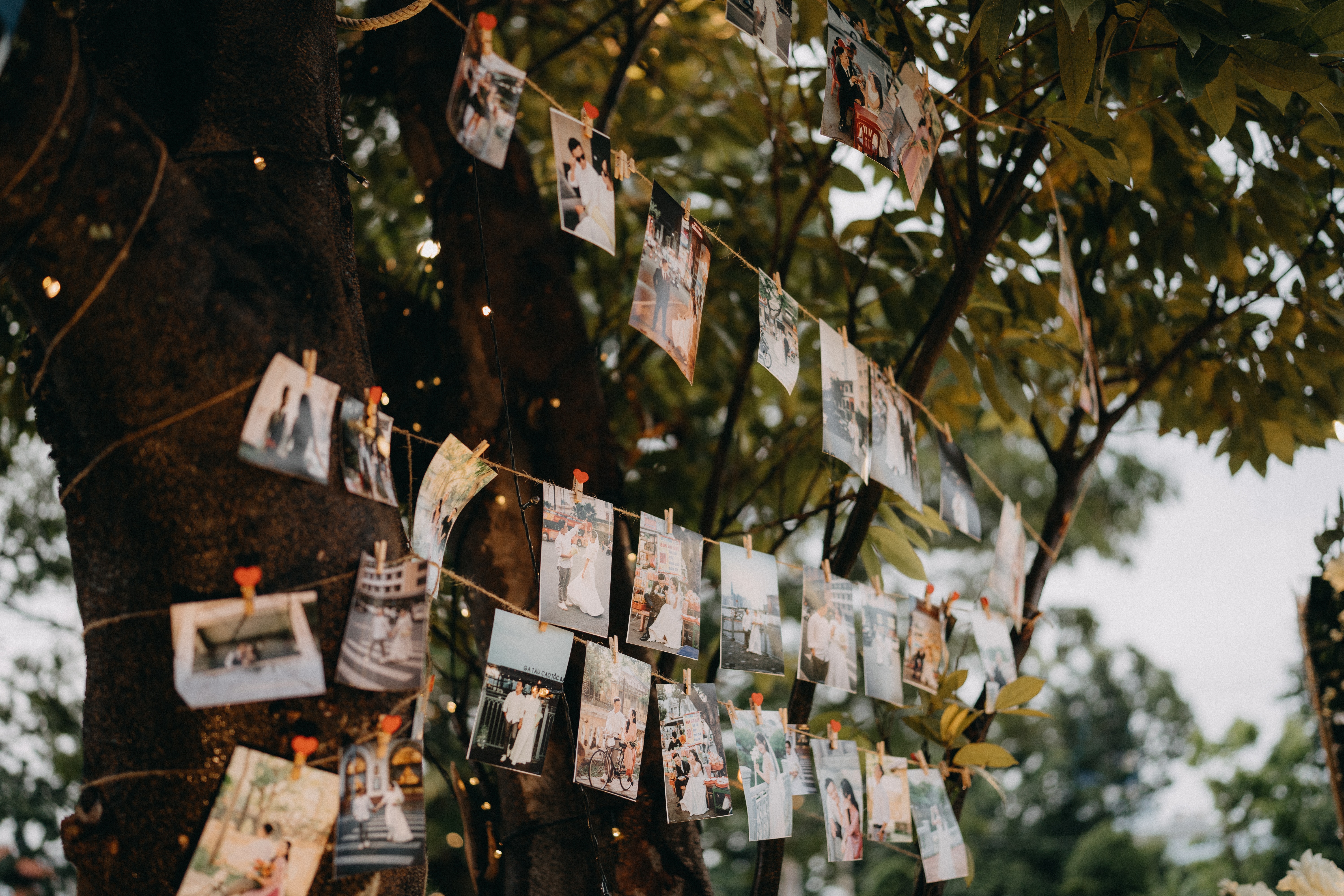 Picture lockets make the perfect gift for any occasion. Whether you're looking for a romantic gift for your partner or a special keepsake to honor a milestone, there's no better way to express your care and love than gifting a picture locket. No matter what locket, design, or photo you choose, this heartfelt gift will be treasured for years to come. You are giving a gift that this person will remember forever.