Something new, something square and small but not tiny. Something of a namesake legend, after my mother, the woman who mothered me, birthed me, connected beyond it all, transcendent of this form, of differences in spirit and belief, style and design.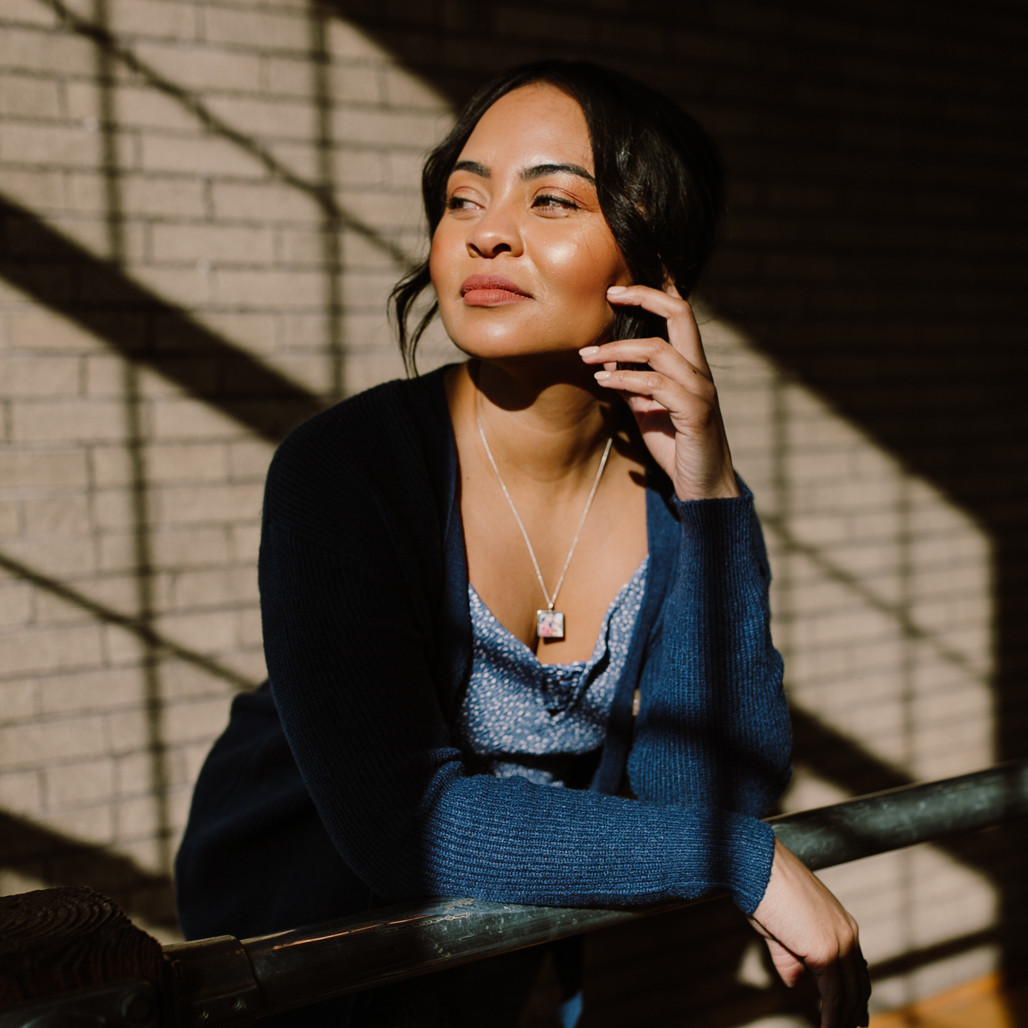 The Marilyn Locketmakes me think of a square peg in a round hole, which is kind of my Mom and I. So similar, so different, I gave her a helluva ride when I was a kid, some stories she'll never be told and frankly if it were my kids I wouldn't wanna know later on either, yet she mindfully channeled all my extra energy, the energy that's been with me since the "doctor quick" announcement in a small-town hospital in 1983 as I raced from her womb to the world so fast that even a dermatologist would've been useful in that moment, into something more useful than just pouring from my pores.
Really, she's the encouraging seed in the 80s and 90s that lead me to this work. Even in the 2000s she bought me sewing machines and glass bead making classes. Pour it into something, she must've thought. Put it somewhere. Put the energy anywhere, get it out of you, as it poured from my words and voice and movements and writing and laughter and creativity.
I saw her senior picture hanging in her high school years ago and did a double take because I thought it was me. She's the reason I love to read tho she's never been much of a reader herself. She fed my joy of jewelry-making but never spent much time or money on her own hobbies. On the morning of a one-way ticket to Buenos Aires in my 20s she sent me well-wishes of adventure and fun tho she hadn't yet received her own first passport.
She mothers likely how she wished to be mothered. As do I. Stepping forward from the bridges built for us, we then build them for our own children. Perhaps my daughter sees her and I also as the square peg/round hole. Different, similar.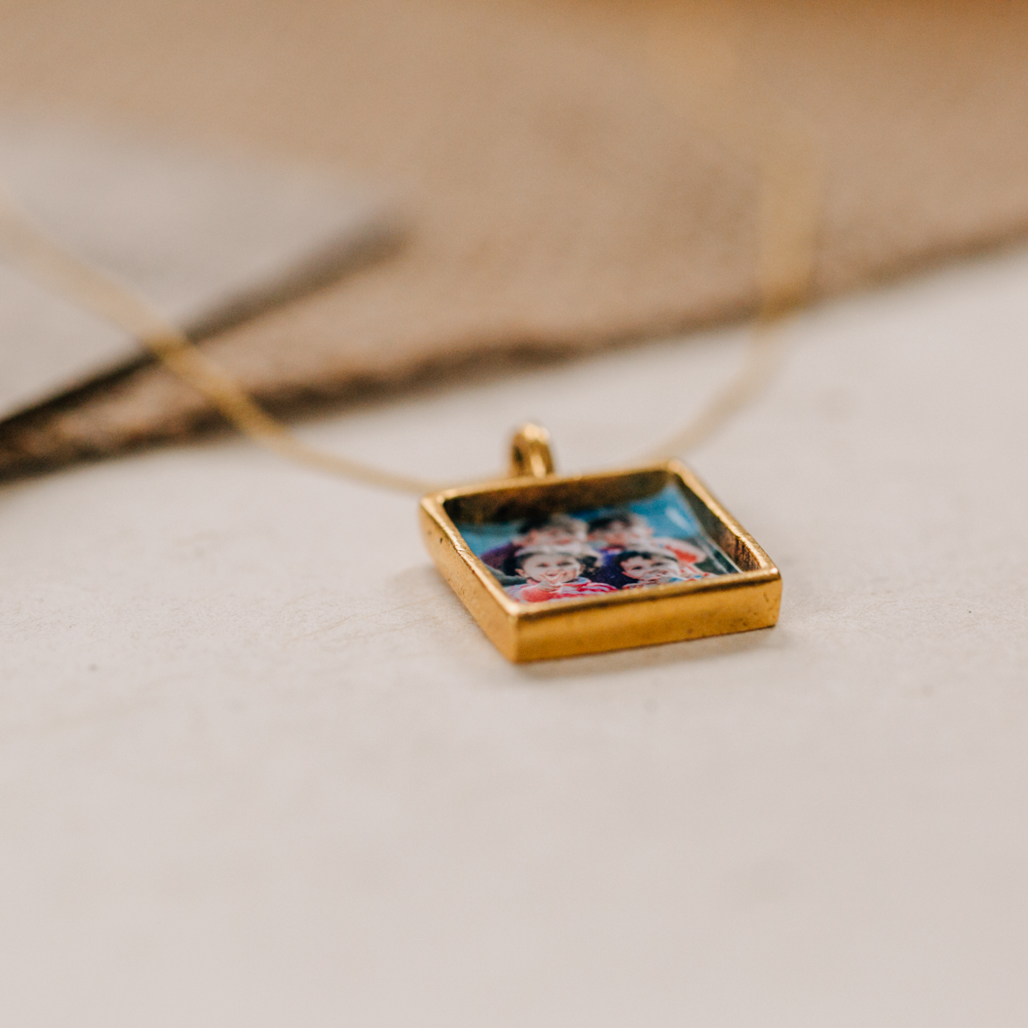 The Marilyn Locket named herself. I think I had something bigger, grander in mind; representative of her massive presence in my life, the kind only a maternal connection can capture. But, sometimes the lockets name themselves. as this one did.
And now I love it for her. It's kind of the sister square to round Hope Locket, and hope is something my mom always has. Three time cancer survivor, one of ten kids growing up on a farm in middle-Minnesota, raised in a conservative church, spent her career in a school with kids who's next step was incarceration, raised four kids she birthed and another one she plucked from a school she worked in. He became part of the family because he needed one.
Four sided, 5/8" each side with a bale on top, looped with a chain length you choose, custom made with a photograph of your choice. One you love, something you wanna keep close.
One that transcends, much like the connections we feel around those who mother us, and those we mother.
Warmly,
Allyssa