When I was a kid there were a few local TV news anchorpeople who were iconic in my home. And one of them was Belinda Jensen from the local NBC affiliate here in the Twin Cities. When I found out The Locket Sisters would be featured on Kare11's weekend morning show I called my parents to let them know, and my Mom asked right away, "Will you be on with Belinda Jensen?"
When I arrived that weekend it was a really rainy day. I had by basket full of display materials and wrapped up lockets, heels, my umbrella, and I made my way into what was a surprisingly warm, quiet, soothing TV set. The show had already begun. There was mellow conversation during commercial breaks that seemed to be so fluid between the conversations that happened while the show was live on air, too.
These people are really who they appear to be, I thought.
Then Belinda Jensen introduced herself to me. Warmly. Welcomingly. Put me at ease and made me excited. A producer offered to take my photo in front of my display because he could see I was trying to document it.
Another segment before mine aired, then Belinda came over to me and asked me follow-up questions from what she'd learned on The Locket Sisters website, the one you're on right now too.
Then we went live. You can watch it here.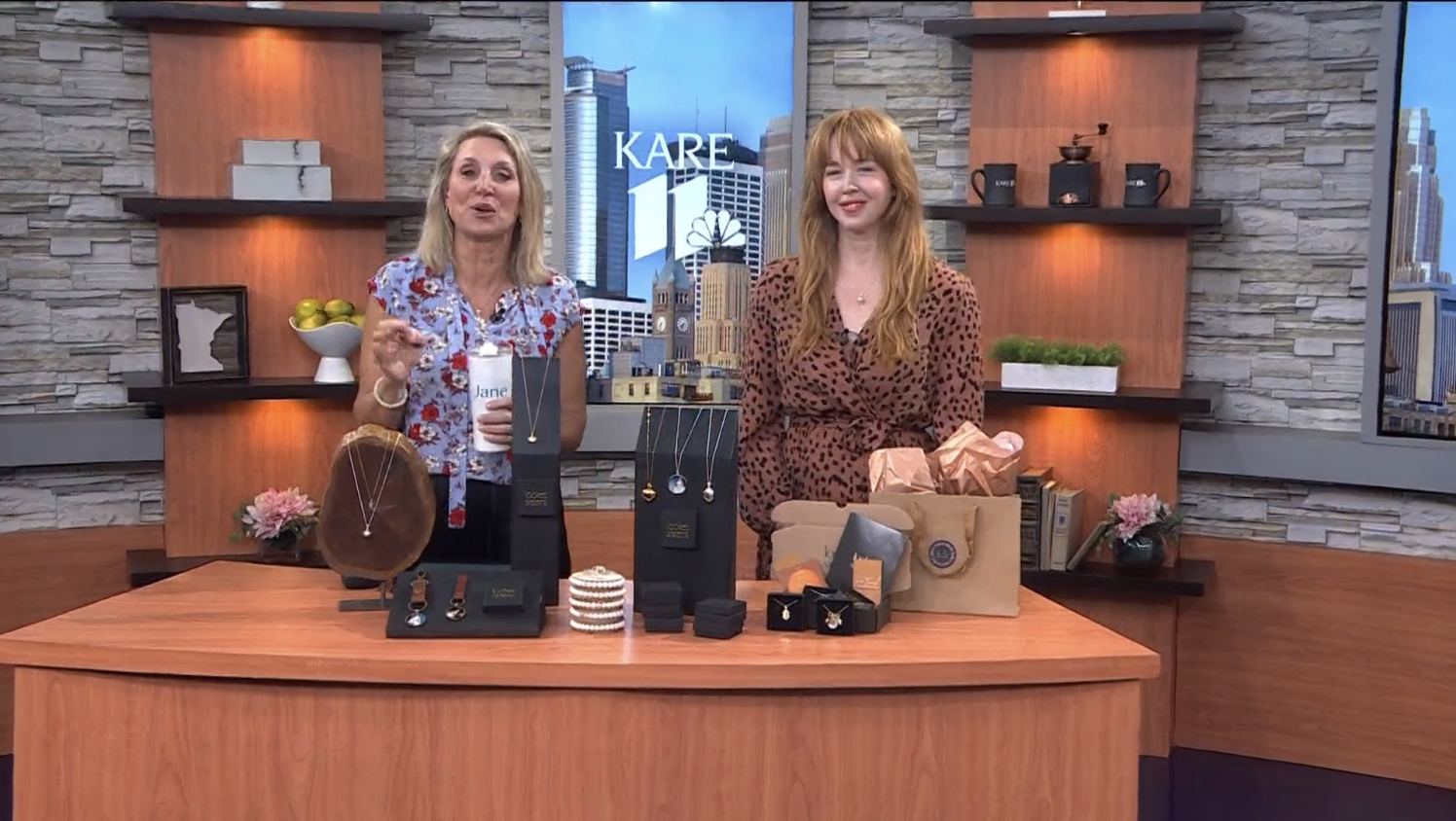 After the segment I packed up my display items, my lockets, I grabbed my umbrella and another producer walked me to the side door closer to my car while the rain continued to poor down. I sat down in my car and grabbed my phone to call my husband.
DING! An order.
DING! Another order.
DING! Two orders at once.
DING! More orders.
By noon that day we had broken the previous record for sales, and by the evening it was clear I'd be working serious overtime to make sure we got all of these lockets made and delivered by Mother's Day, which was in seven days.
We did it. And I am so grateful to Kare11 and Belinda Jensen for the opportunity to share The Locket Sisters with their community.
Then the next week, just a couple days later, we did it again on Fox9's Good Day Morning Show. Here's the link to that adventure on their Facebook page.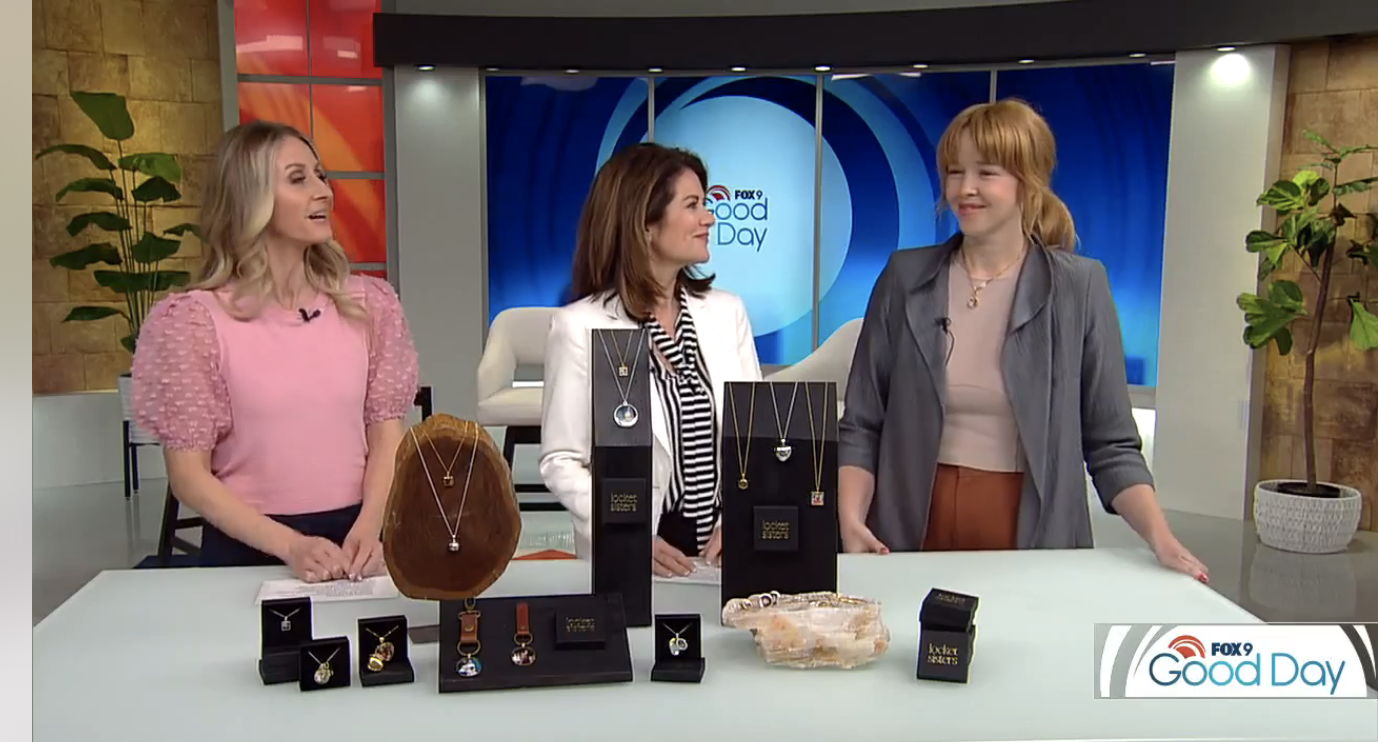 I am so grateful to do this work, and that people notice it when we share it. Thank you thank you thank you.
Warmly,
Allyssa