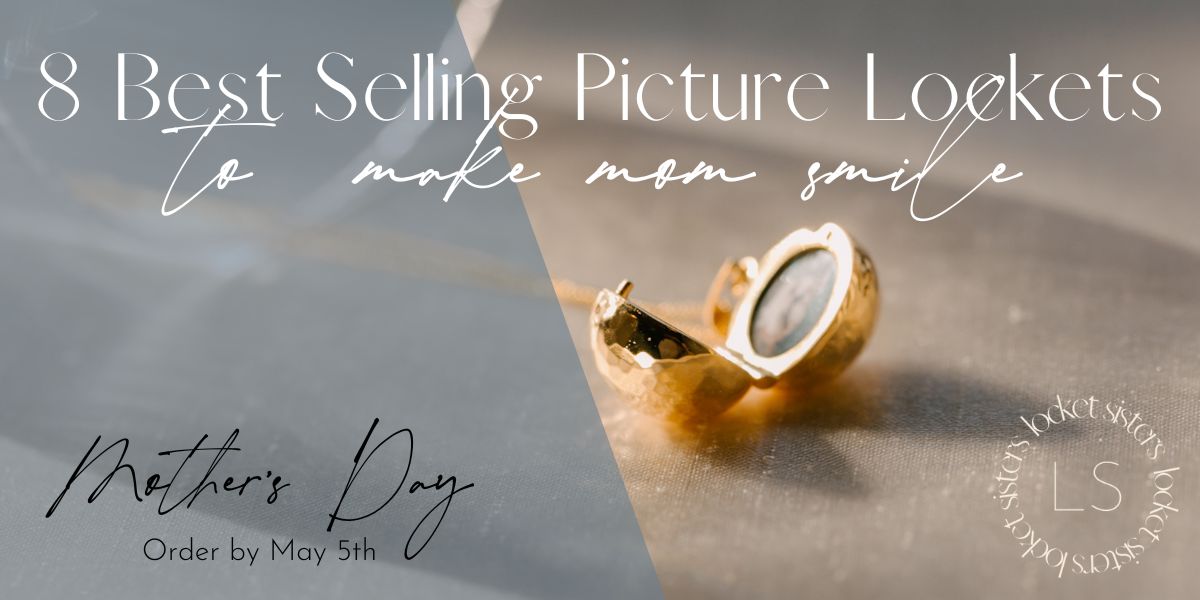 Have you figured out what you're getting the mom(s) in your life for Mother's Day? Finding that perfect gift might just be easier than you think! Does "Mom" have a picture that she adores? A picture that reminds her of love? An old picture or a new picture that she feels connected to? Or maybe just a fun family picture that makes her smile?
The Locket Sisters have you covered! Find that picture and we'll do the rest. Choosing a locket that can be personalized with a favorite photo of you or a loved one are a surefire way to make Mom feel special!
For some, this locket may be for yourself. Mother's Day may carry a heaviness that only you can fully understand. Lockets that hold pictures of our own moms, women who were like moms, or children that are no longer with us can be healing and comforting. It's okay to order your own gift this Mother's Day and fill it with whatever brings you hope, peace, love...
With every locket comes a story. For those who share their stories, we can't help but share them back with all of you! Here are 8 of our best-selling picture lockets that have been guaranteed to make moms smile. One of these might just jump out at you as a great gift idea for Mother's Day.
1. Classic Heart Locket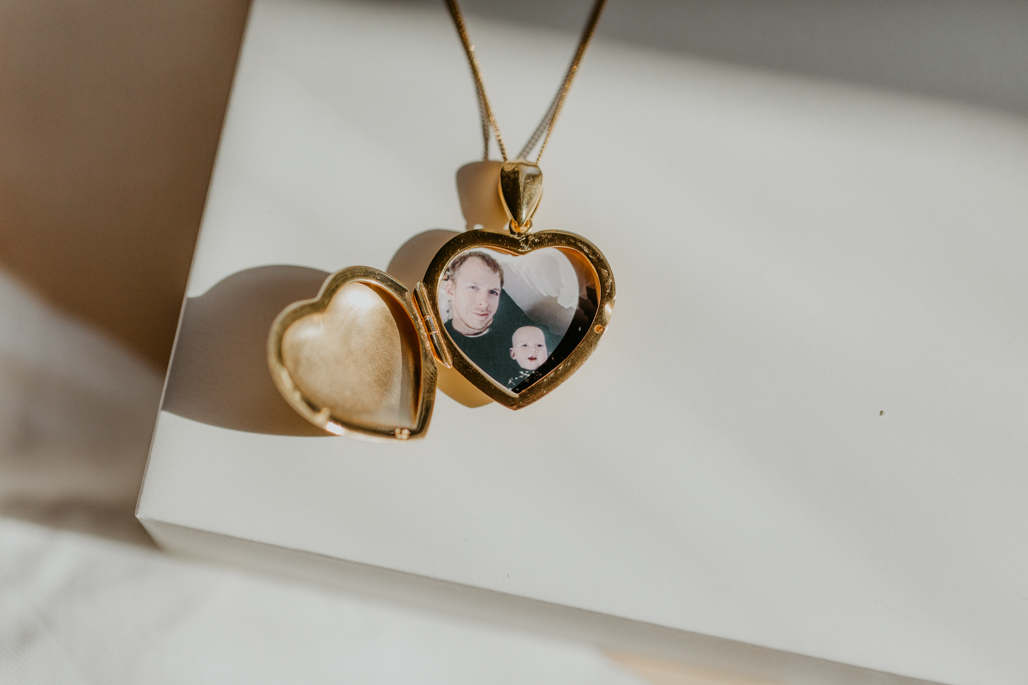 The Gold Heart: "For my wife. This is a picture of myself and our first baby daughter Millie, so we can always be close to her heart."
2. Ovals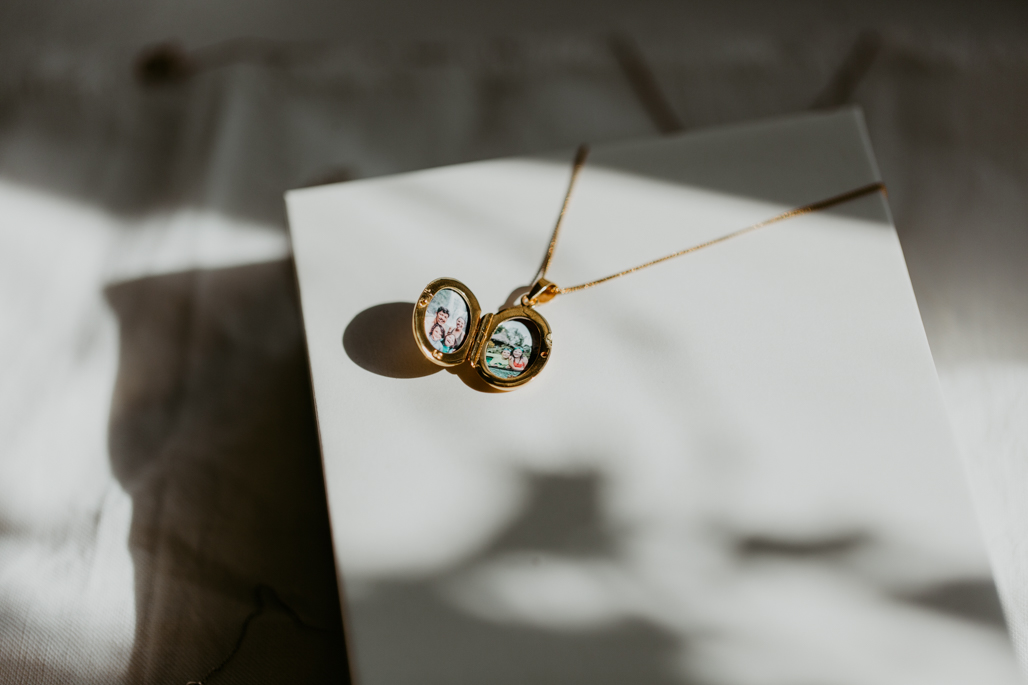 The Little Gold Oval: "For Olivia. A family photo from our vacation in Bali."
3. Charms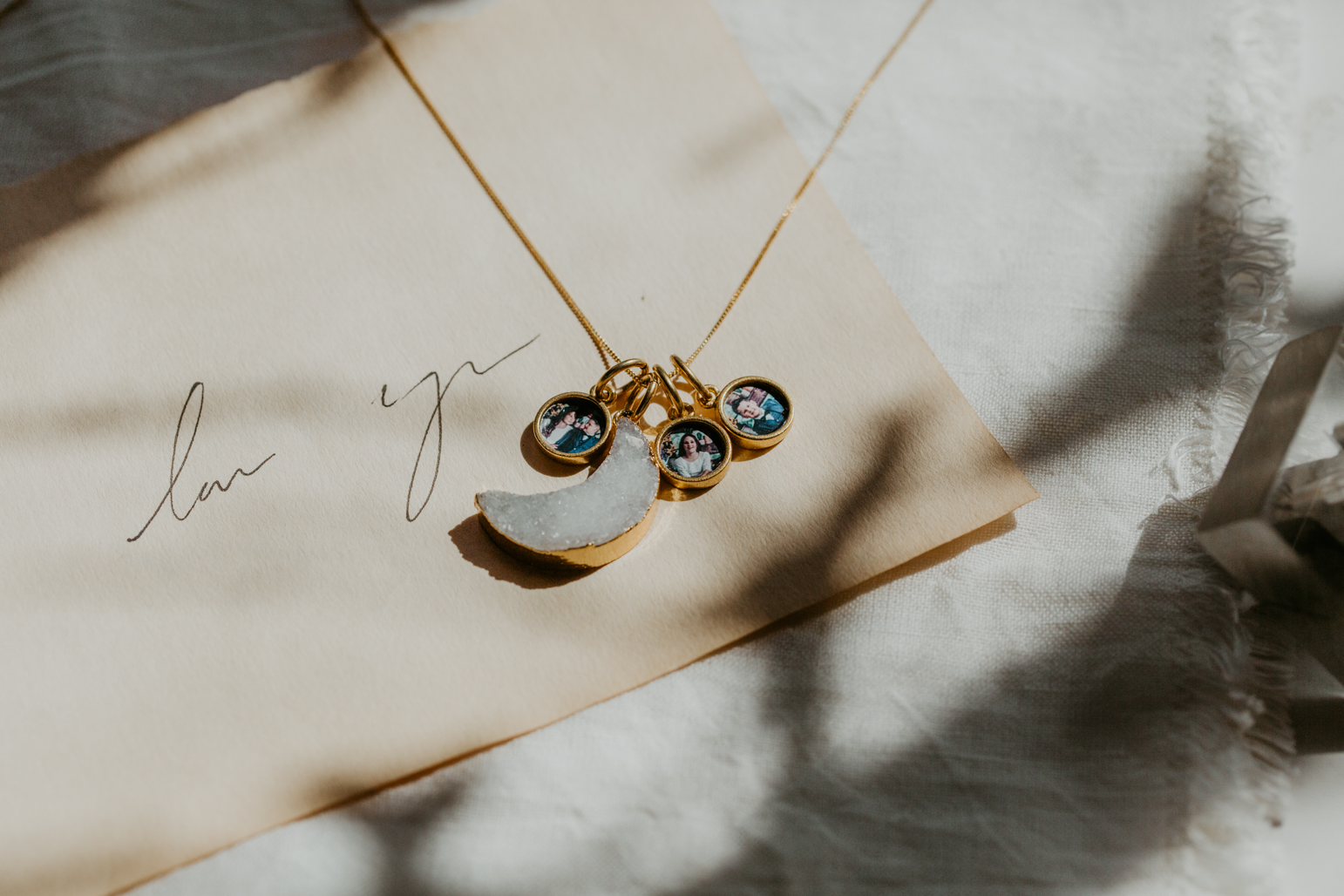 The Moon Locket Necklace: "For myself. My children are my morning and night. They are my entire world. I love that the photos close in around the moon. No matter where or when we are we can look towards the moon and be together in that moment. That's what this necklace is to me… having my children with me in every moment. And the photos themselves… well that's my kids personalities in print!"
4. Big and Beautiful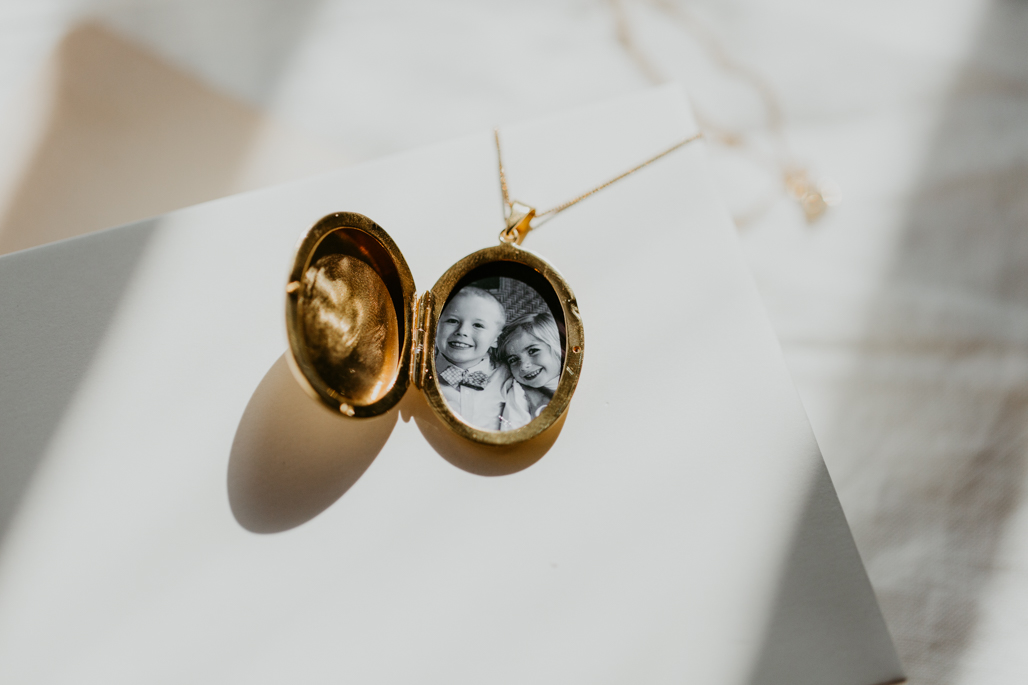 The Gold Evelyn: "For me. A picture of my children when they were younger."
5. Gold and Dainty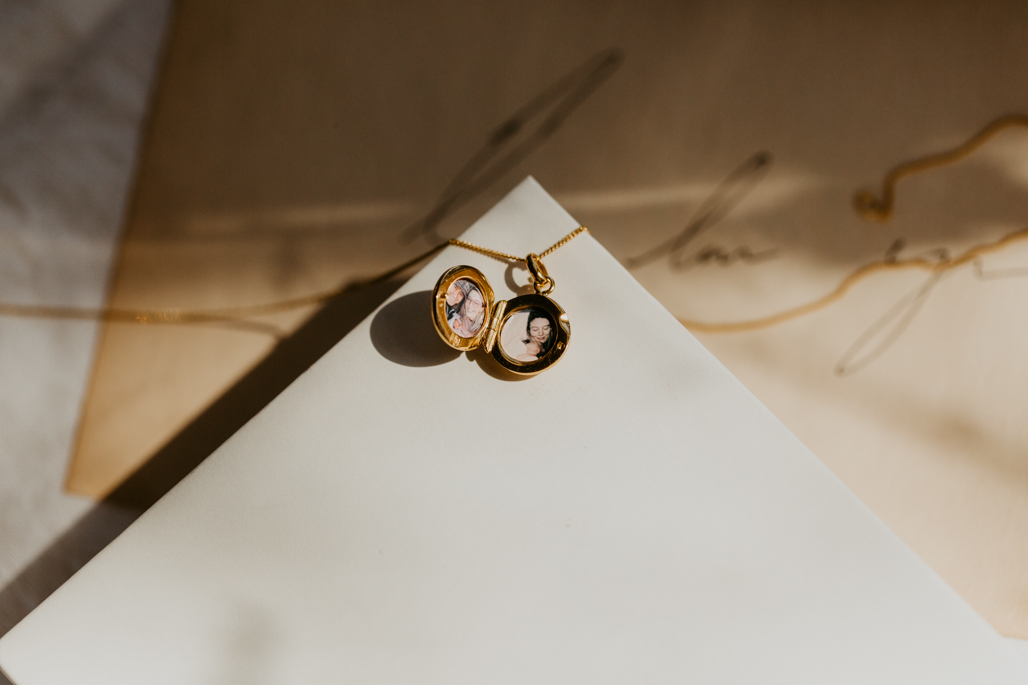 The Gold Edith: "For my wife. his is our first photo as a family of three after bringing our new baby girl home for the first time."
6. Silver Lockets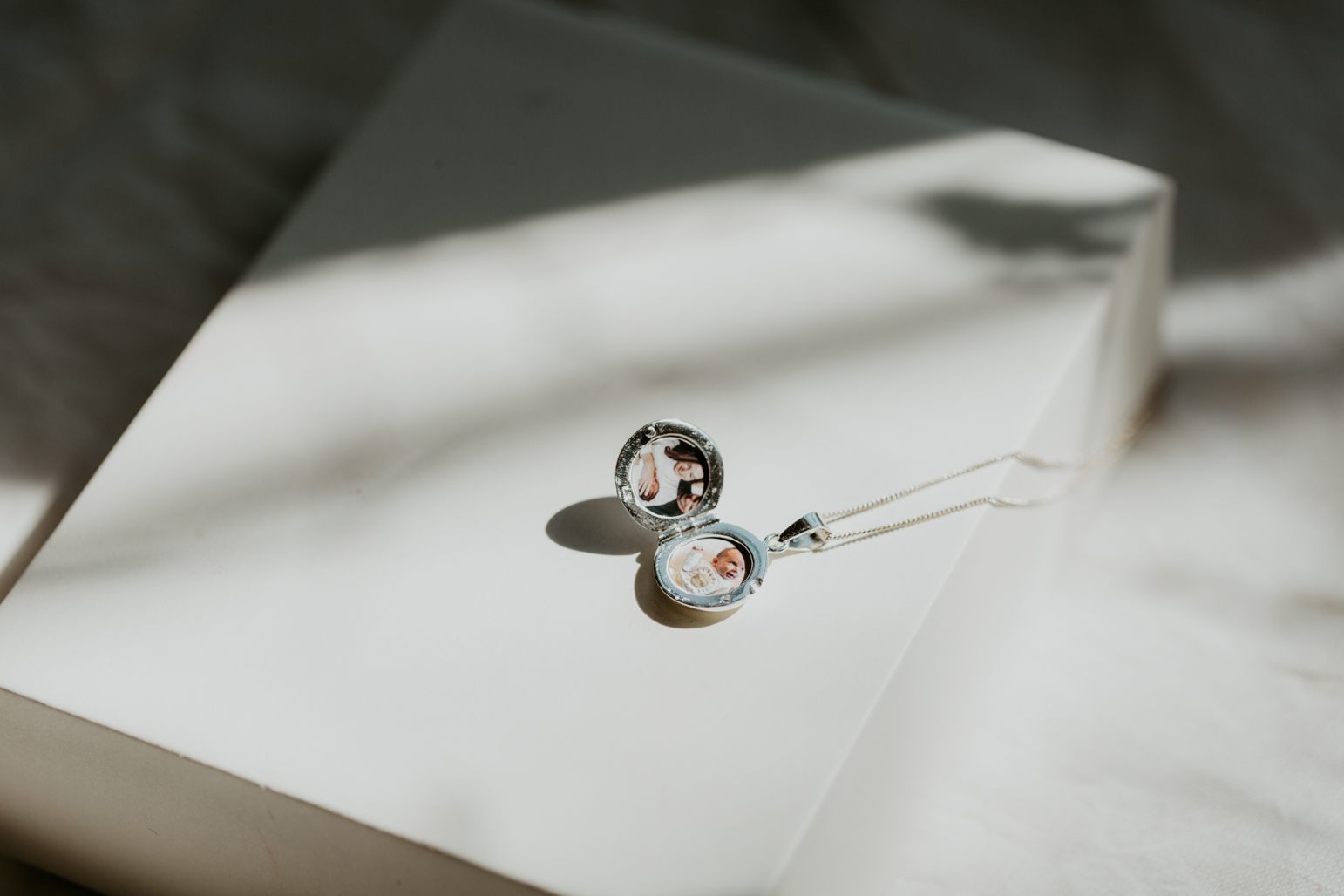 The Little Circle Locket: "For my sister. This locket is celebrating my sister's first child. One photo is of my sister, her husband, and the baby. The other photo is of the baby only."
7. For Grandma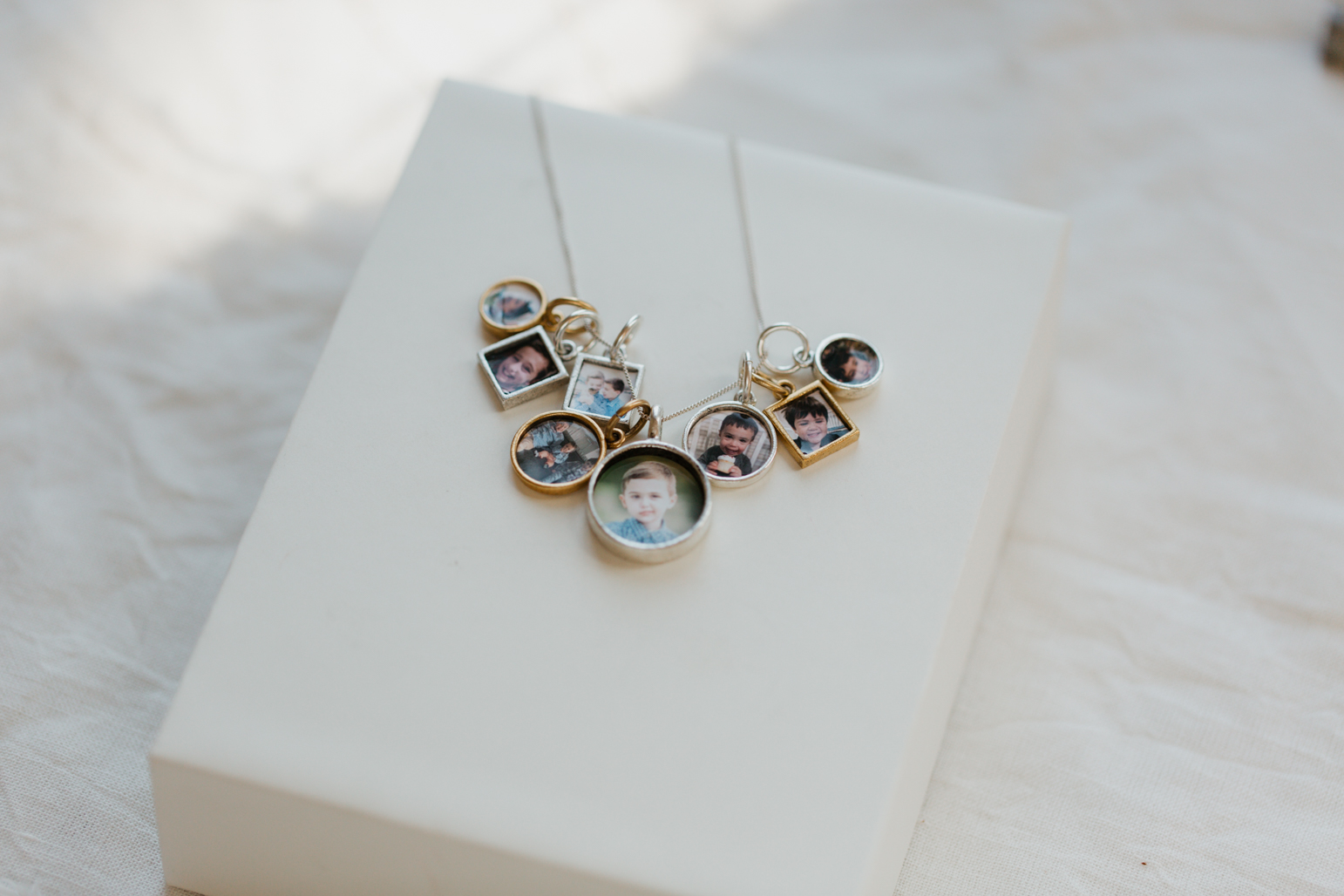 The Charm Locket: "For myself, a proud nana. So Special, one grandson 8 years old just passed away the other 4 still with me ages 10,9,4 and 2. The first photo is my beloved Sean. The third photo is him with his brother. The second has my 3 grandsons in VA. And the forth is the Coastguard Honor they gave Sean before he passed from Rhabdomysarcoma cancer."
Susan went on to add more charms a few weeks later...she communicated with us that she loved her charms and wanted her necklace to represent all of her grandkids. She added 4 more charms using our "Additional Charm" product option. Her finished necklace turned out absolutely gorgeous, holding all of her adored grandkids.
8. Round Lockets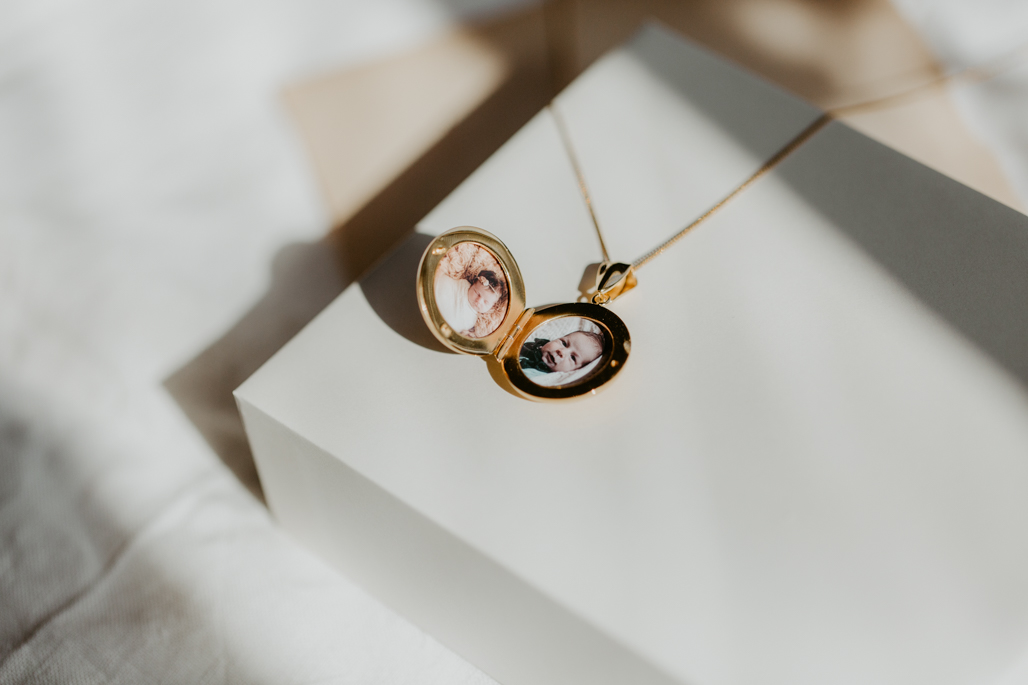 The Gold Lillian: "For my Mother In Law. These are her two grandkids. Both pictures are their newborn pictures."
Show Mom you care this Mother's Day with one of our many locket necklaces. Whether you choose a recent picture, a picture of her parents, a gold locket or a silver locket....And if you're buying for yourself, go ahead and choose YOUR favorite picture - one that you want to hold near forever.
Many of our lockets seen here come in silver or gold. We have many more to choose from on our website. Take your time looking and find the one that is best for you, your mom, your mother-in-law, your grandma, or a special friend who is like a mom to you or your kids. We look forward to being a part of your story!