"It's my beautiful kids!"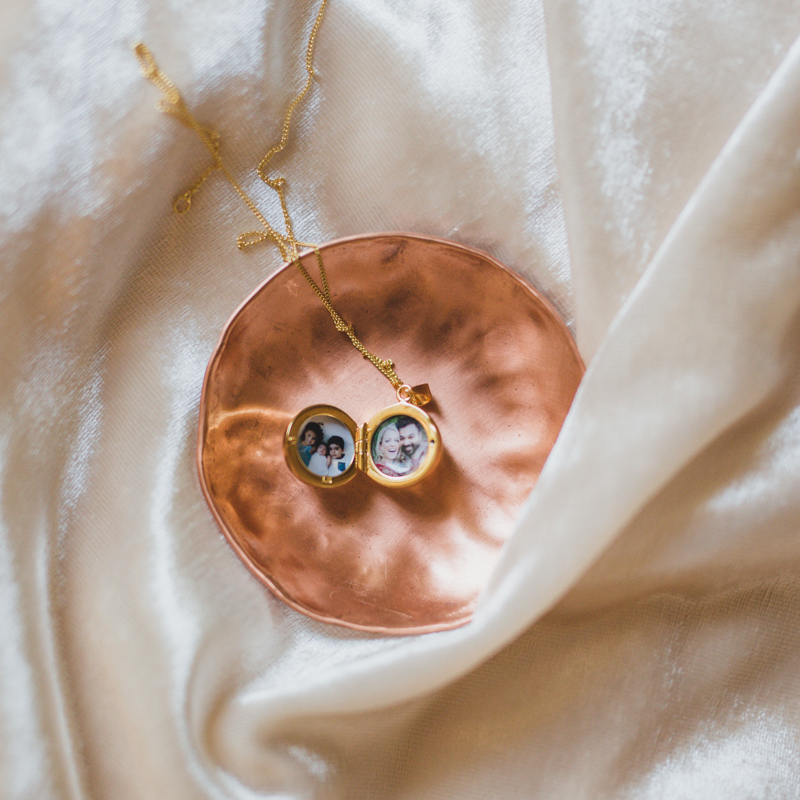 Several months ago, as we began to get ready for the speed of orders we get around Christmas, Jen Biswas from Paisley and Sparrow reached out to us asking if she could feature our lockets in a gift guide she was making for makers from Minnesota.
Of course! we thought. We'd love to be a part of any list that celebrates makers, artisans, designers and builders from Minnesota. We asked Jen if having a locket in hand to show her community what they look like, to have something to discuss in real time, would be helpful, and she said indeed it would.
We gave her some time to choose photographs and select the locket she'd love to keep close to her heart everyday, to find the style that jumps out at her the most.
Jen selected The Gold Disco Ball Locket and a photograph of her children for one side, and one of her and her husband for the other side. These are often the kinds of photos that I choose, too, for my own lockets. Something that is