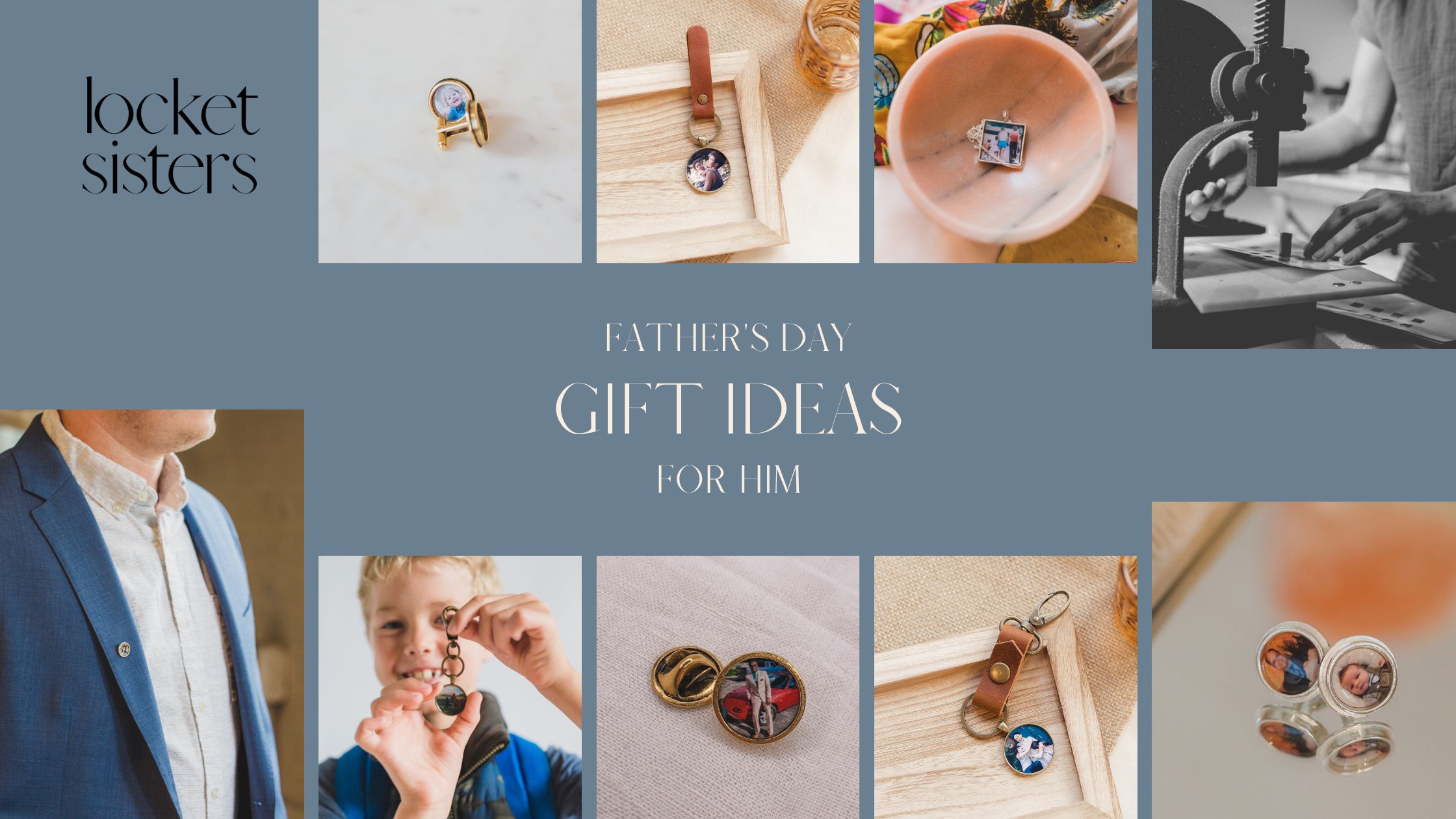 Make Father's Day extra special for that special dad, grandpa, or fatherly figure in your life with a meaningful locket gift. A locket is a timeless keepsake that can hold a photo of your favorite memory. This year, forget the typical ties and gadgets and surprise dad with a locket that he can keep and cherish forever. We've rounded up the best stunning Father's Day lockets so you can find the perfect one to express just how much you care. From keychains to cufflinks with personalized photos, this guide will help you find the perfect gift for the man that means the world to you.
The Locket Sister keychain lockets are best sellers and sure to be the perfect gift! Choose from 3 different designs to find the one your dad would love most...
1 - THE HENRY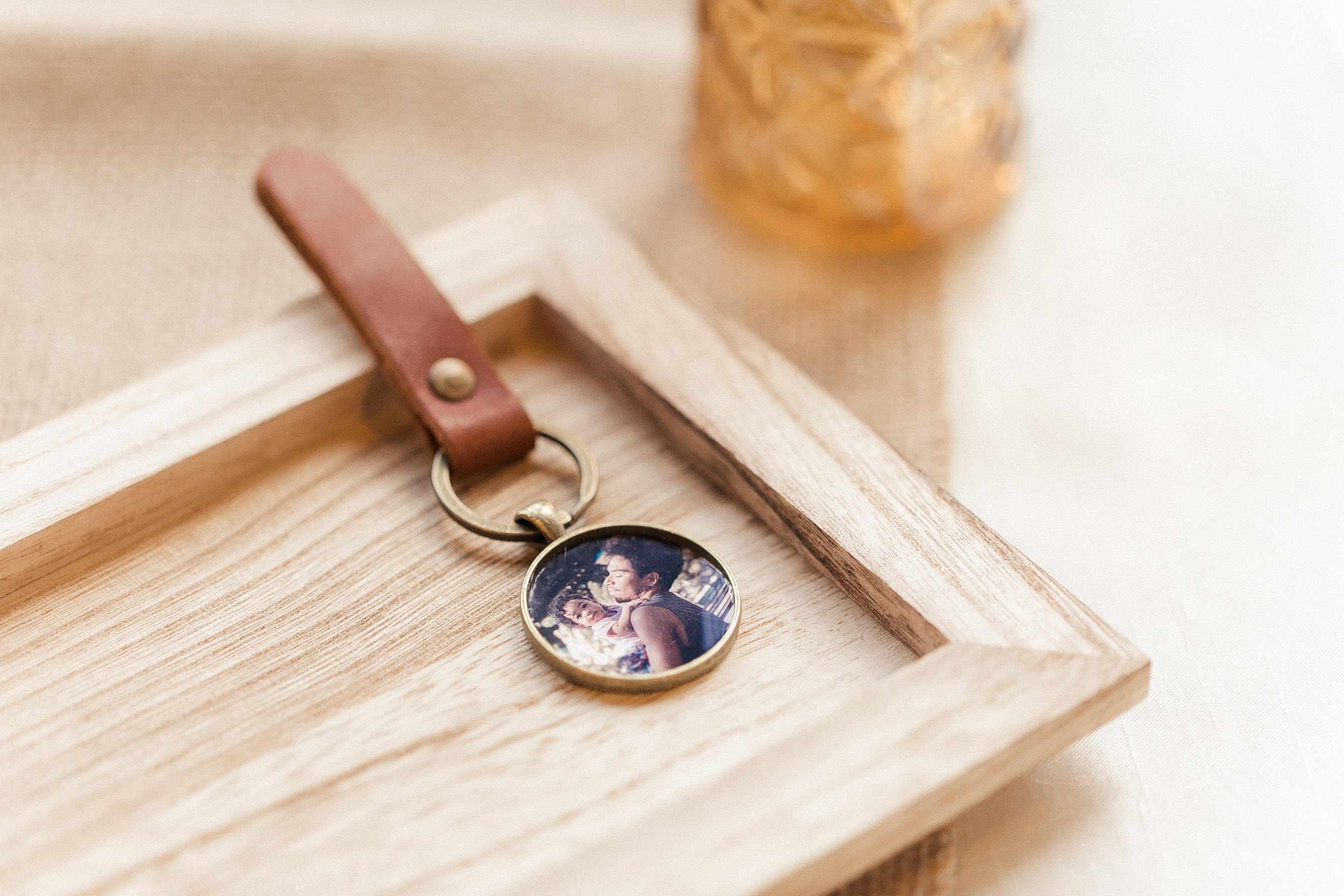 The Henry, being the most popular, is a custom made keychain that holds one round circle photo measuring just over an inch. This is the perfect gift for the friend, child, or man in your life who doesn't want to wear a locket but instead carry it with them on a work bag, backpack, sport's bag, or of course connected to keys. The photo is covered by a water-proof resin so it will last a lifetime.
Read our 5 star reviews (100% of the reviews) of The Henry HERE!
2 - THE WALTER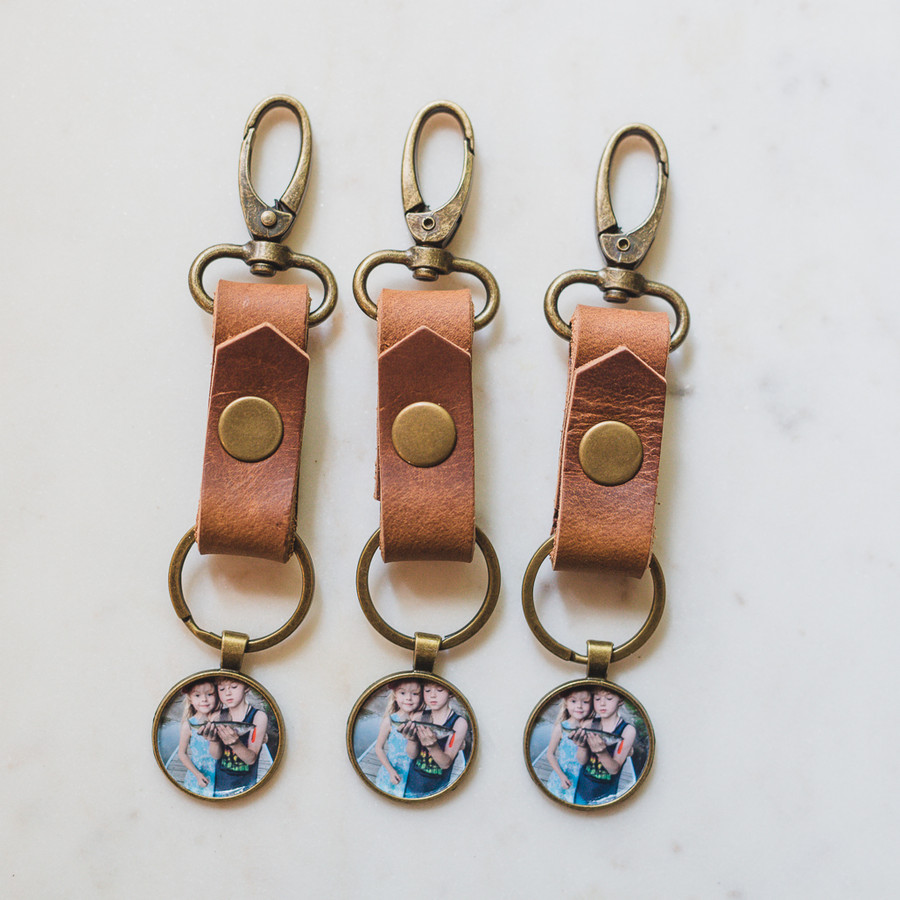 The Walter Keychain Locket is the perfect way to keep your special memories close with a personalized permanent photograph placed inside the bronze bezel. The handmade leather keychain is crafted from the finest leather and attached is a photo pendant sized at just over an inch. Keep your most treasured photos, memories, or quotes securely tucked away in the locket, and carry them around with you wherever you go. Your chosen picture is covered by a water-proof resin so it will last a lifetime. Great for Dad's keys or to be attached to any bag as a reminder that he is loved.
3 - THE OZZIE LOCKET CLIP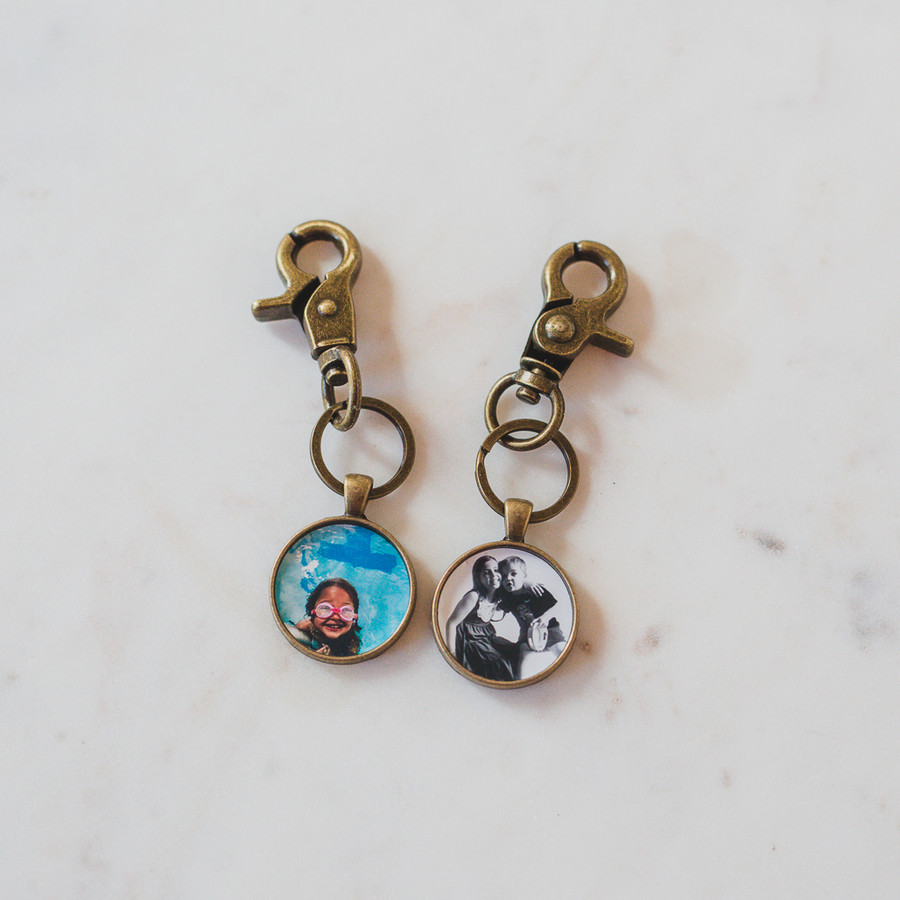 Five Star Reviews:
"This made a perfect gift for my husband for Father's Day. It's so nice for him to be able to carry his girls with him. Thanks for your wonderful work!"
"My husband absolutely loves his gift. This keychain is so well made. An heirloom piece."
"I absolutely love this clip. I have my grandson's picture in the locket and it is hooked to my purse. Love seeing it every time I carry it. Will be back for more purchases. Love, love, love it!"
The Ozzie Locket Clip holds a pendant measuring just over an inch and can clasp onto pants loops and of course any kind of bag! It is made of nickel-free base metal and cast in bronze. You choose the picture and upload it in your order. We do the rest - resizing, securing, and covering with a weatherproof resin to make it last a lifetime. Our products are backed up with a year warranty, so buy at ease knowing that it will last.
Gifts that aren't keychains!
THE CUFFLINKS LOCKET
The Cufflinks Lockets currently only come in our square design are cast using lead-free pewter and plated in 24k gold or .999 fine sterling silver. Each set can have up to 2 pictures added or one picture can be duplicated and added into each of the .6" squares. For the dads who spend a lot of time in suits, this is such a lovely and unique gift!
THE LAPEL PIN LOCKET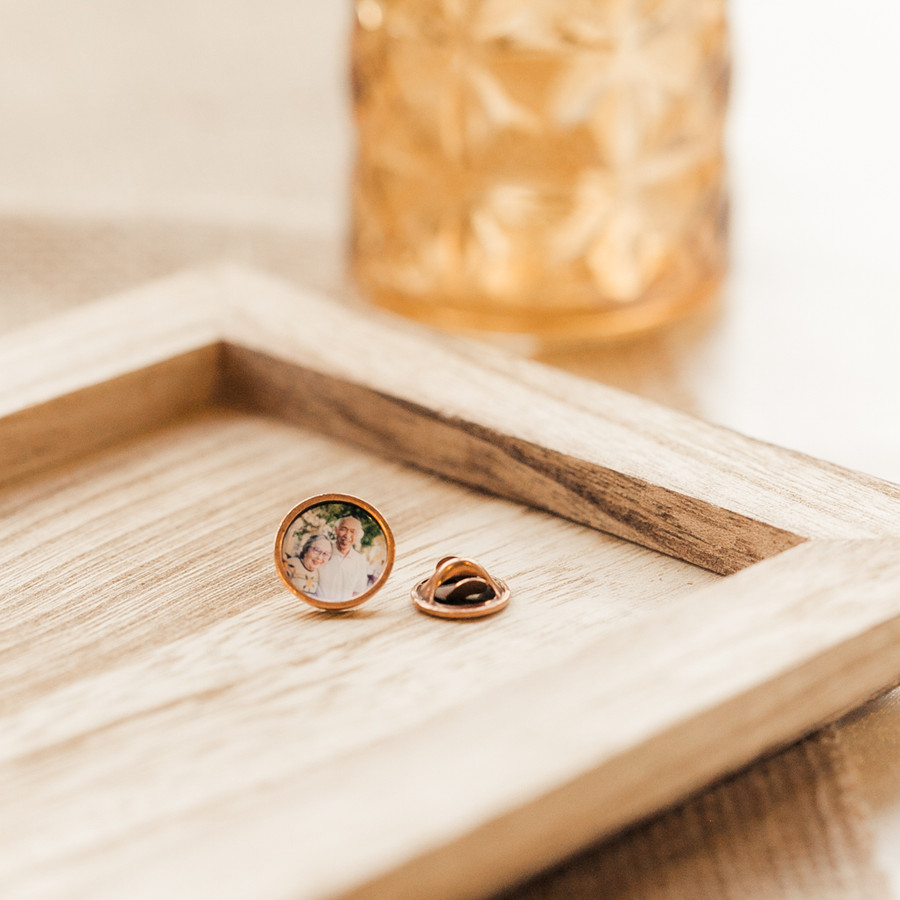 The Lapel Pin Locket is the perfect keepsake to treasure a special moment forever. Crafted with exceptional attention to detail, the Lapel Pin Locket is made from the highest quality materials – 24K gold, sterling silver, or bronze – so that your treasured photo is secure and preserved for years to come. The pin holds one photo in a petite .5" round circle pendant. Pin this to a shirt or a bag or anything else that might work!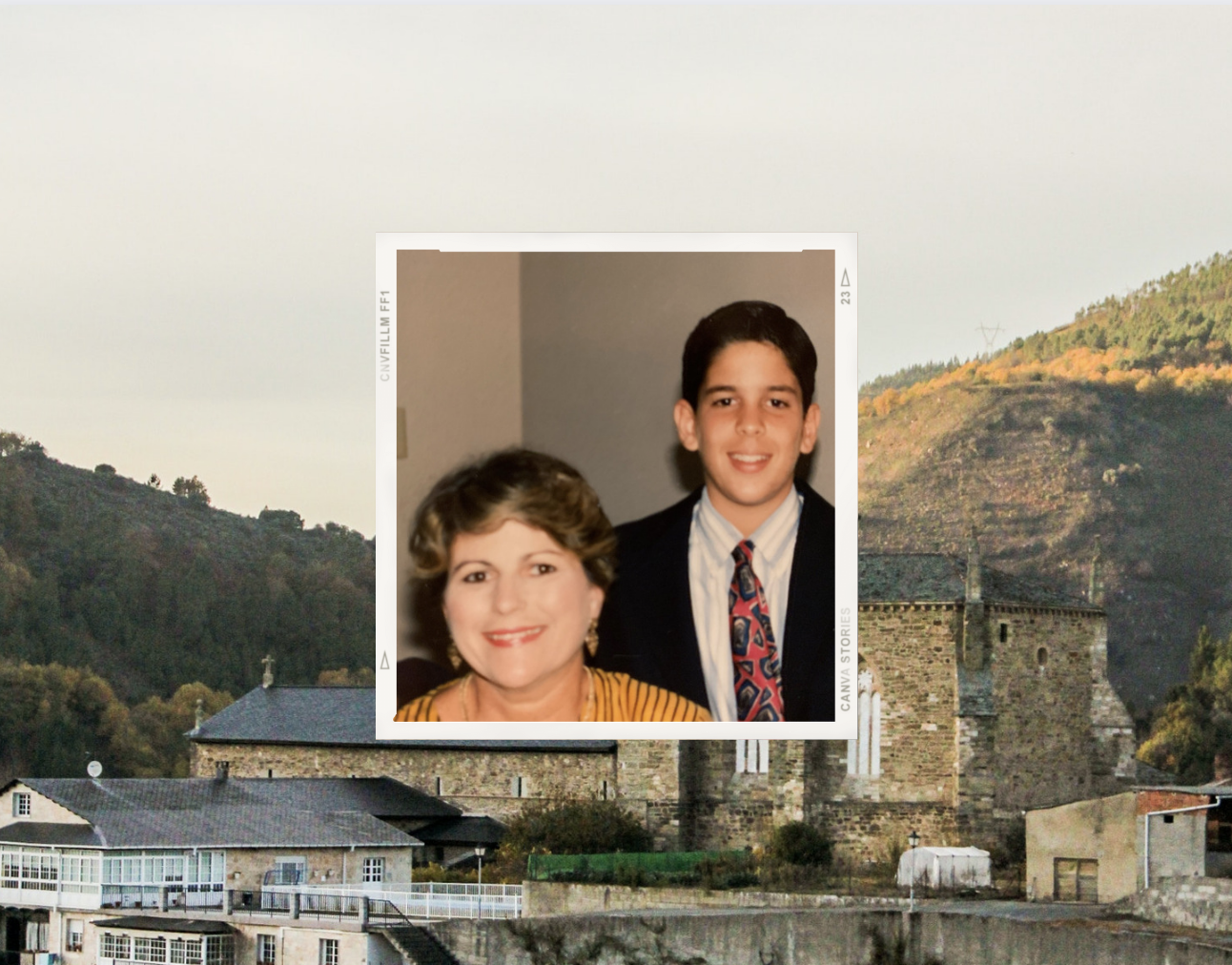 The Lapel Pin for Father's Day:
"My husband tragically lost his mother in the Champlain Towers last summer. The picture I chose is of my husband as a teen with his mom. She loved to walk and in more recent years had trained for and hiked El Camino de Santiago in Spain. In her honor, my husband takes many walks with a weighted backpack. It has helped him process and grieve his loss. I want to gift him this lapel so he can carry her with him on the many miles he walks thinking of her."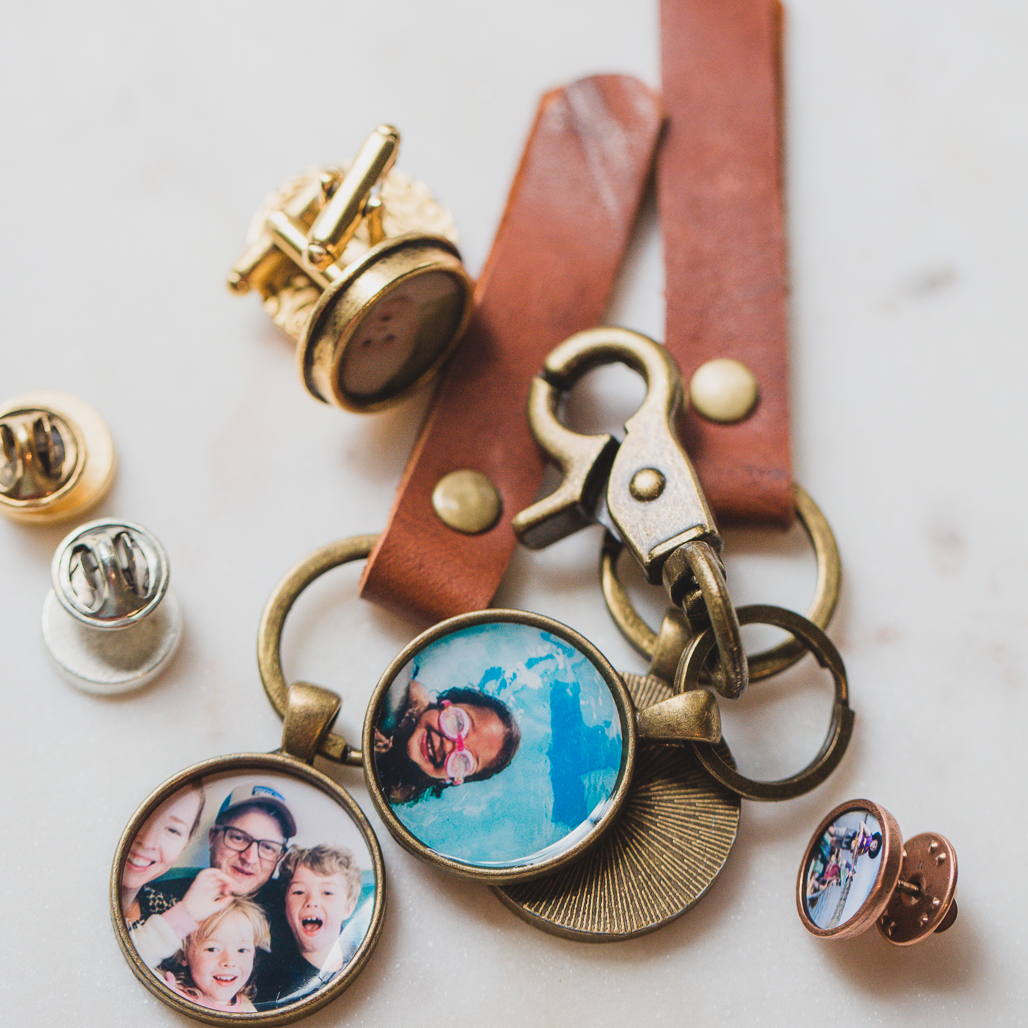 Nothing says "I love you" like a heartfelt gift on Father's Day. Show your dad just how much you care this Father's Day with a custom made locket that'll bring a smile to his face. Whether you want to capture your favorite family photo or simply give him something special to remind him of your love, any of these gifts will be cherished. Order your locket by June 9th at thelocketsisters.com to ensure you have it in time for Father's Day on June 18th!