New Designs - Keepsake Lockets to Celebrate Love
A humbling experience I consistently have with our customers is their patience with our pace. There's a new idea I'm considering jumping on, and while talking about it with a friend she mentioned that if I don't do it the people asking me for this service will go somewhere else. It struck me that this isn't a concern of mine, and I wondered why.
The Eloise Locket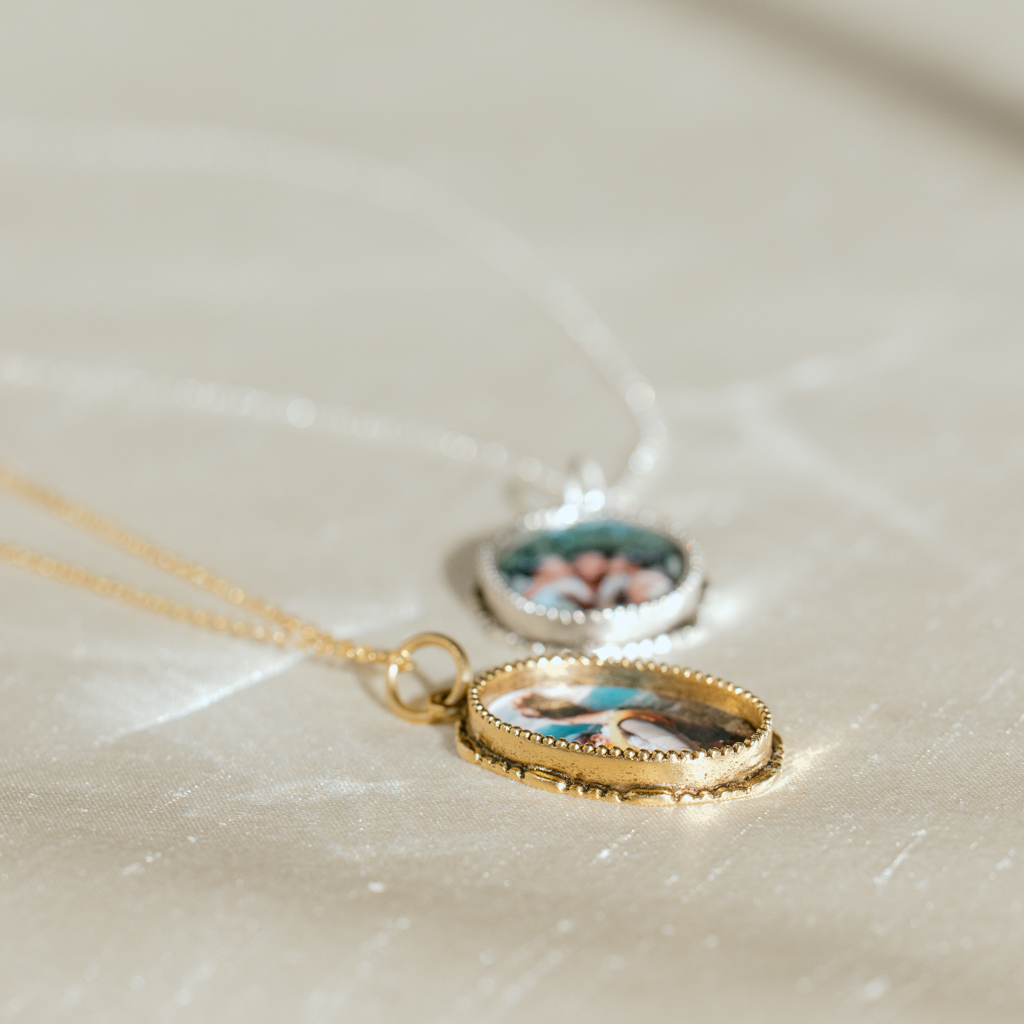 About 12 years ago my husband and I were quasi-kidnapped at the Peru-Ecuador border. There are about 10 miles of no-man's-land where you're not in Peru anymore, but you haven't yet arrived in Ecuador either, and this lawless zone makes it vulnerable to crime. It's a notorious border crossing.
We went in with a plan, and followed it. We got off the bus at the last stop and the company we needed to help us cross was there. The guy in uniform was a little hyped up and kind of obnoxious. He found out it was my 28th birthday and ran away quick to buy me a beer, which was nice but it was like 10am.
When he returned he was rushing us to get to the place we needed to go next so we could catch the next bus across the border. We weren't in a rush, and he was rushing us, and it's clear now that that was the first red flag. Then they separated us from a Swedish woman we'd met on the bus, which was red flag number two.
They took us away from the border, through town, added a security fee, at one point we were in a parking lot with tall walls around it and I got into a yelling match with one of the guys about where the hell he was taking us and how sketchy it was. I still shudder thinking about how different that situation could have ended.
The Moon Locket in Silver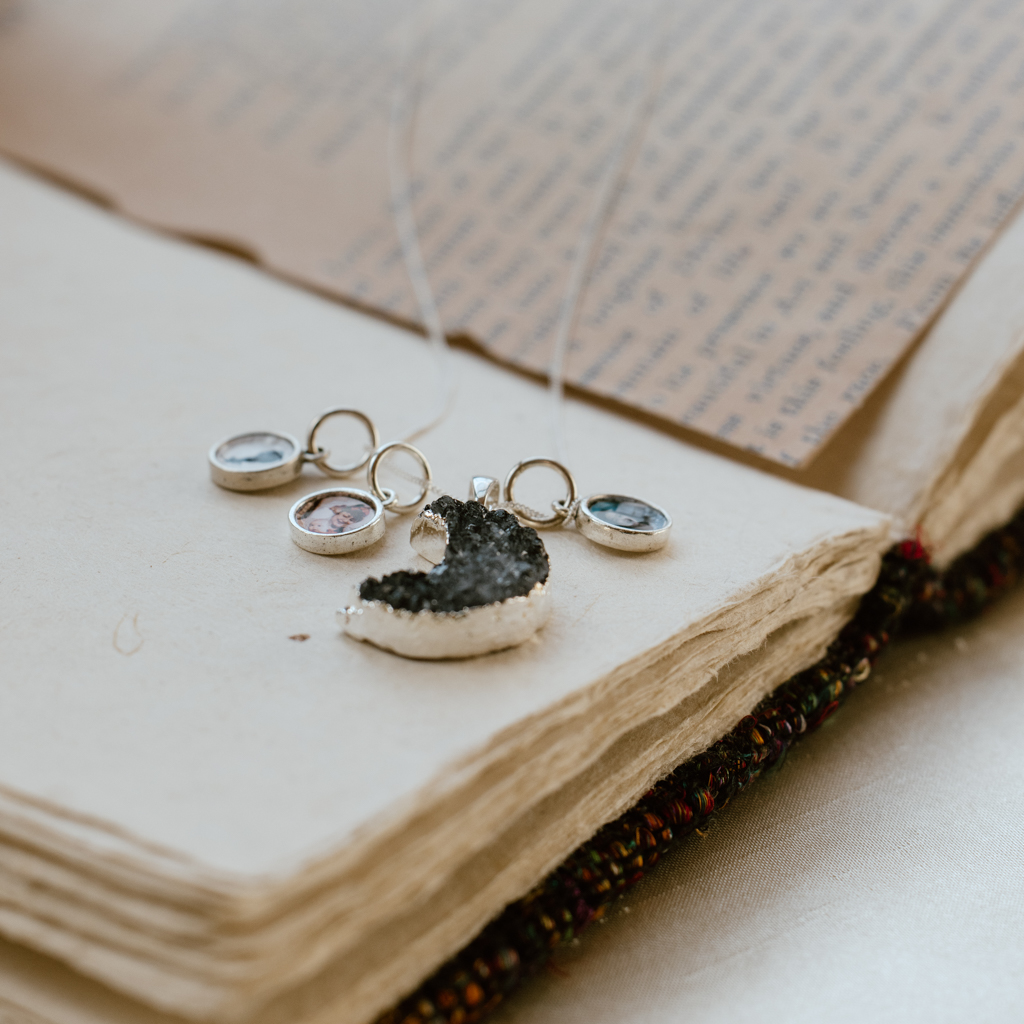 Eventually they brought us to the place we needed to go, it just took a lot longer and cost a lot more money (which was really only like an extra $60). They didn't work for the company we intended to travel with despite wearing their uniforms. But alas, we were safe. And once the bus we needed came by I flagged them down and by the grace of all things good was able to get our luggage from them, the bus driver told me he had no record of a ticket for us on his bus and that we were conned. By this time we were at the border crossing station, so I flagged my husband back toward me and in a wave of relief and disbelief, I laughed maniacally on the side of a freeway next to our dusty luggage that almost took off without us.
The biggest thing I learned from that whole experience is that rushing is a red flag. And it's applied to so many perspectives in my life. It applies to burnout and production, it applies to scans and cons, it applies to driving and sleeping and eating and gardening. If I'm in a rush, something is off.
I haven't rushed the growth of The Locket Sisters because to do that you need a lot of money. We grow at a really sustainable, effortless pace, and it's consistent and predictable. If I wanted it to go faster, I'd need to take outside money. I don't want to do that, and I don't think I need to do it.
The pace that we go, this un-rushed, aligned, go-home-for-dinner or take-a-vacation or get-some-sleep type of pace, allows us to listen to our customers and their requests. It lets me take a pulse on what people want, and then create it. If one person or a few people want it, it's likely that more people do. I listen, I reflect, I ask myself what I think would work best, and then make decisions from that vantage point.
The Landscape Locket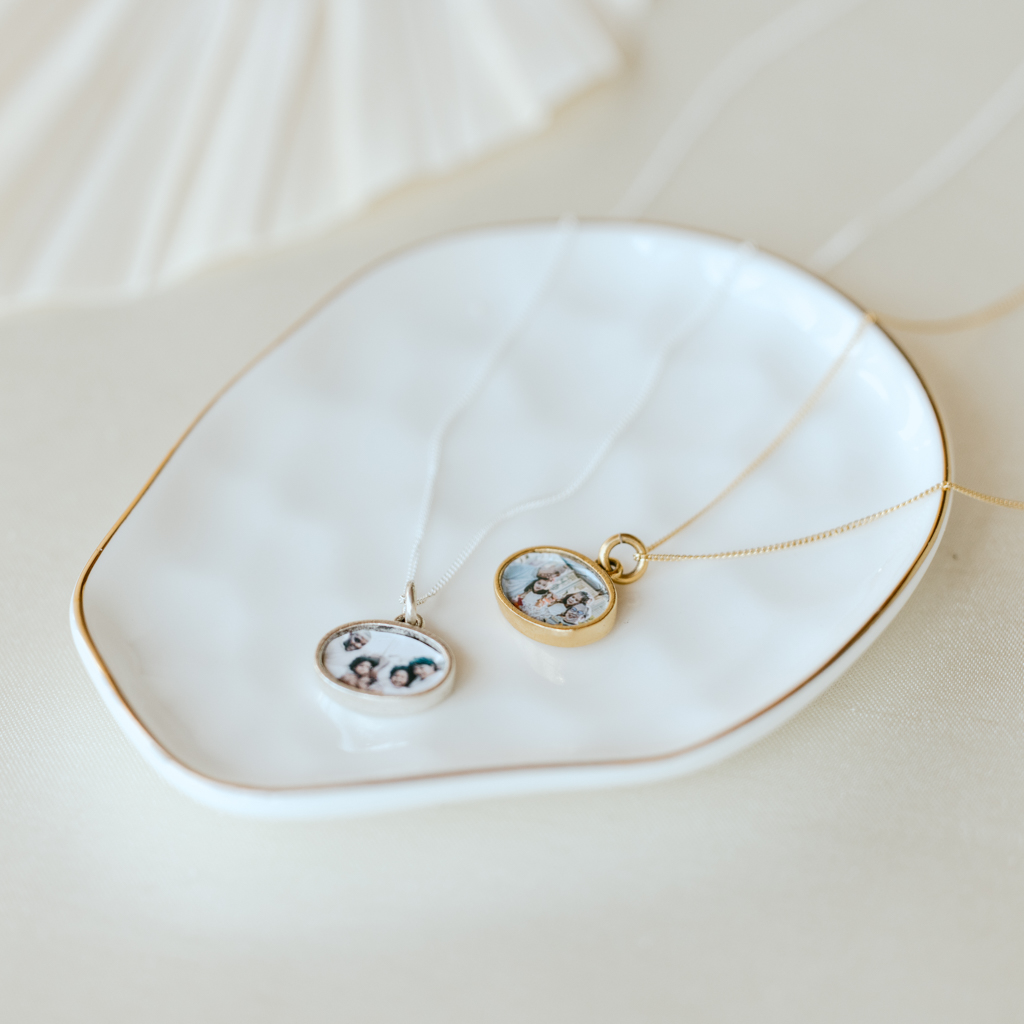 As a result, we have new locket designs that will launch throughout the rest of 2023, including The Moon Locket in silver, a landscape-orientation open locket that will work so well with the type of photographs that take up the whole image horizontally (like when you turn your phone sideways to squeeze everyone in), and a tiny little deep locket with a beaded chain design on it. There's the flower locket that Mandy designed after realizing a friend turned her open locket backward, and then loved it so much herself that there was just no way it could have any other name. We're adding chains that adjust, chains with box links, 14k gold ovals with etching.
And then there's the affiliate program that's quietly begun at the request of many photographers looking to offer lockets to their clients. My sister started this loosely years ago, then I let it slide when she left. I picked it back up in January 2023 but let it slide again when I was knocked sideways with back surgery. Nothing on the website yet because we're still in Beta, but it's moving.
These persistent, patient requests from you, from our customers, and from people who admire our work, I put a pin in each one and when it feels right, we leap. Nothing is rushed, because we don't work that way. This is how we invest in our work, in your ideas, in The Locket Sisters.
We hope that these new designs we're sharing today feel fresh. Thanks for being here.
Warmly,
Allyssa