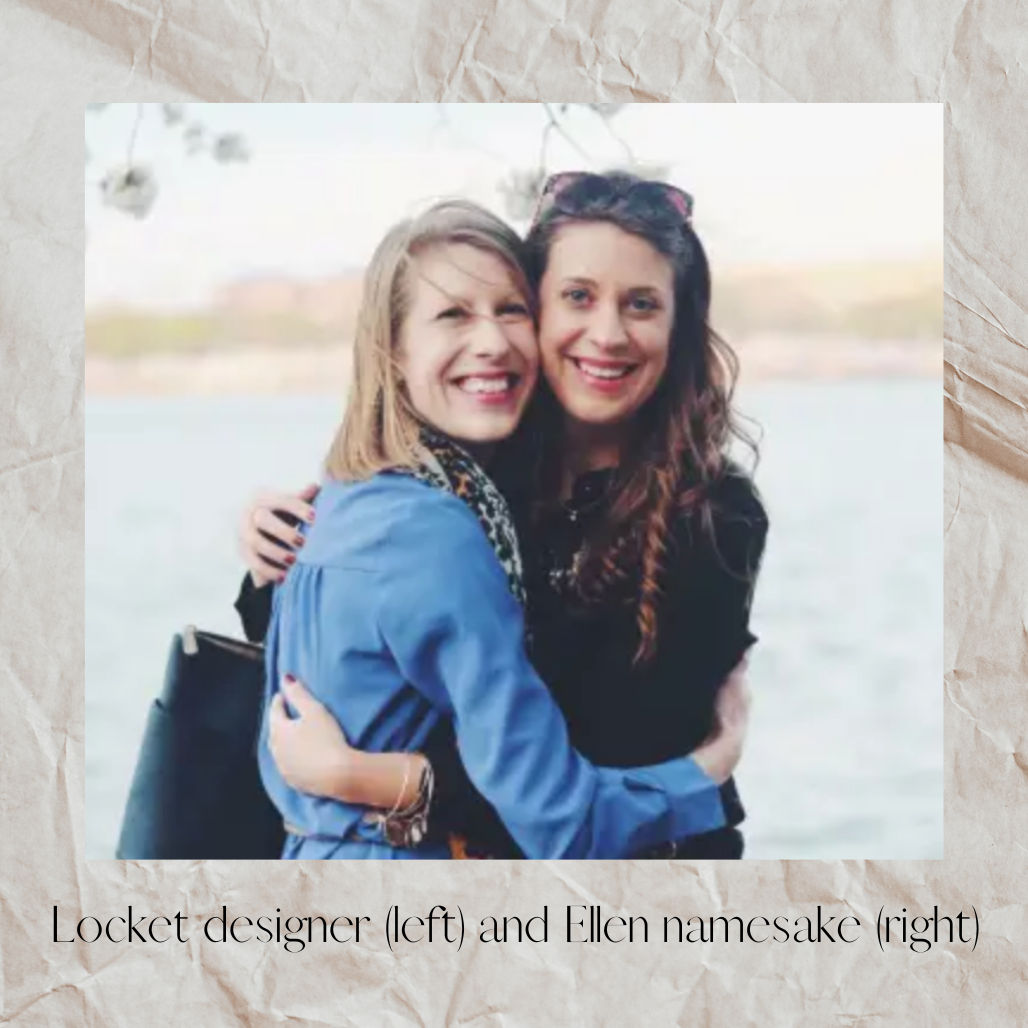 A couple years ago an order came through from a woman named Lisa who was generously gifting her brother The Henry Locket with a photograph of the two of them and their sister, Ellen. In her order, Lisa wrote a moving note to us about the photograph and why she was getting this for her brother, I'll let you read it in her words:
"We recently lost our sister to suicide. I still have no words, which is in itself perpetuates stigmas surrounding mental health. So I'm trying. There needs to be more open dialog and tolerance for mental health like we do for those that suffer from other illnesses. When I had cancer, I shouted it from the rooftops and people came and wrapped their arms around me. They fought with me every step of the way. When my brother attempted suicide, it was followed by so much silence. It's still suffocating. It's an unpalatable topic. I worry constantly about my brother. He says he's fine, but so did our sister. So this keyring is for my brother. It's for him to carry with him and to know that our arms are wrapped around him every step of the way."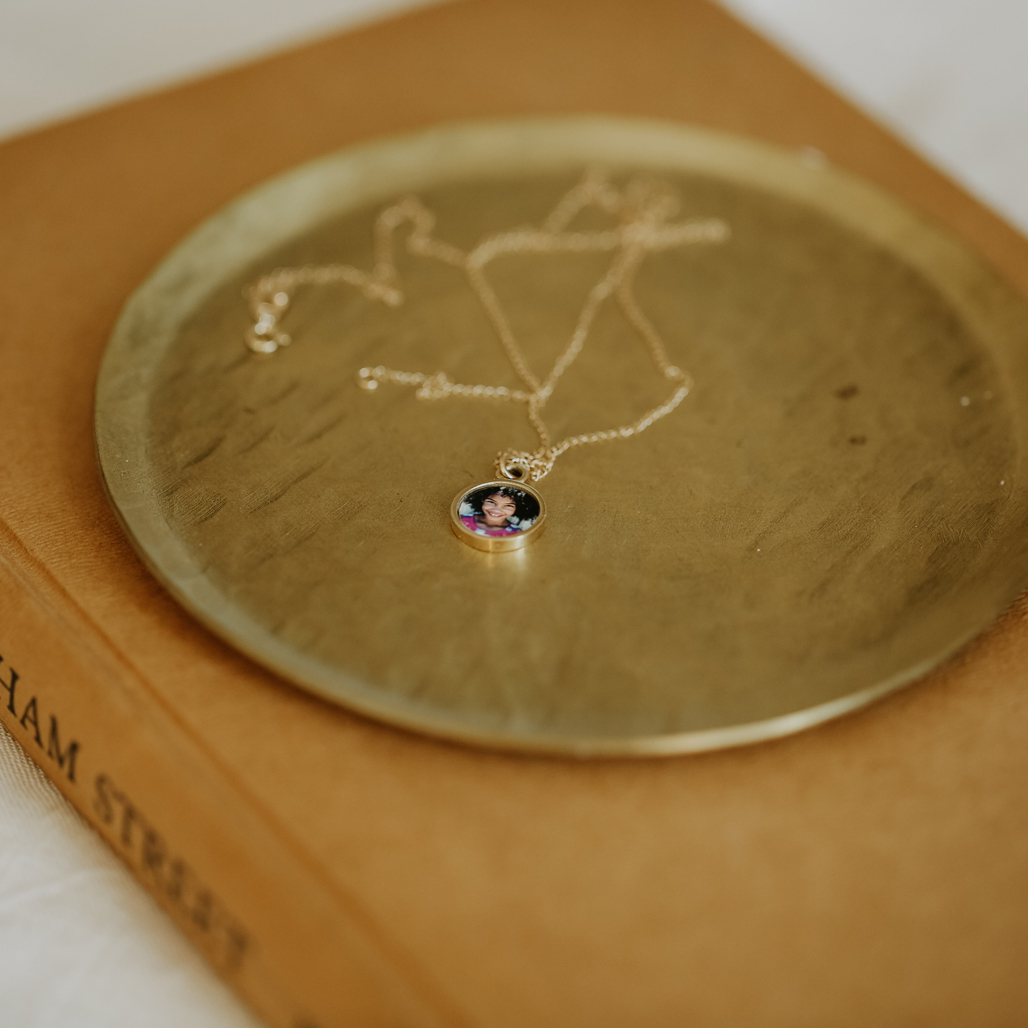 I was so moved by Lisa's words, the loss of her sister, and her desire to care for her brother, too. While working on this piece for her, I noticed that her shipping and billing address were different, but all in her name, so I reached out with clarification. She wrote back with a little more information about her story, and her sister's, too, and a connection between the two of us began.
From there, I started following Lisa's work on Instagram and fell in love with her 14k solid gold ring designs. She started Sister Sister Jewelry in honor of her sister who used to wear stacking gold rings, and the joy Lisa felt from one-upping Ellen on beautiful jewelry gifts. The genesis of moving this idea forward came from that desire so many of us know too well, the urge to keep her sister's memory alive, her spirit shared in the same joyful light felt from her sister here on Earth.
My own very first piece of solid gold jewelry ever came from Lisa's shop. I had my family get it for me for my birthday, (heaven forbid I actually indulge in something so beautiful on my own, without occasion...). Then I got a second one that Christmas, and a third the following year. I'm fully stacked now with Sister Sister Jewelry (though my wish list just continues to grow with each piece I purchase from her line...)
I love that solid gold jewelry can be worn in the shower, in the hot springs, the the gym, in the sun, under the moon, all day everyday. It just feels different.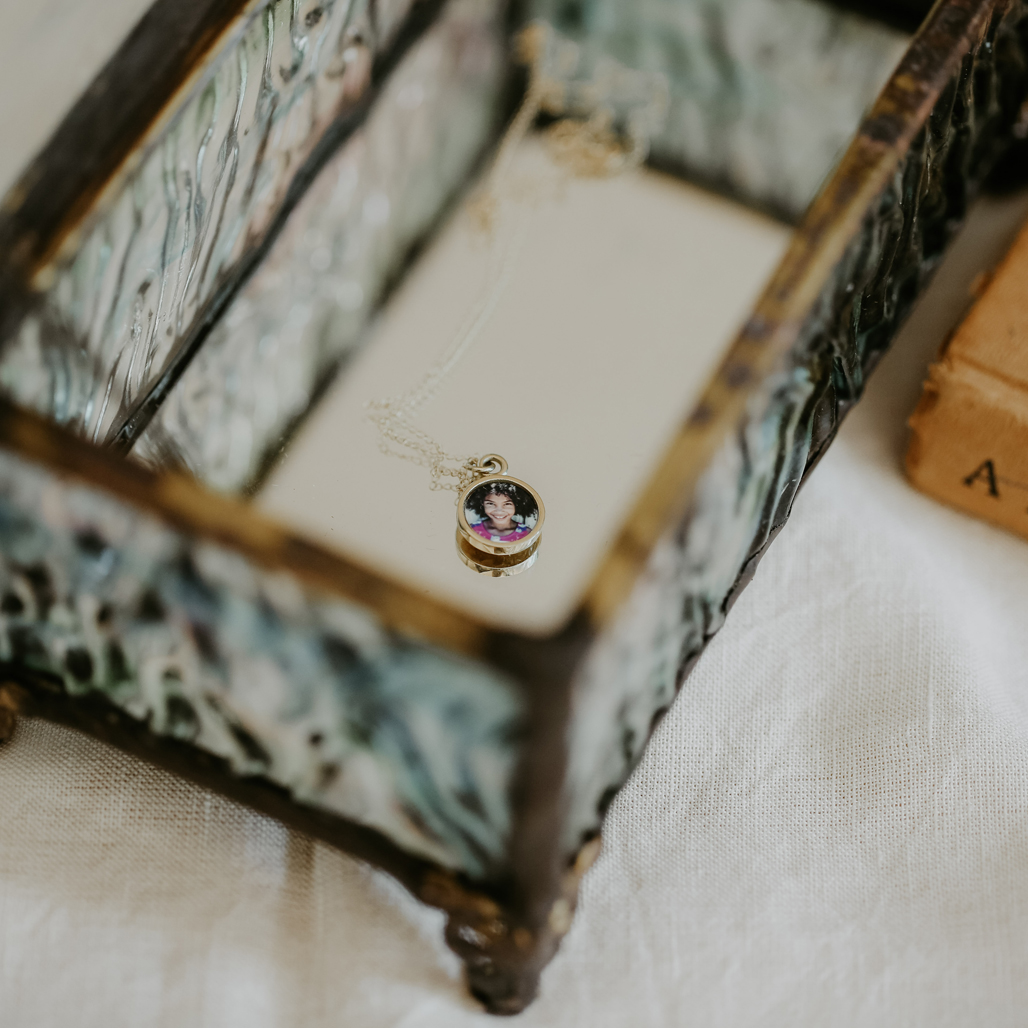 Naturally, the idea of working together popped up through our mutual admiration of one another's work. I floated the idea of Lisa designing something similar to The Little Locket, and she showed me a sketch that she'd made of a locket design she'd made back when she was determining which medium of jewelry to leap into in honor of her sister. Lockets were on the table for a while until she saw my work. Bracelets were on the table, too, until she found Yearly Company.
The original design she'd made when pouring creativity and meaning and grief into one cup was the essentially the design I was asking her to make for The Locket Sisters. Gives me goosebumps, makes it feel divine, like her sister's hand is within this connection. I can feel it.
Lisa got to work on the design, sent a proof our way and we added a photograph of her and her sister, Ellen, and sent it back for her to proof, too. We both loved. It feels so right.
And finally, after months and months of behind the scenes work on both ends, The Ellen Locket, named after Lisa's late sister, is here as our very first open 14k gold locket holding one photograph inside. It comes with an 18" chain.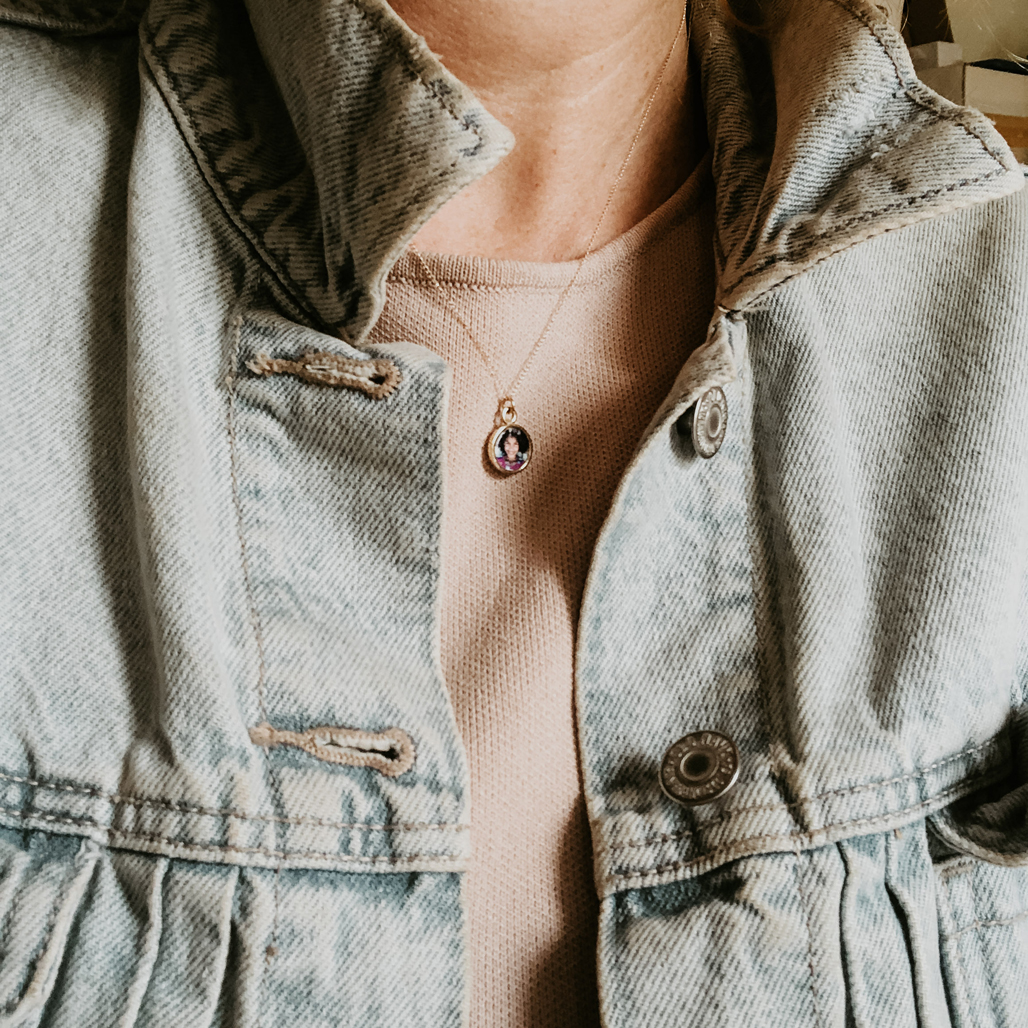 We are so excited to be offering this, finally! It's been a long time coming, but it feels right to leap into this world alongside such a values-driven company like Sister Sister.
Hope you love it.
Warmly,
Allyssa