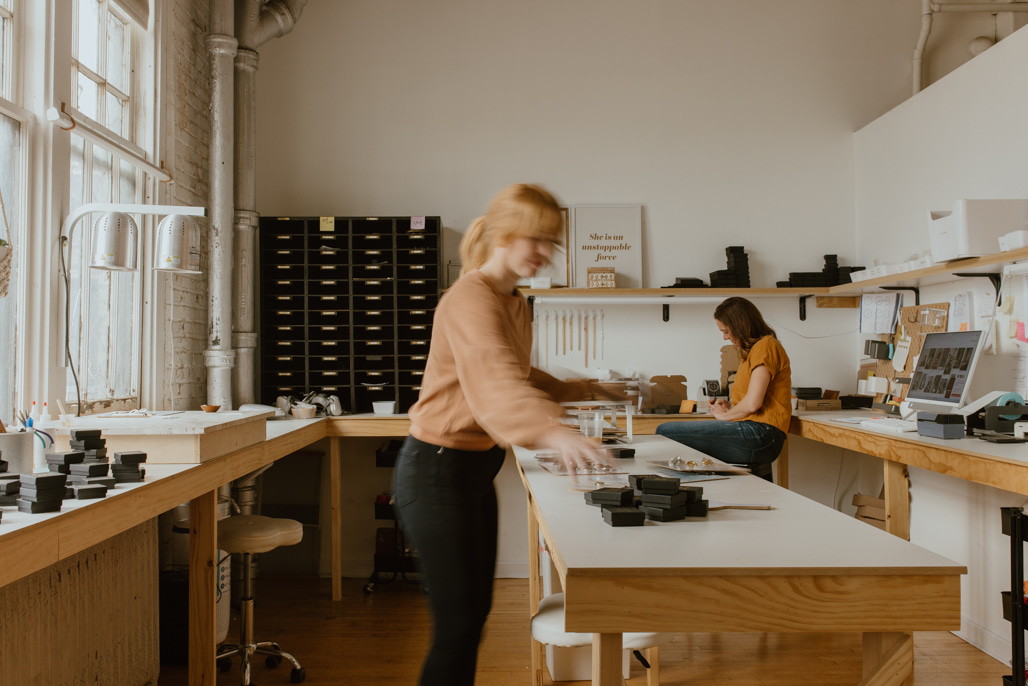 We get a lot of the same questions, and we love all of them. We do this work FOR you! We've compiled some of the most common questions with answers too (of course) and have more here, as well.
So here we go.
Can I add a second side to my locket later on?
HELL YES YOU CAN. People do this often, actually. And the reasons vary from, "I'm pregnant with my third and will want to add one of her once she's born" to "Hey my partner ordered me a locket for my birthday and I love it but I think it would look best with another photo in it" and everything in between. Some people ask about if before they've even ordered (they're the really prepared folks among us). To make this happen, we send you this link here to provide us with your second picture, and shipping information, and for you to complete checkout. Then, you send the locket to:
The Locket Sisters
2205 California St NE #202
Minneapolis, MN 55418
We keep an eye out for it, then magically get that second picture you love inside the locket once it arrives, and send it back to you. Easy peezy.
Is it possible to order a locket now so I can give the locket as a gift, but let them choose the photos and have them added later?
HELL YES IT IS. This question has been more and more common lately. And I get it. It can feel like a lot of pressure to choose a photograph or two for someone else. The truth is that most people just love the gesture of a custom gift like a photo locket so much that whatever you choose will mean so much, and also, it's fun for people to choose themselves, too. For this, you have to add "dummy photos" to whatever locket you're ordering because photos are required when checkout out.
Will you let me know if the photos I chose don't work?
HELL YES WE WILL. This is so rare though that you can likely just rest assured they'll work. In the thousands and thousands of lockets we've made, we've maybe had to ask for new photograph like once? Maybe twice? It just doesn't happen. Plus, one of the things that makes our lockets unique is that we manually resize the picture you chose for the locket design you selected to fit. We don't just click a button and hope for the best. Like, we actually go into photoshop and resize it, "add space" (as we call it) to the corners or top or bottom, and then print it in several sizes to make sure have the best one for your locket shape.
Can you send me a preview before you make it?
HELL YES WE CAN. No prob Bob. We generally text these, as it seems to be the quickest way (for everyone) to see the proof, so be sure to add your phone number to your order when checking out. Nearly every proof we send, we get a response that's like "WOW IT'S GREAT!" so we get back to work on it. Your pictures are permanently placed in the lockets under a clear protective resin, so we understand when people want a proof. Hell, we get to proof all of the lockets we make for ourselves here, don't we?
Which chain length do most people get?
18 INCH OR 20 INCH (now that that's available). I think most people just have no idea what these lengths even mean (I certainly wouldn't if it weren't for the fact that I'm making these necklaces for you). And listen, here's the thing: If you get your locket, and you feel like uggghhhhh I chose the wrong length then just send us a message and let us know. We'll send you a different length, and you can slip that old chain you originally got in an envelope with a stamp and snail mail her back to us. It's really ok.
How long will it take to get my locket?
We make lockets as soon as they come in, this is a full time studio. Lockets with one photograph can ship generally 2-4 days after we make them. Lockets with two photographs can take 4-8 days to ship. Generally, the average order-to-ship time is about 5-7 days.
Got more questions? Send us a text at 612-567-2397 or email us through the form here.