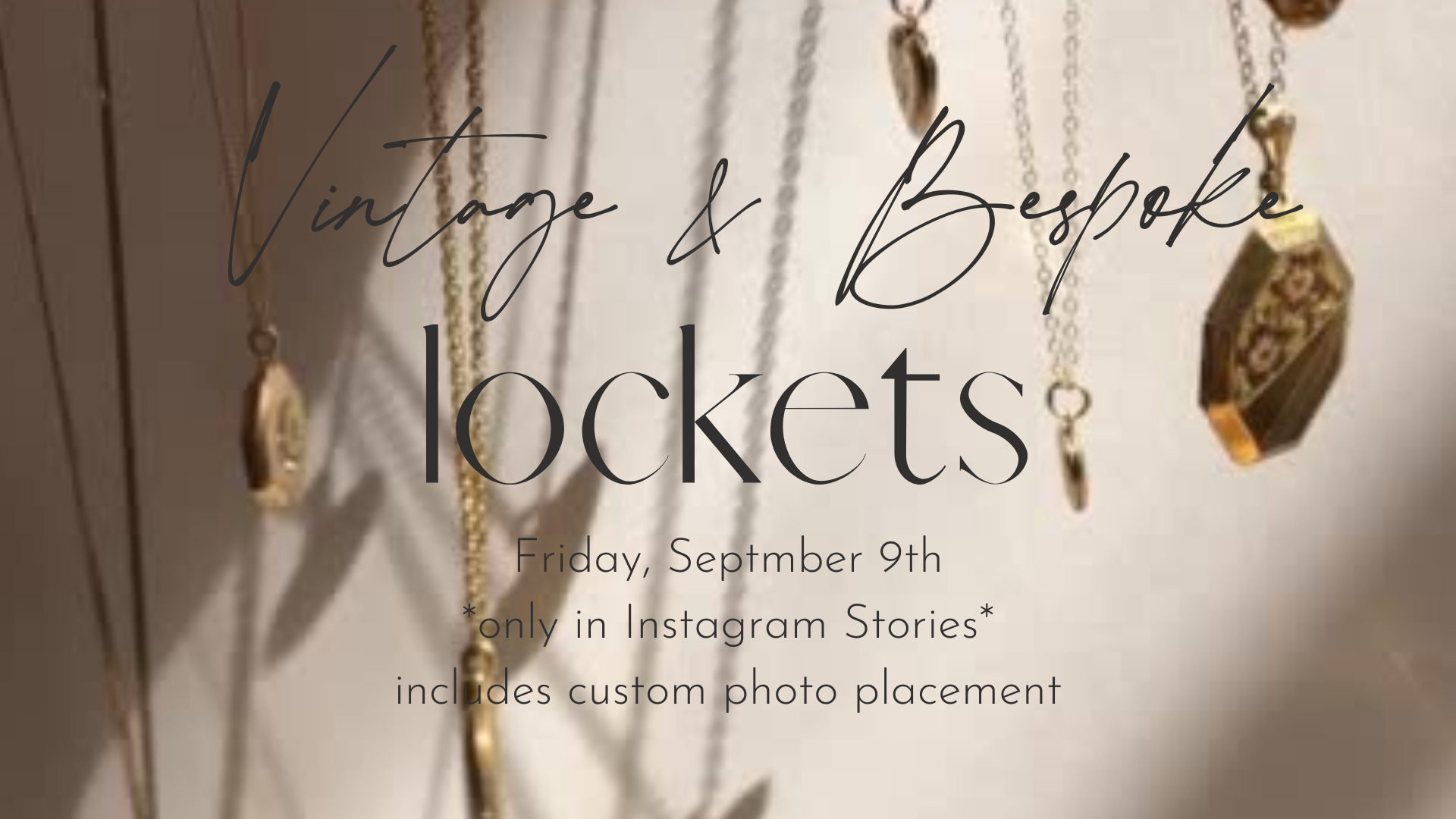 The MOST common question we get is if we can put your photos into your lockets, rather than into our locket designs. Generally someone has a locket they've received from a grandparent, or a parent, or as a gift, or they nabbed it when it caught their eye at a vintage shop or antique store or better yet - a garage sale! A steal!
Generally, our answer is, "No, we don't put photos in other people's lockets, thank you so much for thinking of us!"
But lately, I've been thinking more and more about this request. So much of our work is rooted in what you've asked for, where you've directed us, and what you need to keep your stories and connections close to your heart everyday.
So I began to ask myself, why can't we offer this? Why aren't we putting other people's photos inside other people's lockets? Because, really, if we don't do it, where will they have it done?
And isn't our goal to make jewelry rooted in connection and meaning and stories? So wouldn't a storied piece of jewelry fit inside that realm?
So I started playing around with my own vintage and antique lockets. They're all one of a kind, bespoke peices that I've collected over the years from around the United States. They're of all shapes and sizes, depths, metals, materials, and my goodness, if only they could speak.
I started putting photos of my own life inside them, images I wanted to wear and keep close. And then I wondered, maybe I should start offering these to everyone else? Like maybe all of you would enjoy these as much as you're enjoying the ones we design and make at The Locket Sisters?
These two ideas - the one where we put your photos in your lockets, and the one where I just find joy in searching for vintage bespoke lockets - has birthed a new baby: We are going to offer you vintage and bespoke lockets that we've found with your custom photo placement inside. And if this goes well, and we feel like we can do a good job resizing and cutting photos for each piece, we will likely expand into other pieces as well, like your lockets that are sitting empty and lonely in the jewelry box, just waiting for a photograph to keep them company.
The first offering will be Friday, September 9th, 2022, at 10am CST and will be offered exclusively on Instagram Stories. To follow along for updates and to see everything presented live, be sure to follow along on our Instagram. Once they're gone, they're gone. These are one of a kind pieces!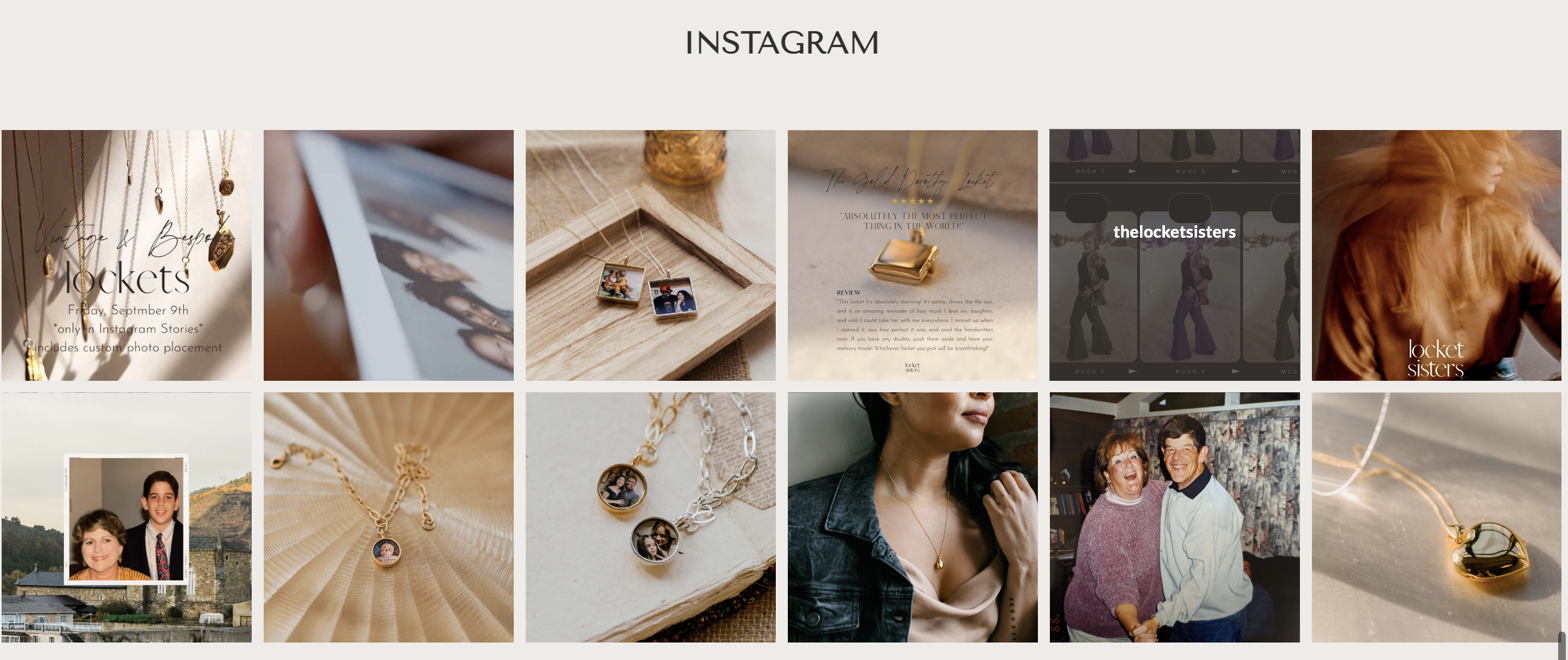 Are you excited? Just me? It's giving book-the-trip-to-Paris vibes and I can't wait!
Warmly,
Allyssa