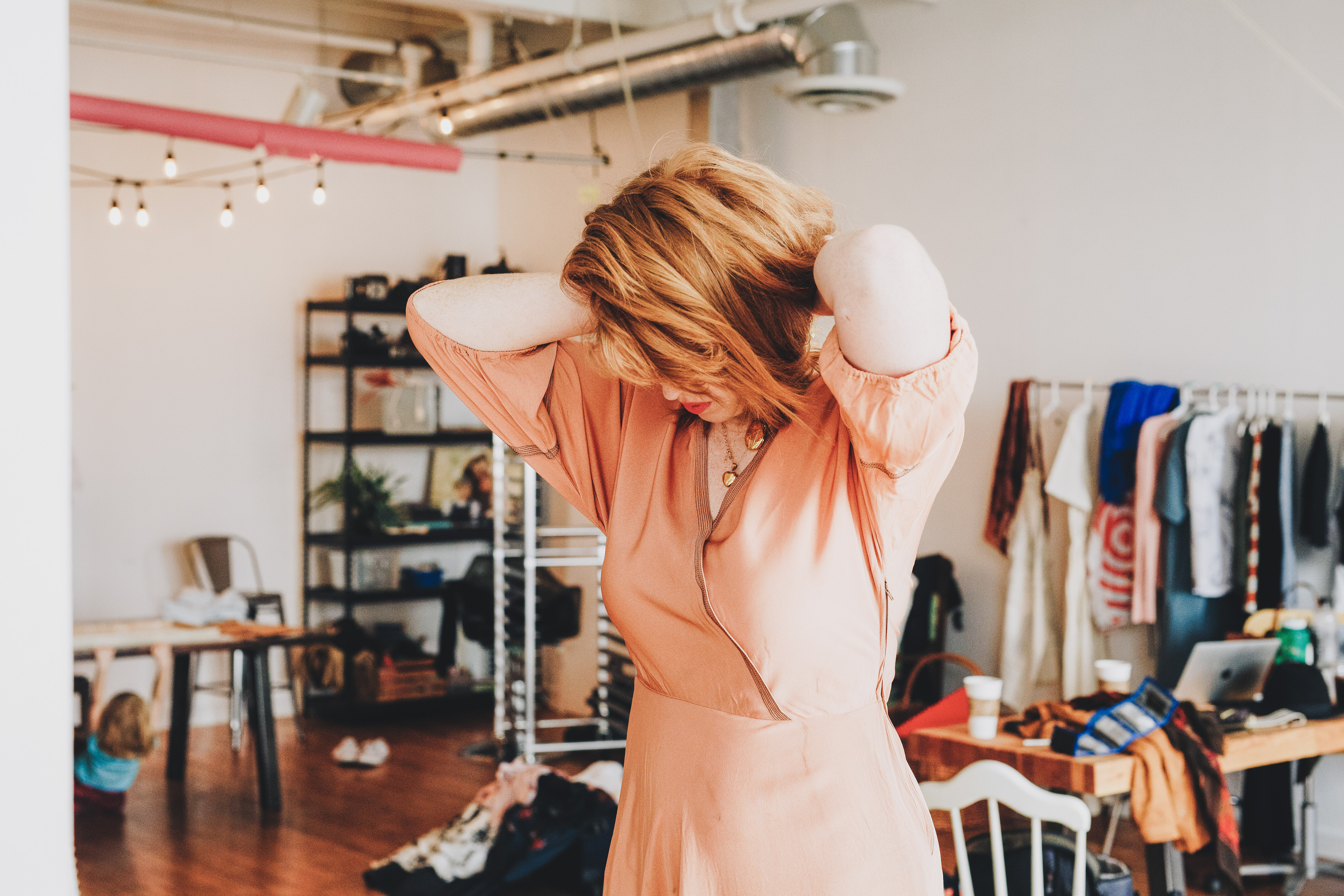 When COVID hit in March, as was the case with everyone, I was a mess. My sister made the decision that she needed to move on from working inside The Locket Sisters less than a week after that milestone of Friday the 13th (of March) when everything just took a turn for the worse. Didn't it feel that way? It was like suddenly we lived in a new world.
I live in a vibrant neighborhood in South Minneapolis. We have 20 young kids on our block, including my two kids. My neighbors are my dearest friends. My home is always open and the door swinging and the joy of community and connection is on high always. This had to change, drastically, when COVID hit. We -- I -- had to learn a new way of existing within my community.
And then I'm also a business owner. So is my husband. Were we gonna lose everything? Are we all gonna die? It felt like we couldn't even make eye contact in Trader Joe's without spreading the virus. The unknown, the uncertainty, this is a muscle I'm not accustomed to living with. I don't like it, I don't live like that, but alas it was time to exist fresh.
So Amy left, my husband and I didn't know if the economy would crash as it seemed to be doing and we'd be put under, and everyone was getting sick.
At some point I threw some bogus goals onto a piece of paper and thought, what the hell, let's just get back to the details of work. So I did. I stuck to the little details that keep the canoe moving forward. Paddle stroke by paddle stroke.Inch by inch. Toe by toe.
And then the craziest thing began to happen: I became so flooded with orders for lockets around Mother's Day that I began running out of inventory. My best selling Little Gold Circle sold out. The fan favorite Stacy Locket was gone. Was I gonna have enough chains? Enough shipping boxes? WHAT WHAT WHAT.
I was out front of my house, talking with a neighbor-friend who works for Minneapolis St. Paul Magazine, and I told her The Locket Sisters seems to be growing growing growing and I don't know how to grow with it. She told me about Women Venture and the classes they offer. This neighbor-friend has always given me great advice, so I went in the direction she was pointing me.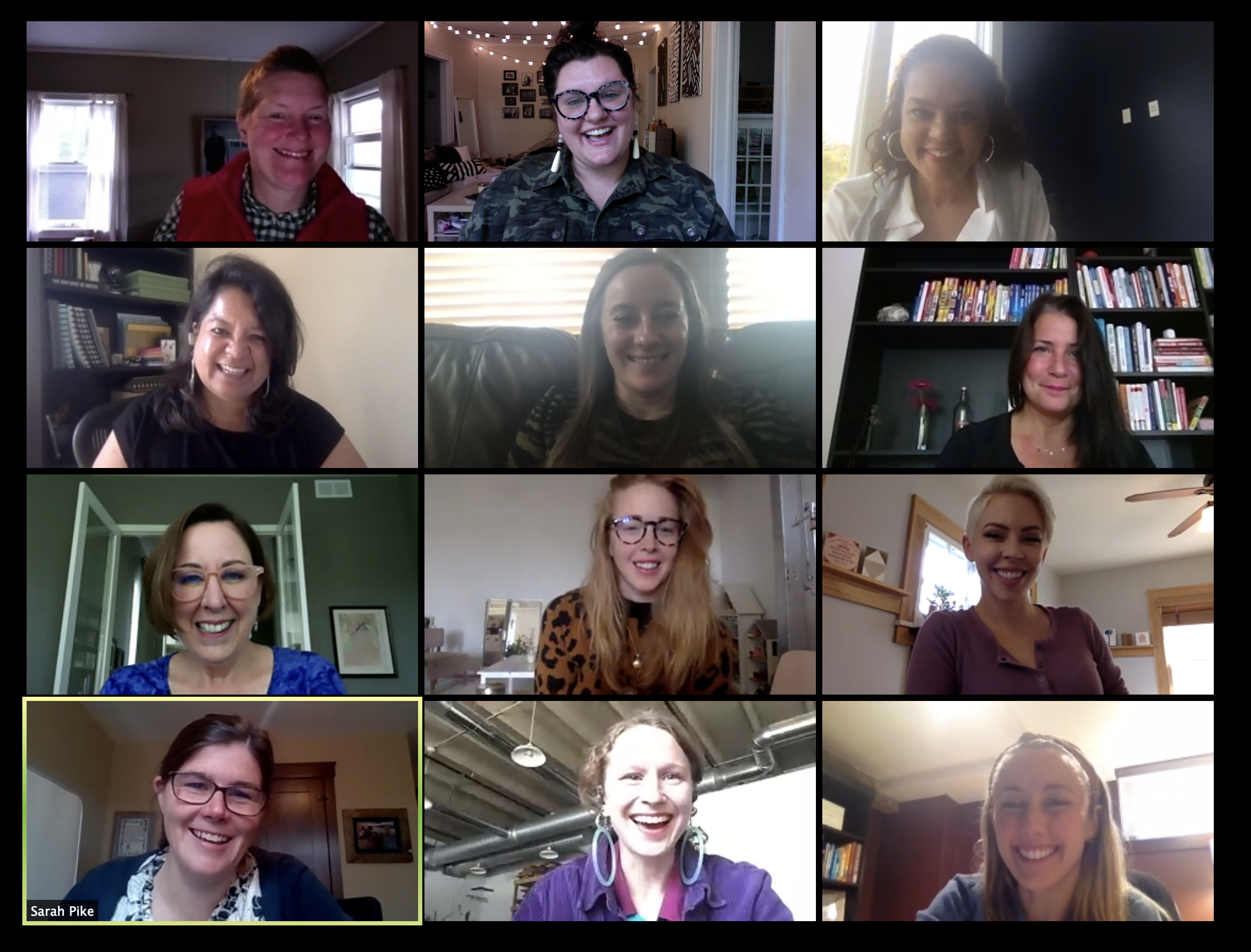 I dug around on the Women Venture website, I found the right class for my business size, and I applied. A few weeks later I found out I made it in, and a few weeks after that we started. I'm not super surrounded by other women entrepreneurs, so learning from so many other women in the Twin Cities about what it's like navigating their missions in 2020, and more generally, too, was so fun!
Here are some of the other businesses in my class:
The class ended, and now I've got a fresh, energized sense of my work here at The Locket Sisters. I say it all the time, but honestly, I love this job so much. As I write this I'm in a big studio in the Northeast Minneapolis Art District, listening to my favorite Pandora station, looking out some huge panel windows that are taller than me (and I'm tall!).
Thanks for being here, thanks for knowing The Locket Sisters exists, and here's to not letting 2020 take us out ;)
Warmly,
Allyssa