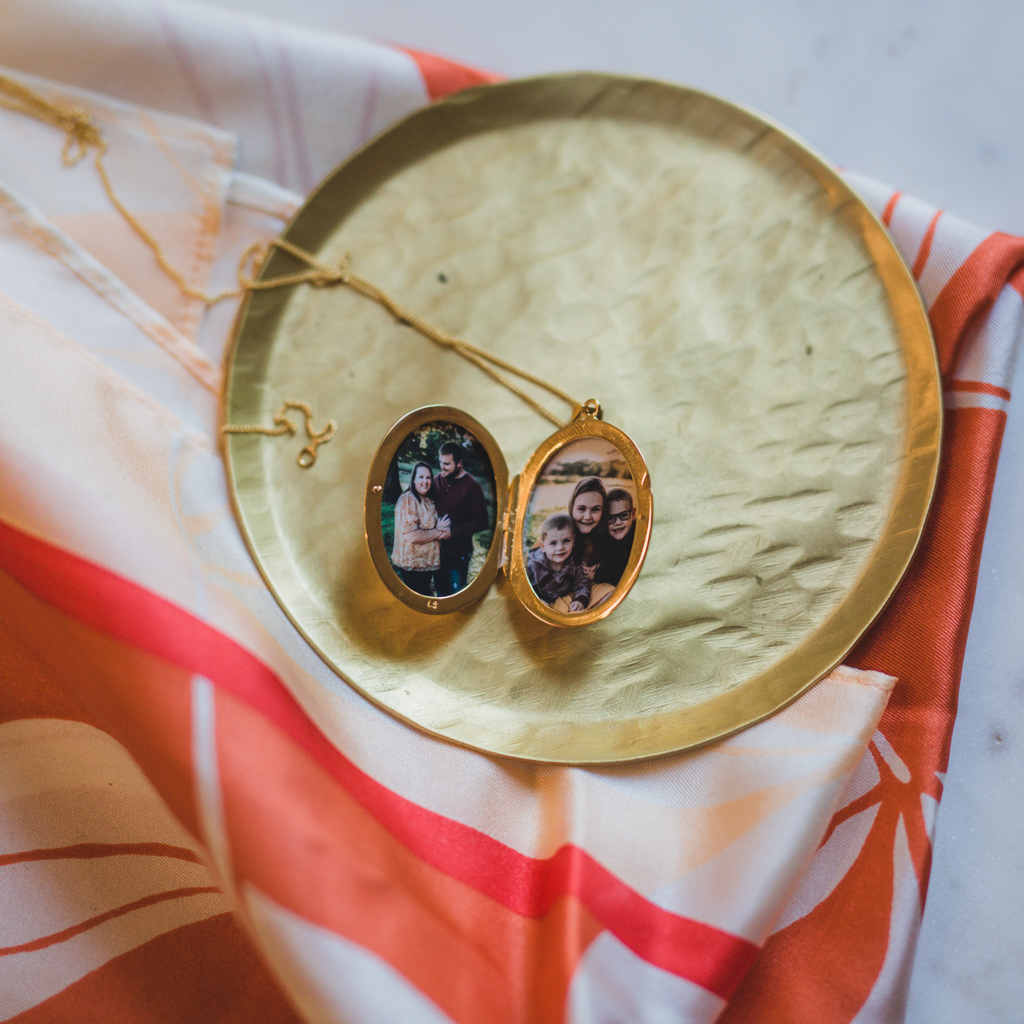 "my husband and i in the 1st snd my kiddos in the 2nd."
The Gold Evelyn Locket Necklace means so much to share because it's named after my grandmother, Evelyn, on my Mom's side.
The Evelyn Locket is named after our maternal Grandma. She was a mother of ten kids, raised them all on a farm in the Minnesota River Valley with our Grandpa Norbert. We remember her Sunday pork roasts, the way she rocked in her chair, her scent, her rhythm in the kitchen, her laugh, her smile, the way she never minded when all 35 of her grandkids would jokingly vie to be her favorite. Though she'd never give in. An iconic, strong, sturdy woman from what feels like a time long gone. It's the perfect namesake locket for our Grandma Evelyn.
She was an icon, and this sturdy, beautiful, solid piece of jewelry just feels so much like her.
Warmly,
Allyssa