"The first photo is of myself and our three pawd kitty skipper, my wife's two loves. The second photo is of our wedding day."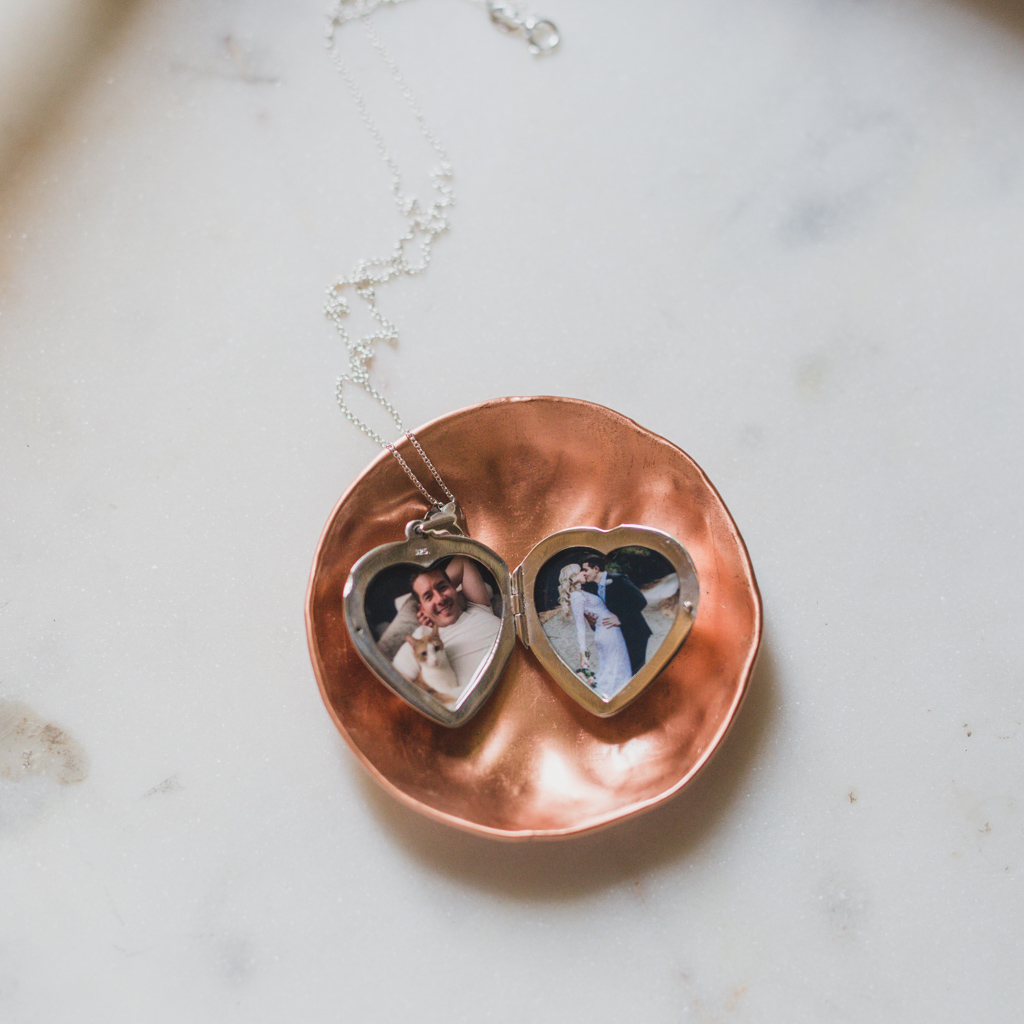 LOCKET FEATURES
silver heart-shaped pendant locket
made of high-quality sterling silver (.925)
holds one or two photos
closes to keep the photos private unless opened
1" wide x 1" tall x .4" deep (1.25" from bottom to top of bale)
18" dainty sterling silver chain
also available in 14k gold
smaller silver heart available in The Roxie Belle Silver Heart Locket too
we secure your photo inside in your locket with a protective resin
pro tip: this locket works best with a photograph that could be cropped to a square (the bottom edges of the photo are removed to fit inside the locket)
comes with a polishing cloth to care for your locket over time
standard shipping within the US is always free, international shipping has a flat rate pending the country
The Big Love Locket was our first silver locket, and it stands the test of time. It's a significant size, one of our bigger lockets, and so subsequently the photos inside are bigger, too. It's iconic and classic and the kind of locket that can be passed down for generations.