"For my best friend, Emily! Her family recently took a much needed trip during a time when they were making a hard decision concerning one of their children's future schooling options. Lots of prayers and conversations were happening during this time and it was not an easy decision for their family."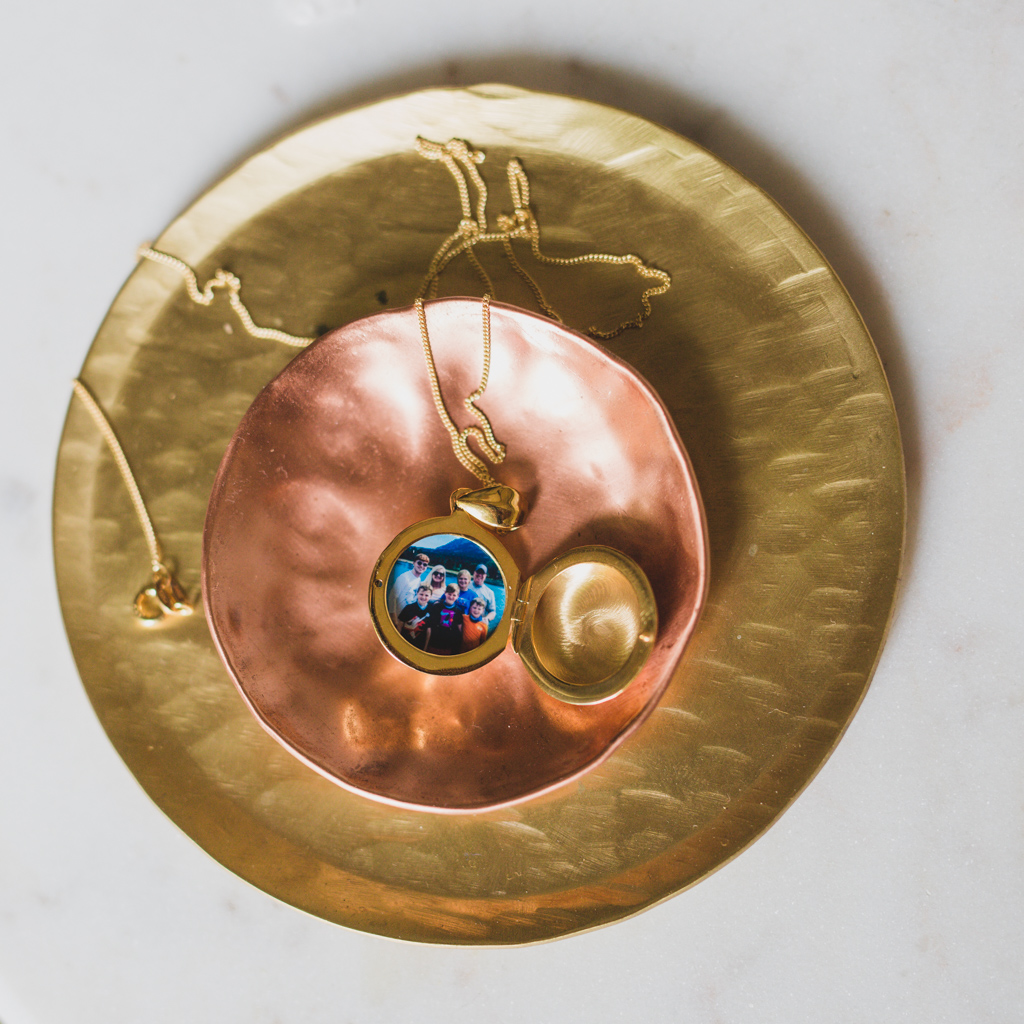 LOCKET FEATURES
round gold circular pendant locket
made of 14k triple gold-filled on high-quality sterling silver (.925)
holds one or two photos
closes to keep the photos private unless opened
.85" wide x .85" tall x 33" deep (1.25" from bottom to top of bale)
18" dainty 14k gold-filled chain
also available in silver
we secure your photo inside in your locket with a protective resin
pro tip: this locket works best with a photograph that could be cropped to a circle
comes with a polishing cloth to care for your locket over time
standard shipping within the US is always free, international shipping has a flat rate pending the country
The Lillian Locket is named after our paternal grandmother. She was elegant and fancy and was unafraid of her strong opinions. She was a painter, and we still have little jewelry boxes she painted for us when we were kids. We told our Dad that The Lillian Locket was our most popular piece and he laughed, stopped, and said, "She woulda loved that."