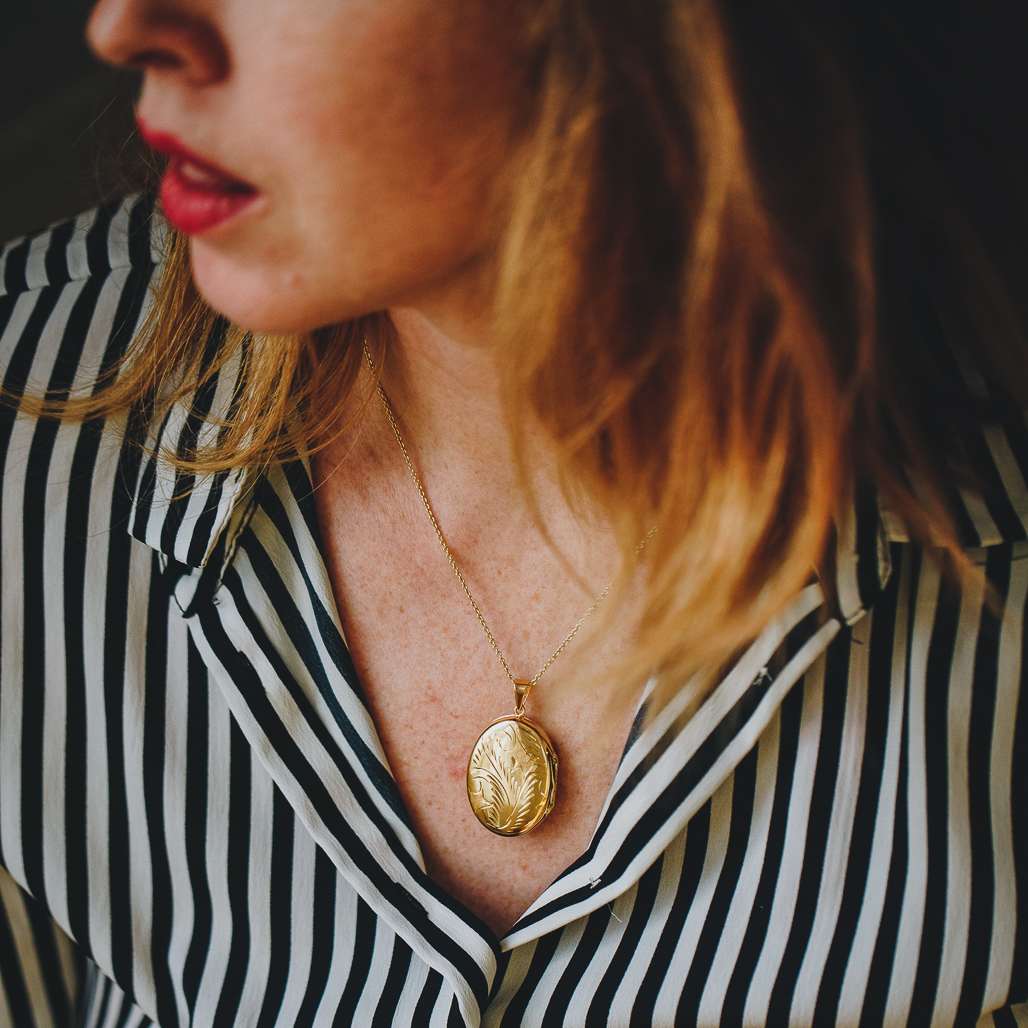 The Evelyn Locket is named after my maternal grandmother. She died when I was in my 20s with all ten of her children, many of her grandchildren and even a few of her great-grandchildren by her side. My aunts sang hymns while dozens of her descendants took turns kissing her goodbye. Sometime during those embraces she passed. It was one of the most beautiful things I've ever witnessed. If only we could all be so lucky.
Grandma Wolter, as we called her, was a matriarch if ever there was one. She was a "farmer's wife" and that's a full time job with ten kids and 500 acres of farmland in central Minnesota. My Mom says she was always in the kitchen cooking; four meals a day for my grandpa and the "farmhands" as I've heard them called. Pies, canning, breads, meats, I imagine there was plenty of corn on the cob.
My grandmother's namesake locket, The Evelyn, has long been a hit at The Locket Sisters. It's big, it's etched by hand, it's interesting and sturdy without being gaudy or loud. It endures. It often ranks as a bestseller, because above all, it's a beautiful locket.
The artist who etches our Evelyn lockets has retired. And while we've tried to mimic their work, much like my Grandmother, it seems as though this work may go down as an icon of the time. There are only a few of this design left, and then, she'll rest.
Maybe that's what all icons do. Never to be repeated, just reinterpreted. Evolved. Something new, with a new design, different etching, maybe even a new name from a different person with a lasting legacy will come next. An heir. Time will tell, I'm sure of it. Continuing on with iterations influenced by the times around them, much like my grandmother's legacy lives on in the living, breathing tree she created as the beloved matriarch of her own design.
Once gone, gone. But if you've ever felt The Evelyn Locket or my grandmother, Evelyn, in real life, you know the power endures.
Warmly,
Allyssa