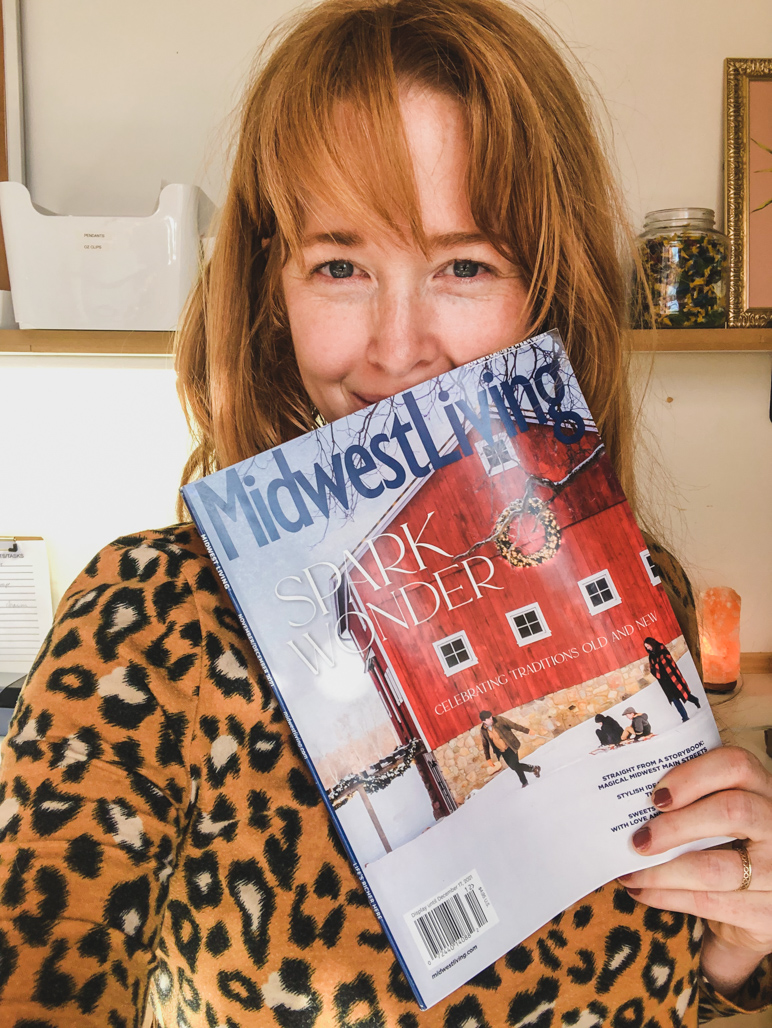 When I was a kid my Mom had a special spot in the living room on a certain side of the couch where she had the phone - first the kind with the long cord, then the cordless one, a coaster for her coffee, some magazines, probably her prayer books, and we were mostly told to get outta that area. It was her's. It was like the sacred mother space where she could see outside, probably couldn't hear the noise of all of us fighting in the basement, and could tell who was coming and going between my four siblings and I.
In her stack of books and magazines and entertainment was Midwest Living Magazine. It came each time and made it's way to her spot. It had photos of snow in the winter and lakes in the summer. Fresh blooms appeared each spring and the rich, deep colors of fall plastered the cover in the Fall. This was the 90s, when I was in grade school and middle school and high school and those years when certain brands become iconic in your mind. My parents aren't big readers, so there weren't stacks of books around the house like there are in the one where I'm raising my own children. You noticed if there was reading material that came through our space when I was a kid.
Last summer I was in the Black Hills with my family when I got a follow-up note about an email I'd missed (because I was on vacation) that Midwest Living would like four samples of lockets to review for consideration in their 2021 Holiday Gift Guide. It would be in print, and online.
I leapt out of my camp chair and typed back as fast as I could that YES OMG I AM VERY INTERESTED AND WILL GET YOU SAMPLES ASAP!
Mandy and I got to work on narrowing down which samples we'd love to send them based on what you love in our collection of custom lockets. We landed on:
About a month later we got word that they chose us. Closer to the date that it would be released and sent to their distribution list of approximately 925,000 (!!!!!) I checked my mailbox every day to see if my copy had been sent, and called Barnes and Noble every day to see if the new issue had been stocked.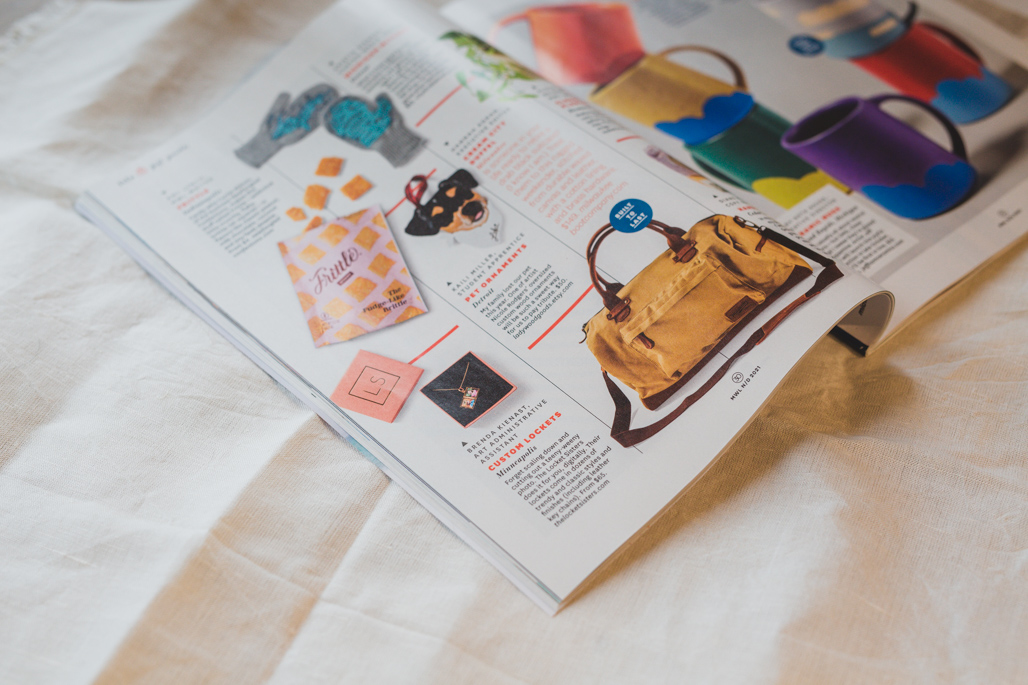 I've always loved making jewelry. When I was a kid my Mom would feed my creativity, even though we didn't have much money to spend on such frivolous things as hobbies. I was an energetic kid, and she was smart to channel at least some of my energy into something creative. I took apart old jewelry, studied jewelry in stores that I knew I'd never be able to purchase, look at it's mechanics and how it was designed and put together and then I'd mimic that. I'd use beads, thread, eventually pliers, once I even taught a class on how to make jewelry.
But I never thought I'd actually get to spend my days making jewelry for people around the world. And I definitely didn't think that my work would be in the magazine my mom subscribed to when I was a kid.
This is a real honor to be included in Midwest Living's 2021 Holiday Gift Guide.
Warmly,
Allyssa