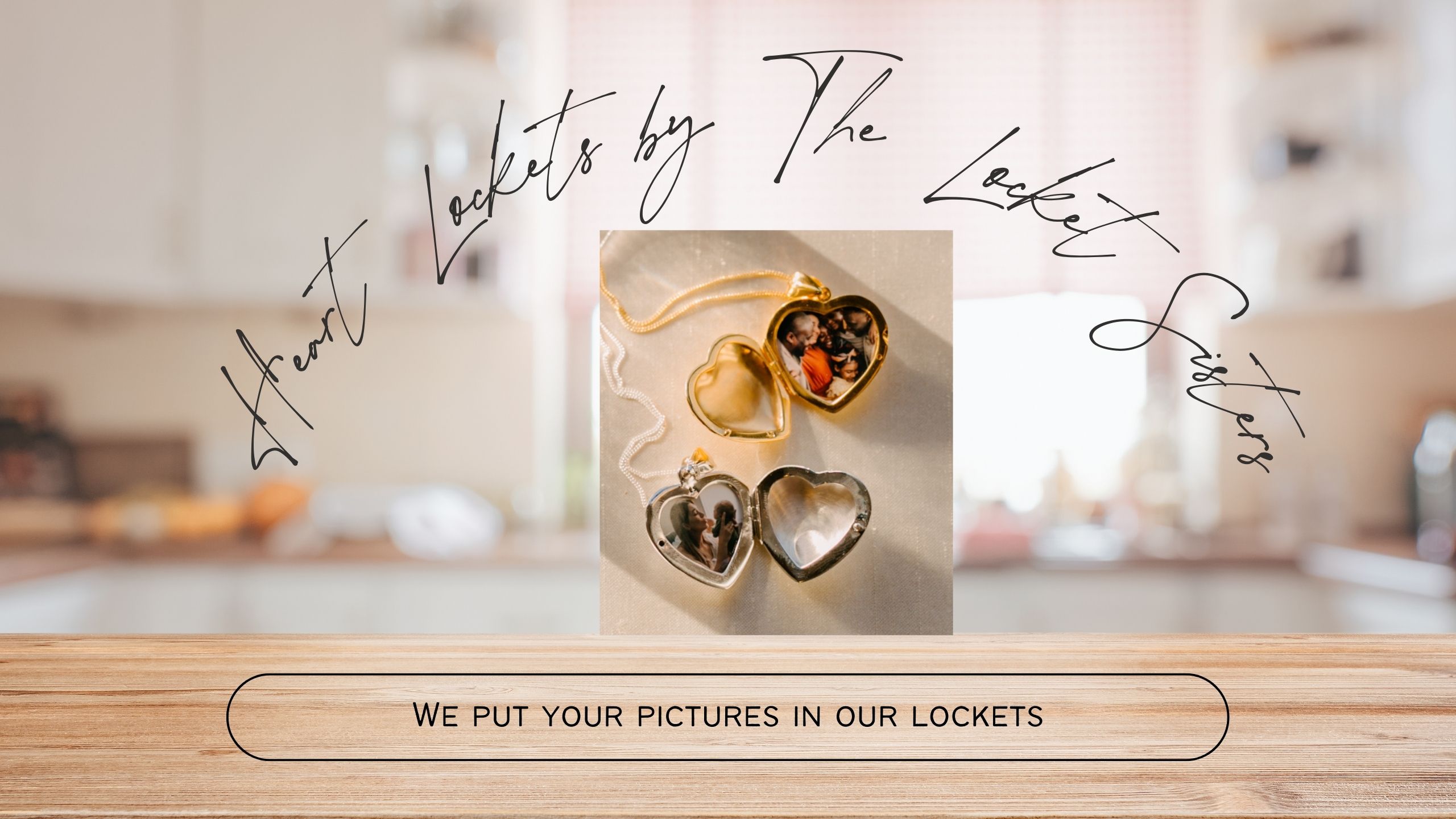 We have a total of 4 different heart lockets. Each locket holds up to 2 pictures. If you've been with us from the beginning you'll recognize The Big Love Heart Locket as one of the originals. To this day it continues to be a favorite and one of our most ordered lockets. We even sold it at Uncommon Goods for a couple of years.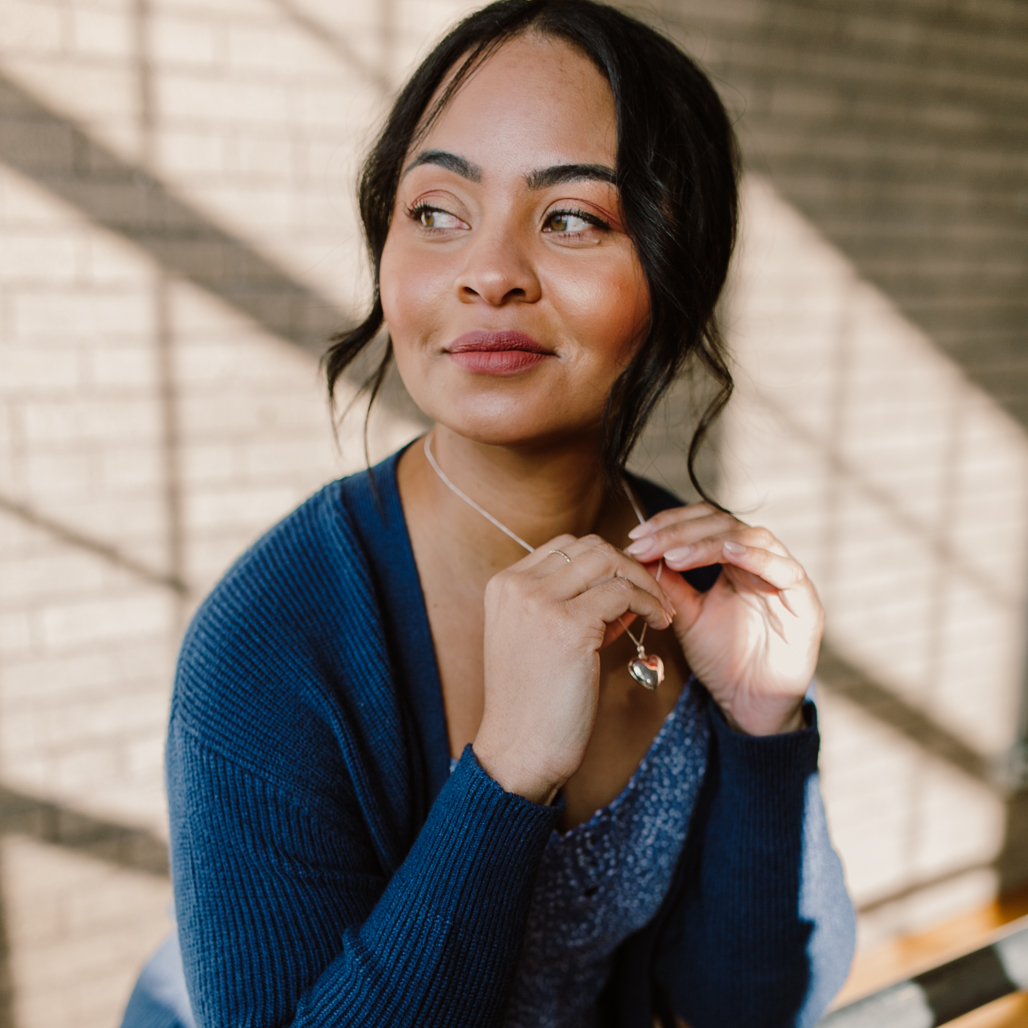 Why are heart lockets so popular? I think there are various answers to that question. Besides the obvious answer of, it's a classic locket shape, we think it's because of the LOVE that it symbolizes. Every locket we make has a story of people, pets, or memories that remind us of love. Every locket reminds us of love and helps us keep the love of that memory close, but for some reason the heart just doubles on that feeling of love.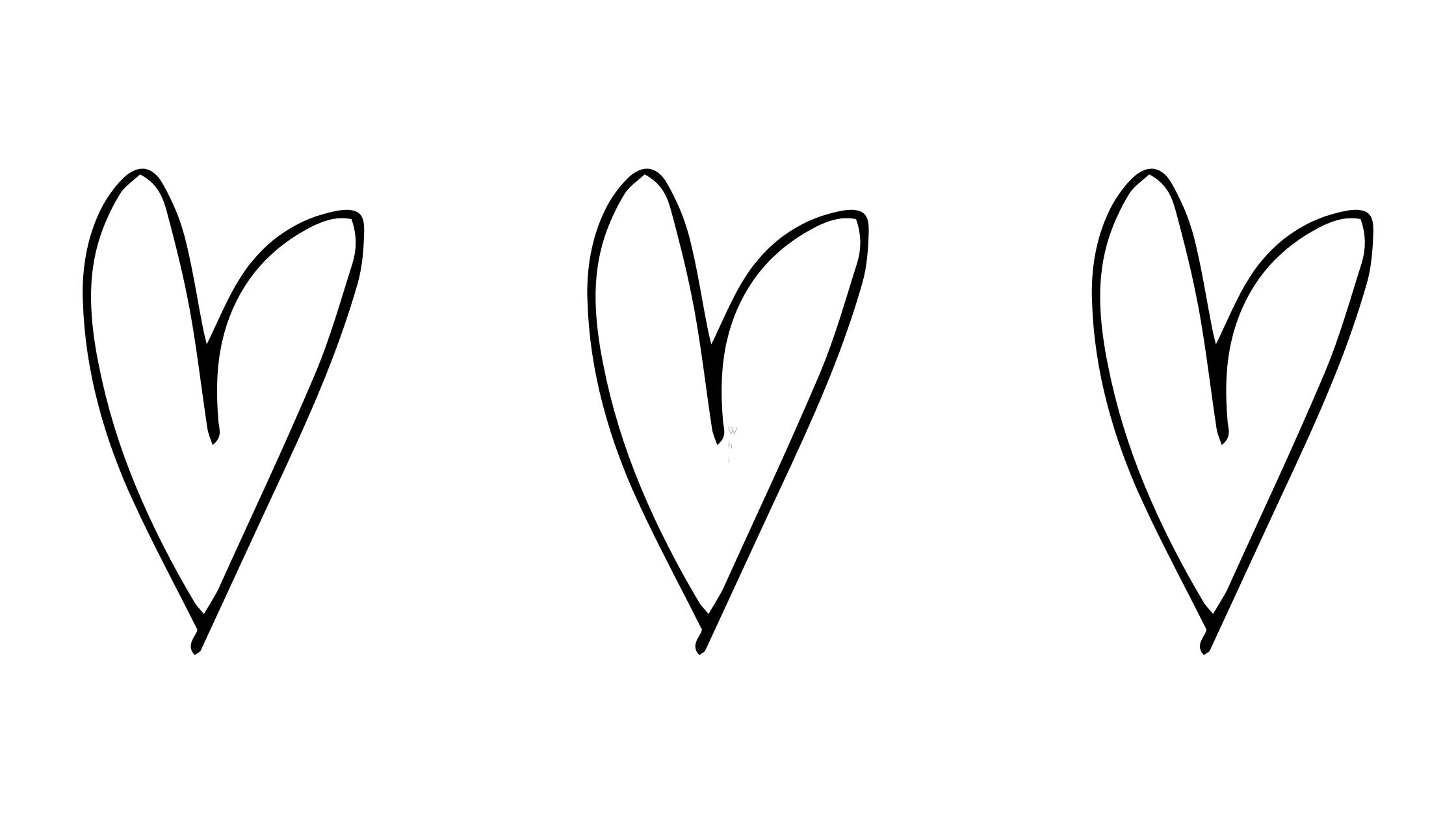 Let's take a look at each heart locket, so if you're thinking about ordering one of our hearts, you'll know exactly which is the best fit for you! Notice the gold vs silver as well as the size differences between the 4 hearts. Keep reading to learn more about what kind of picture works best in the heart locket as well!
Meet "The Big Love Heart Locket" and it's counterpart "The Gold Heart". These are our two largest closed lockets. The pictures chosen show up very clear, because they are larger than most of our other lockets. Most photo options work in these because of their size. While finding a picture that works best for a heart is still a thing, these in particular can take a little less thought. We'll still cover what pictures work best for hearts below.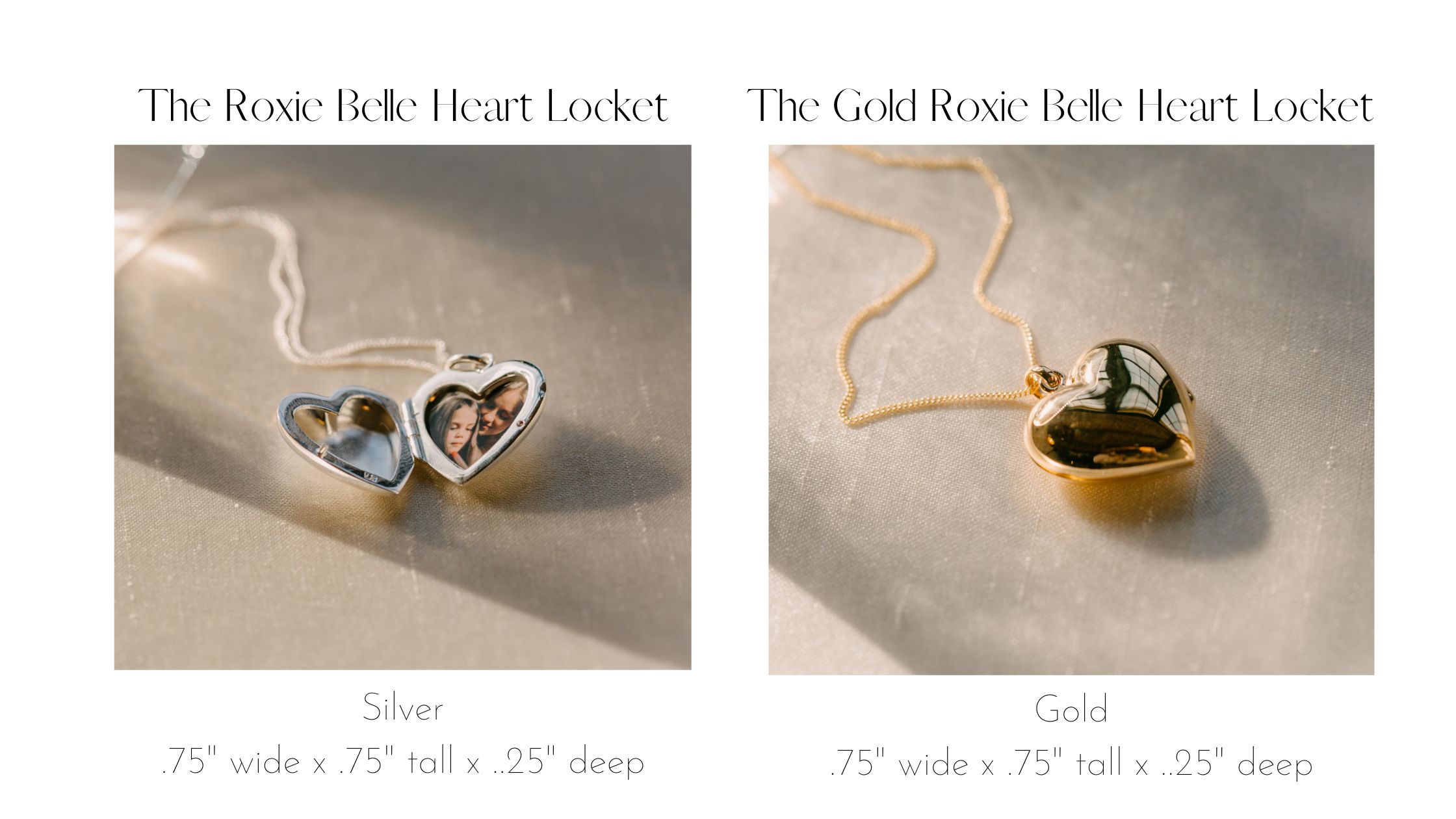 And here is the Roxie Belle Heart Locket and the Gold Roxie Belle Heart Locket! They are named after a six-and-a-half-year-old girl named Roxie Belle, in honor of her short life and the important work her parents, Doug and Elena, are doing in her name at The Meow Meow Foundation. Our partnership with The Meow Meow Foundation gives 10% of proceeds from Roxie's locket to their work at closing loopholes in water safety at summer camps, and raising awareness around water safety in general for children, in turn making every child safer in Roxie's name.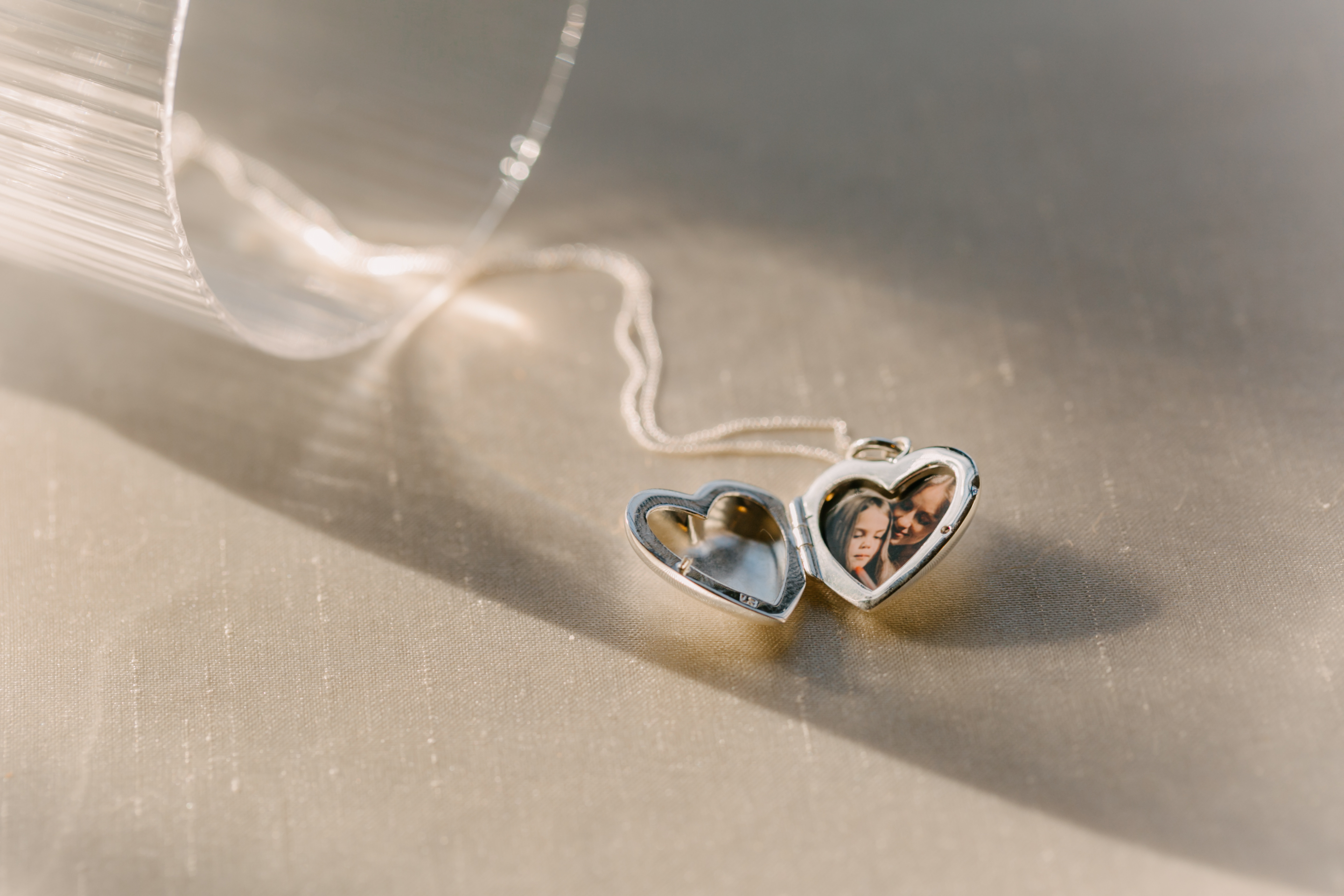 When choosing a picture for your heart locket, look at the center of the photo. The center of the photo is what will show the most. The middle top will get cut out a bit as will the bottom left and right corners. If you're planning to order one of the heart lockets, we encourage you to scroll through some of our stories with heart lockets to see what kind of pictures work best. Here are a few that are sure to inspire you...
Silver Roxie Belle Heart Locket to Keep Each Other Close