ORDER BY FRIDAY, FEBRUARY 4th FOR VALENTINE'S DAY DELIVERY.
If you're reading this you're probably a thoughtful person. Or maybe your love language is giving gifts. Or maybe you feel obligated to get someone a gift and you're out of ideas and so here you are. However you landed at this space, welcome.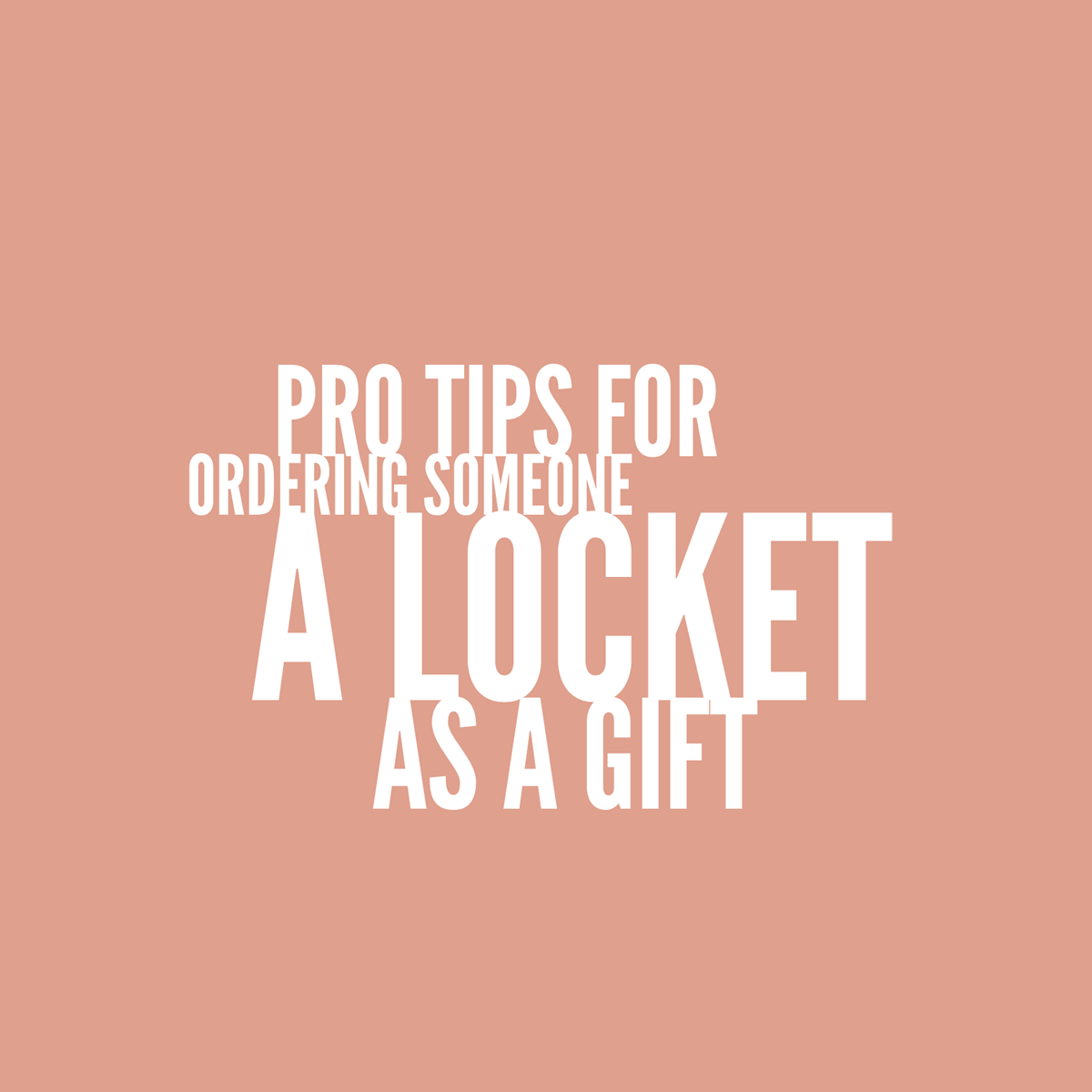 Over the last few years I (obviously) have given lockets as gifts a lot. That's no surprise. But it's not just because I make them. It's also because giving someone a locket is really fun. It's thoughtful and unique and interesting and different than what they usually get. But sometimes people start asking, but where do I begin? Gold or silver? What photo? What if they don't love it! Listen, I've got tips and ideas for all of this and it's from experience. Let me start answering these now.
Ready?
What photo should I choose to put in the locket?

Check their FB profile pictures, Instagram feeds, and if possible, the framed photos they have at home.
Last year we met friends in the Dominican Republic for Spring Break. It was so fun! But that's not the point. The point is that I surprised my friend, Whitney, with a locket that had two photos inside. It was The Little Circle (if I remember correctly) and I chose two of her Facebook profile pictures to put inside. Why? Because EVERYONE loves the photos that they use for their profile picture. I chose one of her with her husband and three kids, and another of just her and her husband when he surprised her with an anniversary trip to Brazil. She opened it and said "OMG these are two of my favorite photos ever!" (I know Whitney, I know).

Gold or silver? Check their social media.

You FINALLY have a productive reason to stalk someone on social media, lucky you! And finding which one they're attracted to most is usually obvious almost right away. If you don't see any jewelry on them, then we recommend The Little Circle because it's small and discreet and can be kinda hidden. It's like the most iconic piece of jewelry, something you can wear every day, while also being non-discreet, know what I mean? If you see a mix of gold and silver, then I guess you get to choose for yourself what to get them, which is fun too, because it's unhinged shopping :)
What about for a child?

Well, choosing a photo for a child's locket is just the most fun thing ever! Who do they love? You? A pet? A vacation spot? My sister Stacy lives in Chicago with her husband and four kids. Her kids love visiting our parents' cabin in Minnesota so much that they write every school story about the cabin, they framed photos of the cabin, they tell everyone about the cabin. Every locket we make for them comes from a photo taken at the cabin. Find inspiration from people around the world by reading through the stories here.
Ship it directly to them or give it to them yourself.

A lot of the lockets we make get "drop shipped" directly to the person it's being made for. There is no cost listed on the packing slip, and we always write a hand-written note, too.
What if they don't like it?

They will. They just will. It's so rare that someone opens up a custom locket that someone thoughtfully ordered, which involves choosing photos and design, and says, "Gee thanks, not for me." That just...doesn't happen. What's more likely to happen - if that rare reaction occurred - is that the locket would still become a symbol for kindness and love and connection between you and whoever you're giving it to. That's worth something. Really. Most people open their gift and have a two-phased reaction. The first is, "Awww, you got me a gift?" and the second is, "And you even chose photos I'd love too?!"