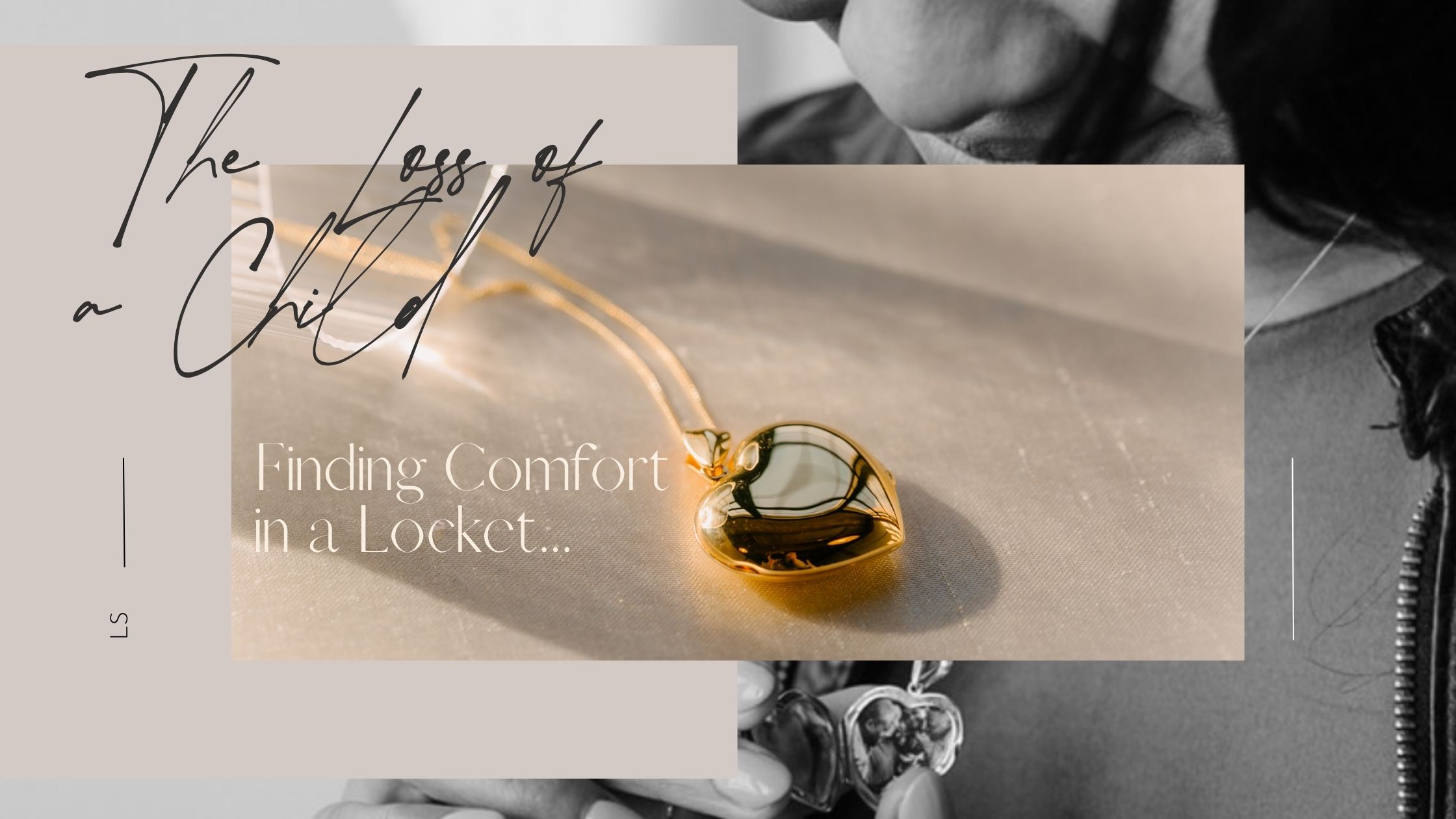 Mother's Day can be a difficult day for many, including those who have lost a beloved child. As we celebrate this day honoring the strong bond between mother and child, for some, the pain of the absence of their little one or even grown child, is too much to bear. At The Locket Sisters, we want to create space for grief, for change, for the loss of what was expected and didn't turn out as we thought.
Grief can be overwhelming, and the idea of finding comfort in something physical may seem impossible. But for many grieving parents, a special locket can become an invaluable source of solace and strength. Lockets are an outward symbol of the bond between a parent and child, allowing them to carry the memory of their loved one with them wherever they go. We receive locket orders daily for parents to find a way to hold on to their child who can no longer physically be with them. Each locket has a story that parents want to share to keep the memories and love of their child present and remembered.
Some of our customers have so graciously offered to share their stories. We leave a place on every order for you to tell us more about the picture, to tell us more about why this locket is being purchased. Without these stories, we probably wouldn't want to keep doing what we do. They are beautiful and life changing. They carry grief, but they also carry hope and a way forward. We often wonder if we are the only ones the story will be shared with, or if we are just the beginning of the stories that will come from each locket.
Lockets are a beautiful way to bring healing and comfort. We've chosen just a few stories for you to hold along with the parents and loved ones of these adored children.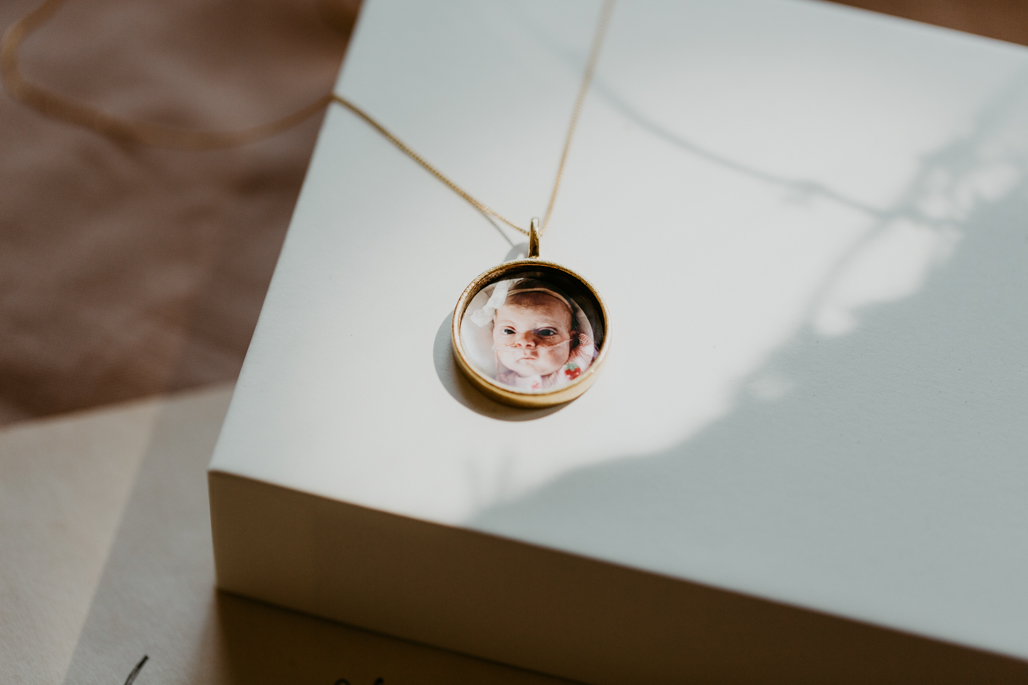 The Gold Penny Locket: "For me. This is my daughter Iris, who died of heart defects when she was almost 4 months old. This is one of the only photos I have of her where she is not in the hospital and she is looking at the camera. I am looking forward to wearing the locket when I'm with her two brothers so she can be represented when photos are taken of us."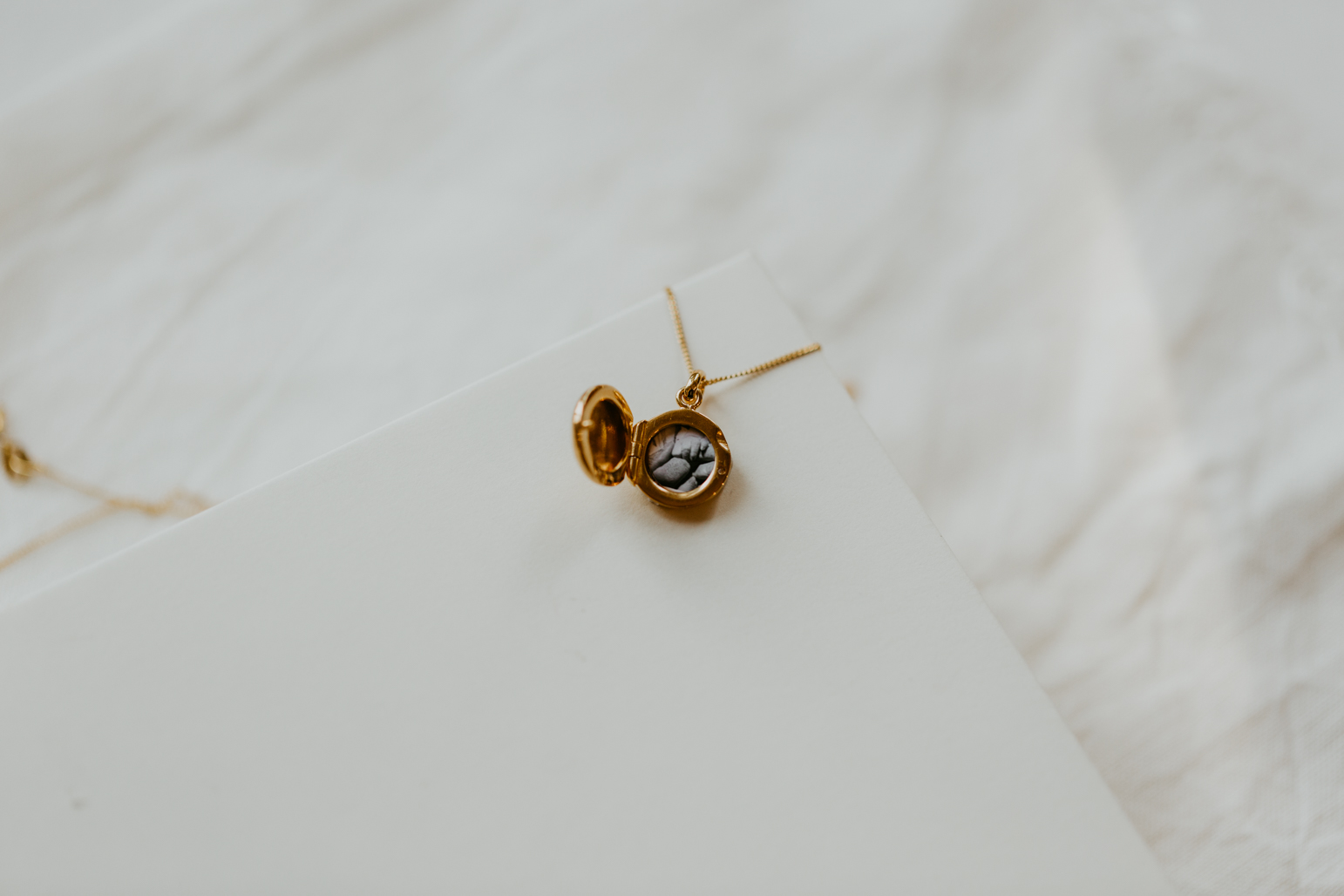 The Gold Edith Locket: "For my wife. Earlier this year my wife and I lost our daughter, Ellis Rogers Armstrong, and had a stillbirth at 39 weeks. The picture is of us holding her hand. A non-profit will be started in her honor, and we find comfort in knowing she is with God, the only one we know loves her even more than we do."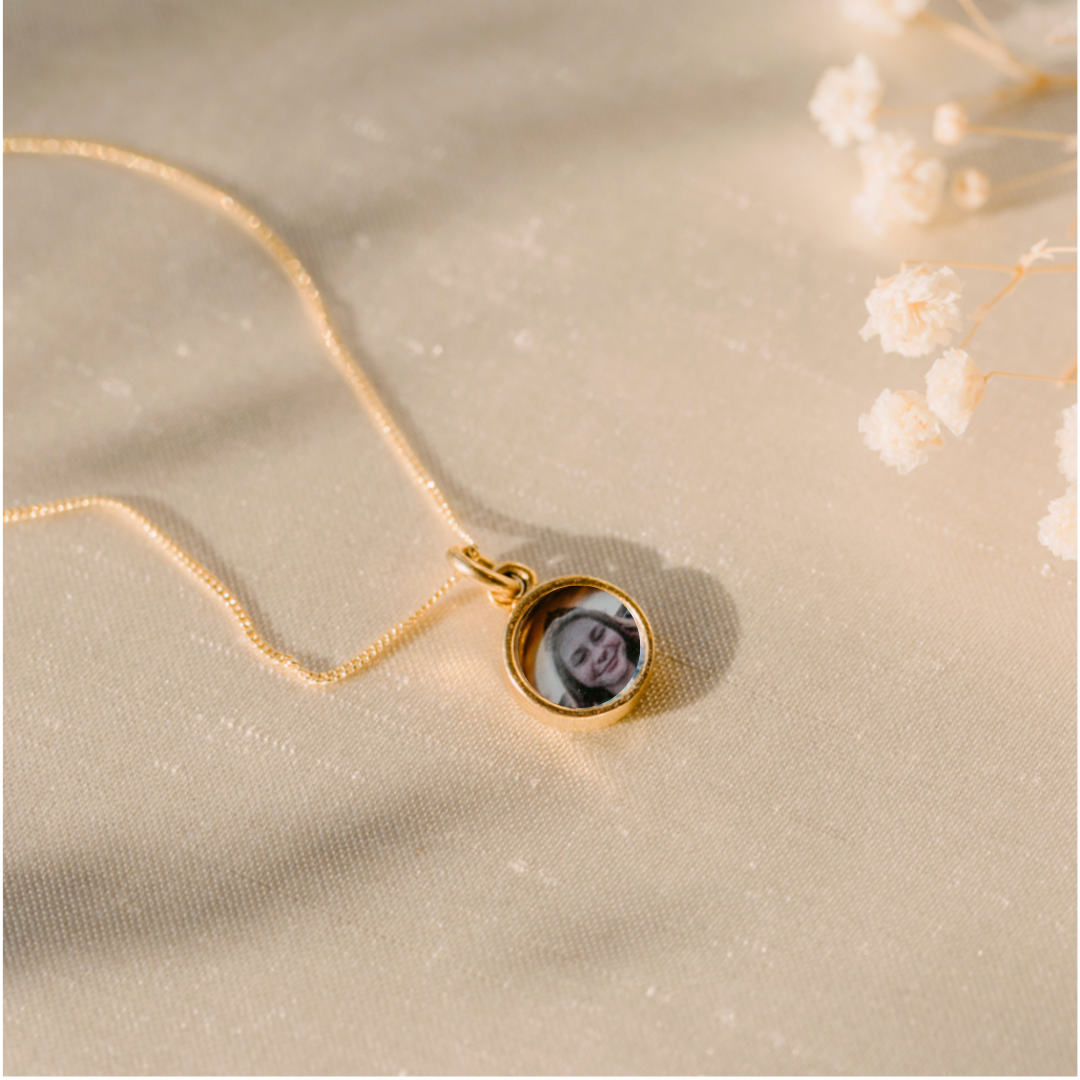 The Little Locket: "For myself. This is a picture of my daughter Laney. She passed away in September in a boating accident. I received the Roxie Belle heart locket as a gift from my friend Tara. I cherish it immensely. For Christmas she purchased this little locket for my two daughters. The quality of the three pieces we have received are excellent. Since I love this little locket I decided to purchase one for myself. Thanks so much for creating such beautiful lockets that enable me to wear a picture of my daughter close to my heart every day."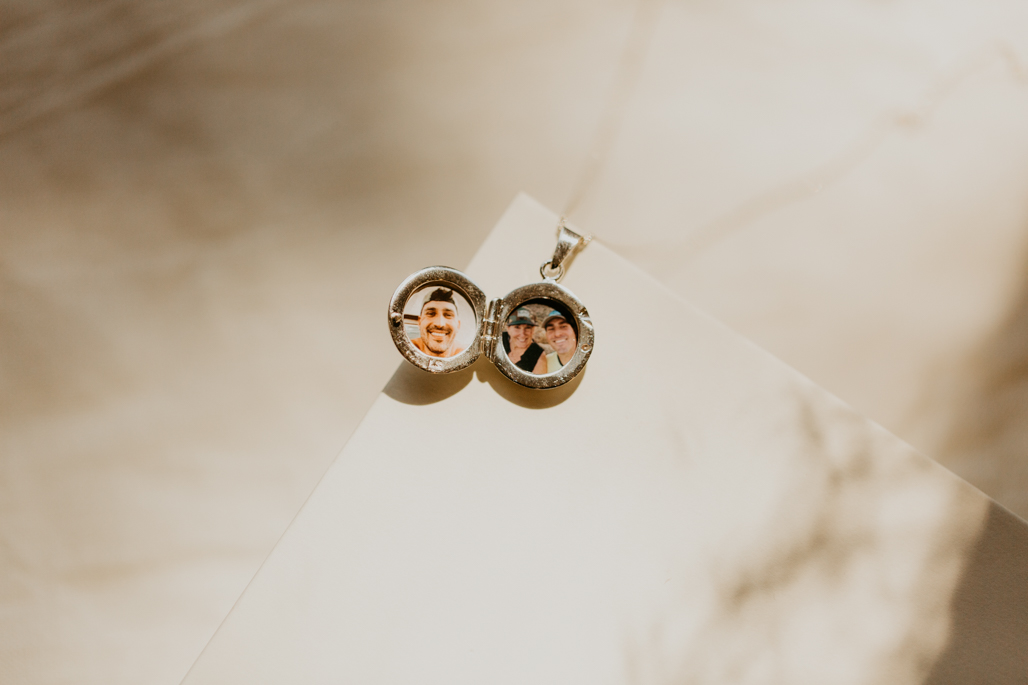 The Little Circle Locket: "For my mom, Jami. this photo is my brother who unexpectedly passed away January 26th leaving a hole in our hearts. Our brother Jonah was full of life and lit up every room he entered. He was an amazing uncle, son, brother, and friend. He was such a gift to this earth and his passing left us devastated. We cling to hope that we will see him again in heaven. It's not goodbye, but I'll see you later. He will be forever in our hearts. We want to honor our mom with this gift to remind her our brother is with her every day."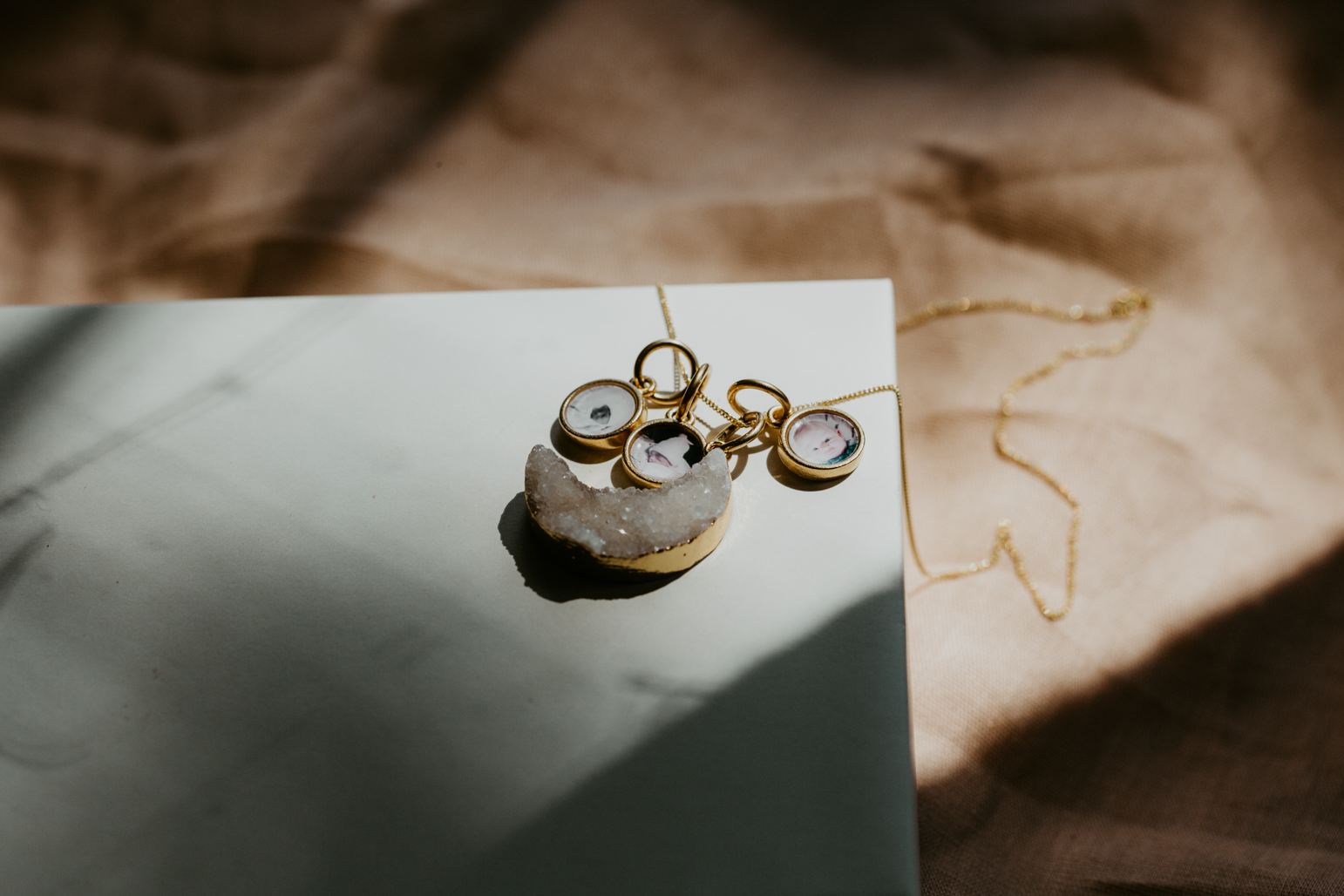 The Moon Locket:"For Chelsea. "These pictures are my children two Carter & Adelynn they live in heaven, and my double rainbow Beckham sent from the best big siblings."
Losing a child is possibly the most difficult thing a parent can experience, and coming to terms with the loss can be a long and difficult journey. For many parents, finding comfort in a small, tangible item like a locket can be a source of peace. If you are looking for a way to carry your child with you or if you have a friend who would be comforted by a locket, The Locket Sisters would be so honored to create a piece that allows you or a friend to hold the memories near.