Very few things say LOVE like a locket! In the words of a recent customer who stopped into the studio before Christmas, "There's just something different about giving or receiving a locket. It means so much more than diamonds or a random piece of jewelry. I want others to know just how amazing these are!" This man bought a locket for his mom about a year ago and bought another one for his wife in the past month.
We agree! There is just something so special about these lockets and what they hold. Seeing and experiencing the thought, you, our customers put into your orders and the stories they include constantly blow us away. Your care for others during difficult times, the way you cherish a beautiful moment, the joy of holding your favorite people or pets close to your heart, and the way you see others and desire for them to feel comforted and loved is BEAUTIFUL.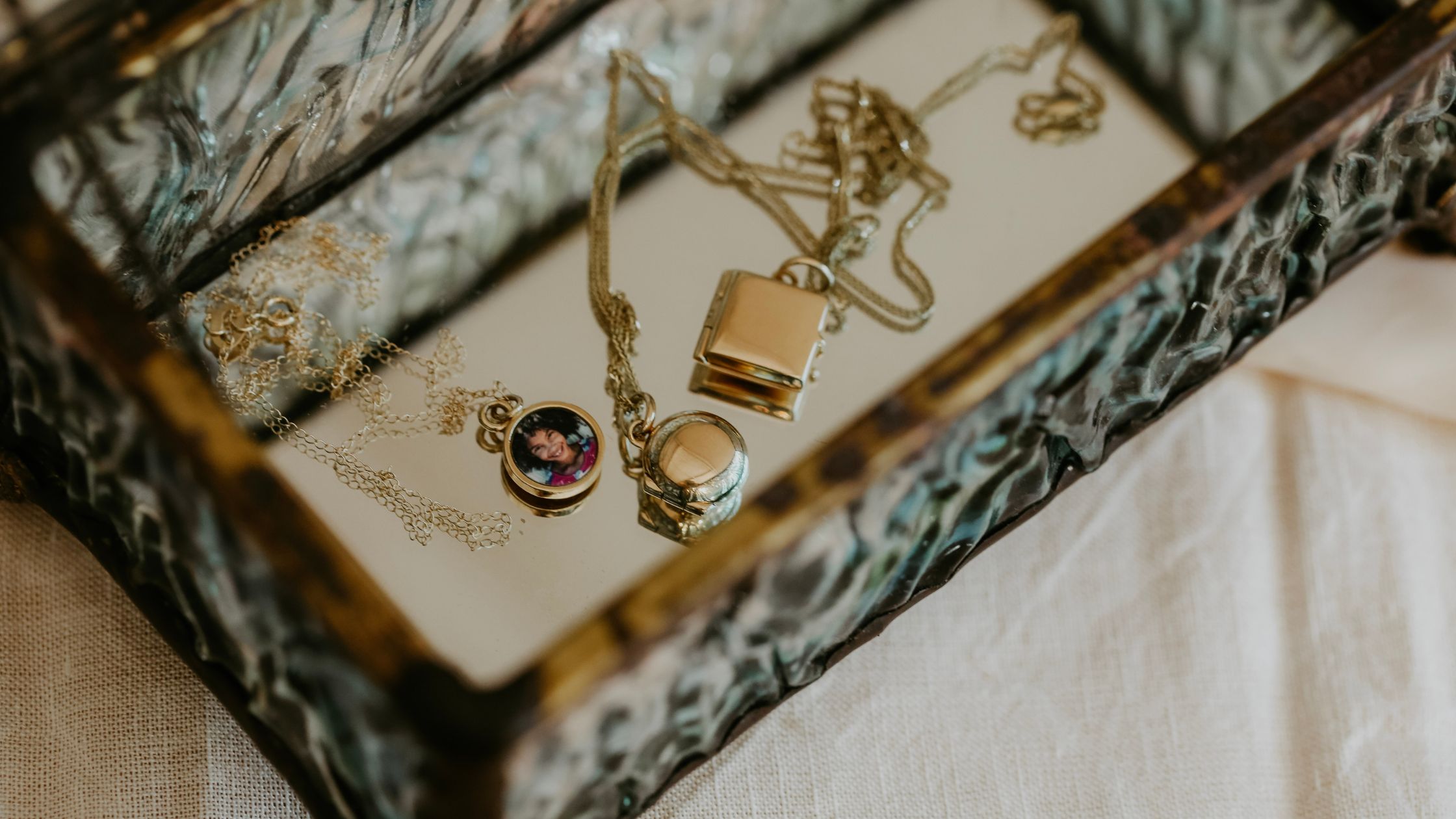 If you're looking for a perfect Valentine's Day Gift, or for that matter, any gift, keep scrolling and see what inspires you in these showcased gift guide lockets. And if one of these doesn't stick out to you, we have about 40 more options on our website. You'll definitely find something to knock the socks off of your Valentine this year. When you find it, simply upload a picture and we'll do the rest.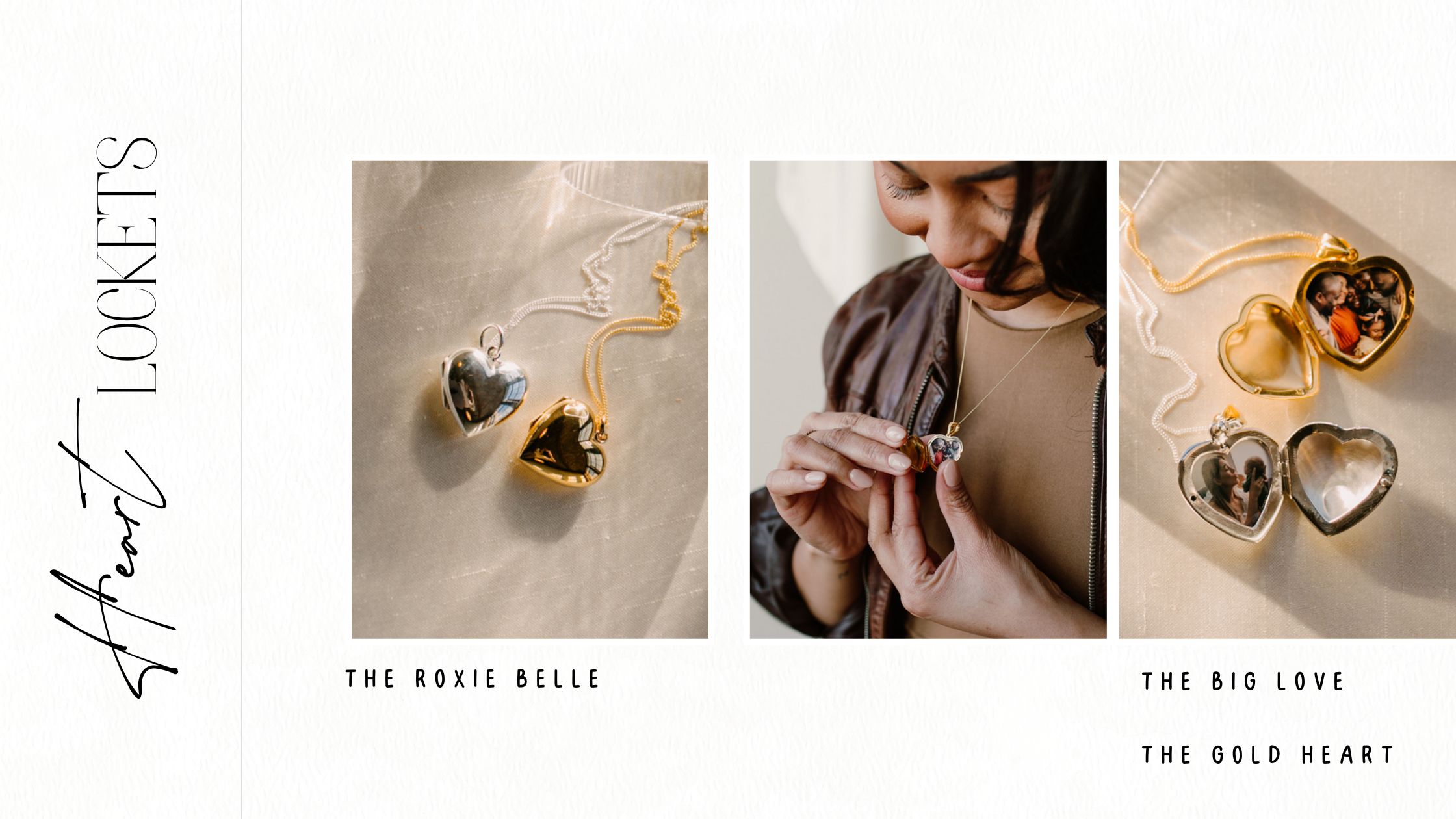 It doesn't seem right to have a V-day Gift Guide without promoting our heart lockets. If you're looking for a classic locket, any of our heart lockets are perfect! They all come in gold and silver and will be beautiful on the person you love.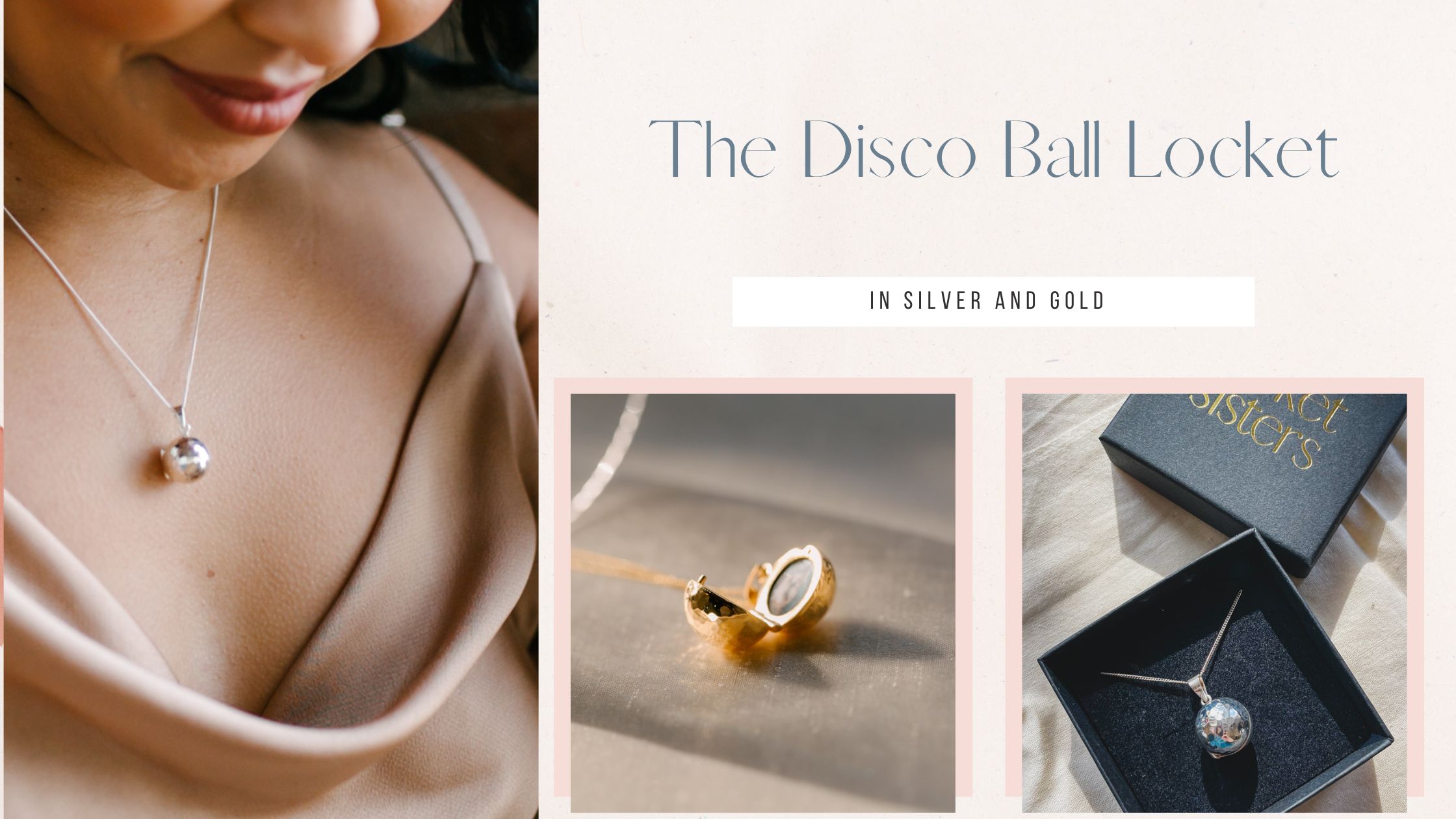 Add some glamor and shine with these disco ball lockets! They reflect the light just perfectly and match any outfit whether dressing up or casual. The size is at about .4 inch diameter which makes it such a versatile piece that everyone loves. The disco can hold up to 2 photos.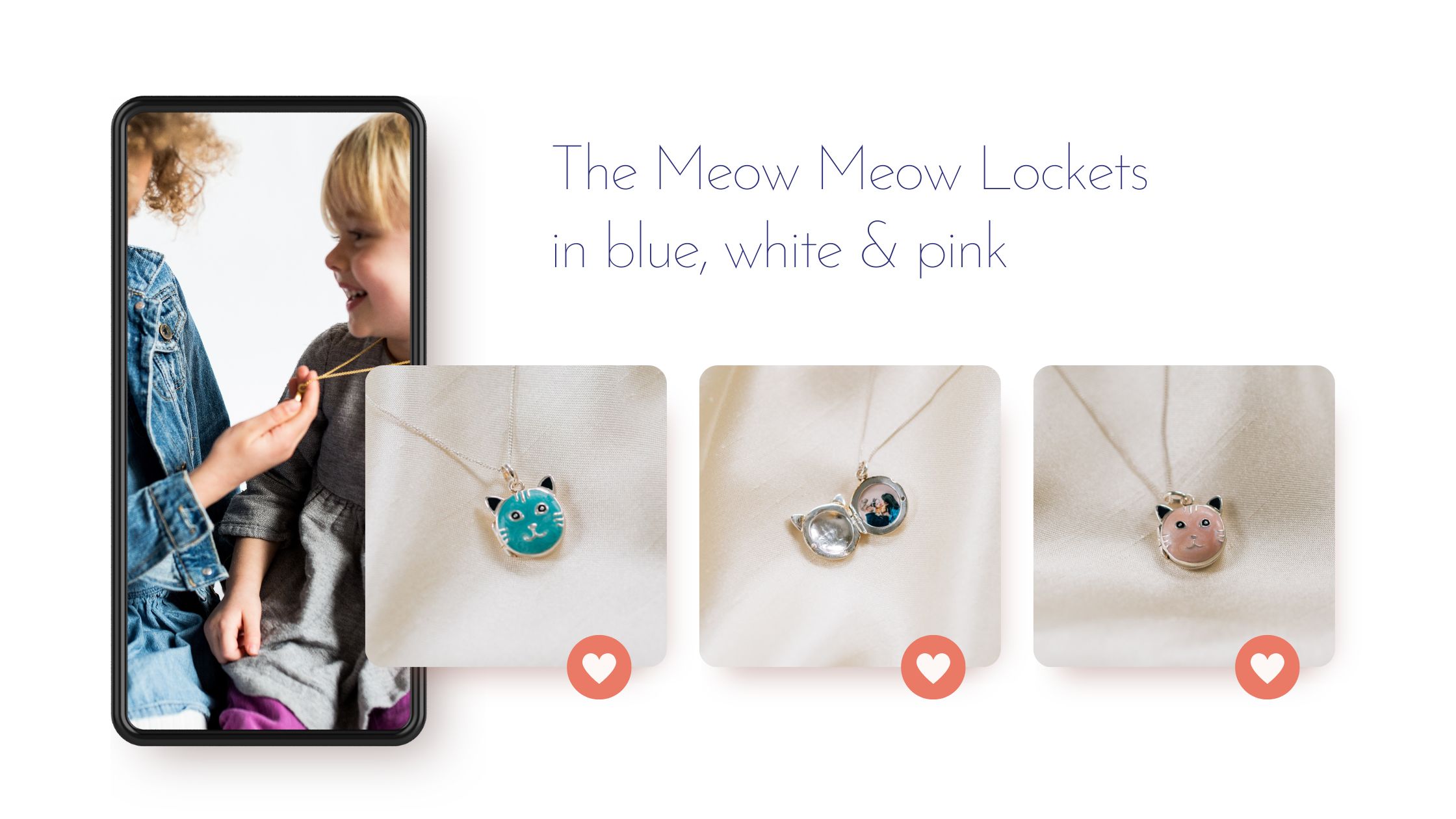 These Meow Meow lockets are always a hit with the kids. You can add a family picture that they can keep with them when they're away from you or even a special pet that they love. The Meow Meow locket has a silver back and comes in white, pink, or blue. We also have an entire blog giving you our top kid lockets.
The Little Locket & The Little Square.
These little lockets are great for kids or adults. They are about .3 inches across and come in silver and gold. This choice is perfect for the person or child who doesn't need a lot of glam, but instead would love keeping their memory close to their heart in simple and sweet fashion.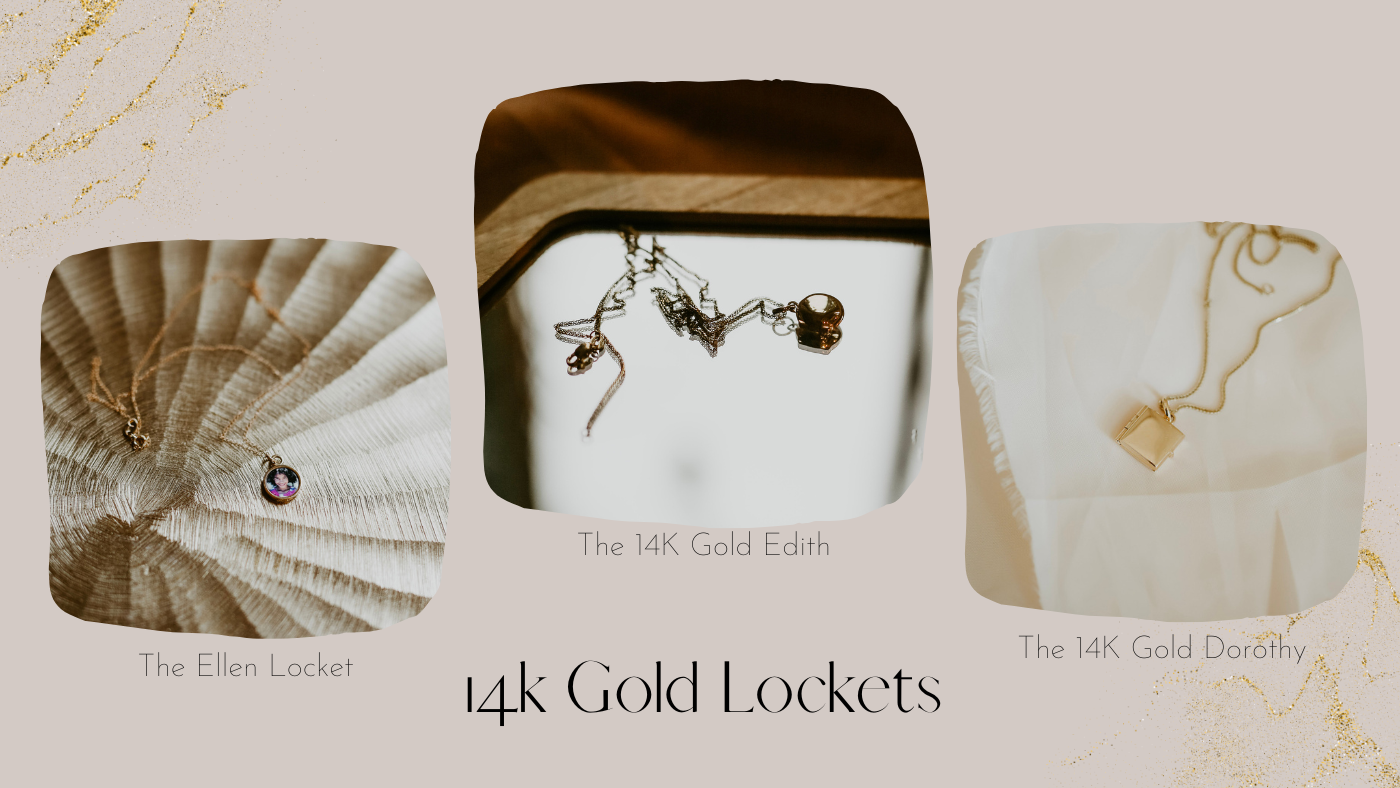 What else can we say to describe the 14k Gold lockets besides, gorgeous! These take lockets to the next step. While the price range changes, so does the feel, the quality, and the look. It's not for everybody, but if your person likes fine jewelry, definitely take a look at our newer solid gold options.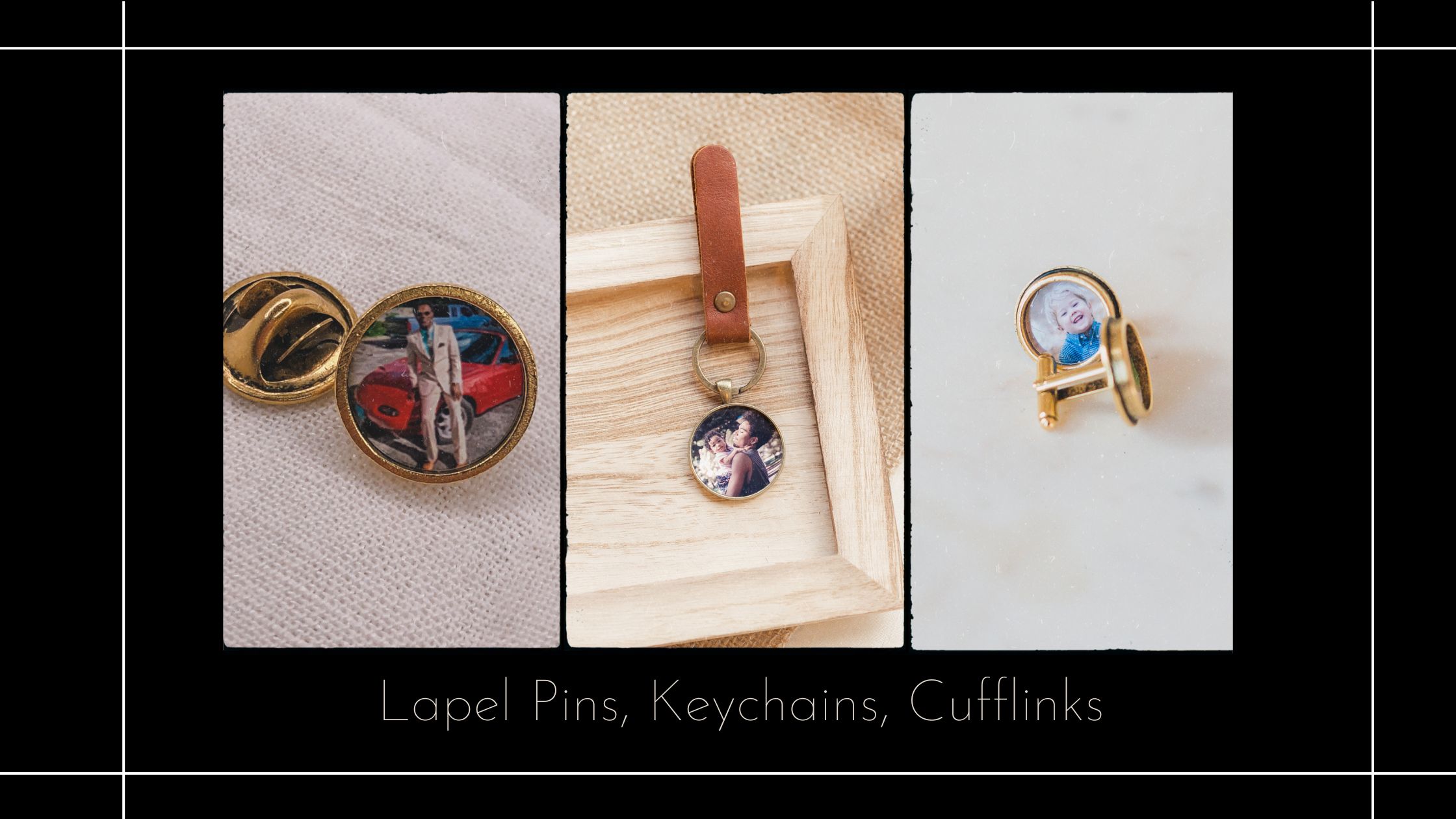 Our keychains, lapel pins, and cuff links are always a hit with the men. What better way to carry their loves along with them wherever they go. The Henry, The Walter, and The Oz can all be put onto keys, work bags, golf bags, luggage, etc. The lapel pin can be put literally anywhere! And the cufflinks are perfect for the men in your life who regularly wear a suit or have a special occasion coming up where they will be wearing a suit.
Any locket will bring joy to your Valentine, your best friend, your mom, or your co-worker! You really can't go wrong. Whether you celebrate Valentine's Day and want to surprise your special person or if you just want someone to feel loved who may need some extra love this time of the year, we can make that happen. Decide if they like gold or silver, big or little, necklace, bangle, lapel, or keychain. Then upload a picture that will be near and dear to your person's heart, one or two that say what words cannot. You can even have us write a handwritten note from you and ship it directly to your person as a surprise.