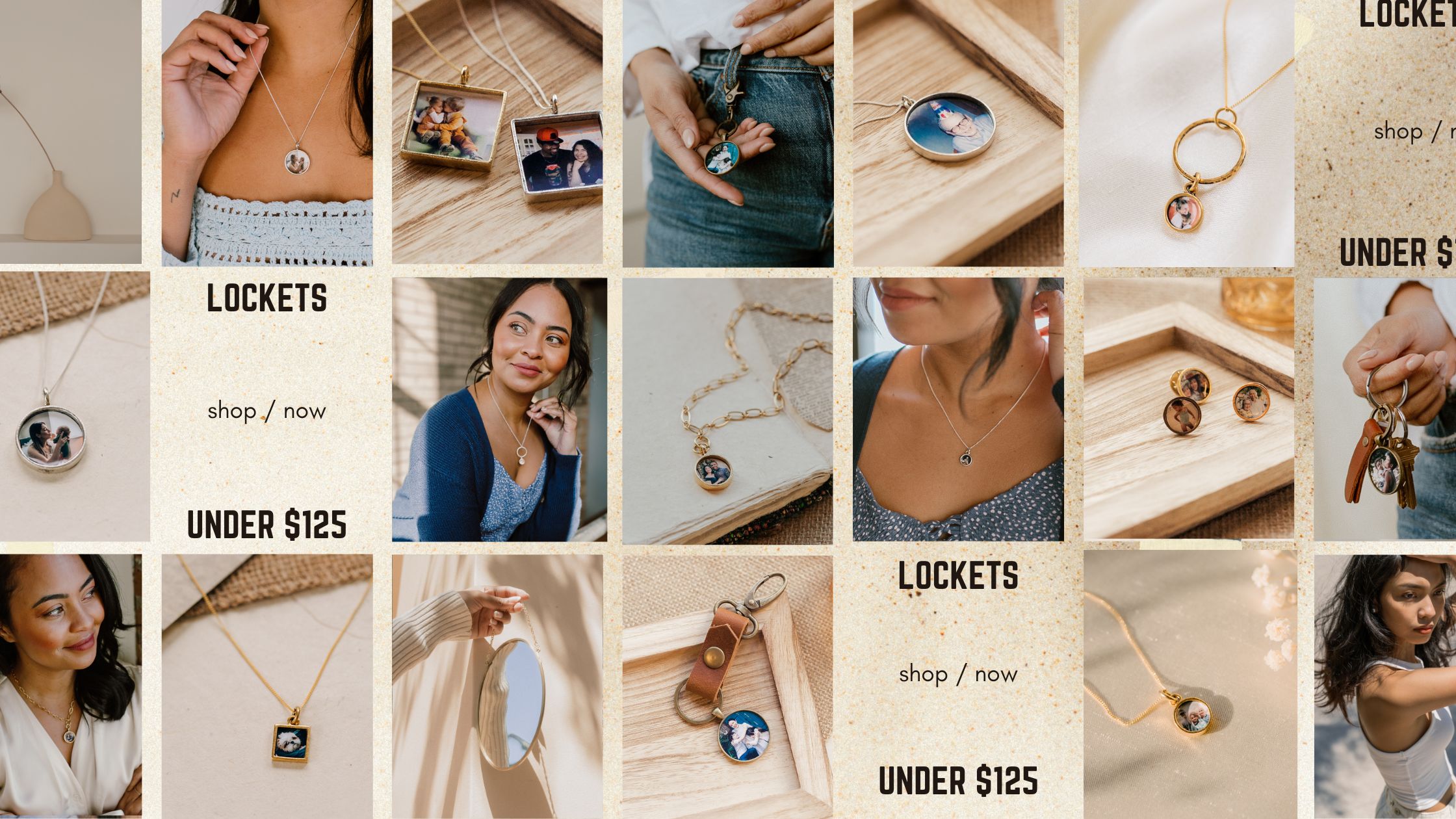 Lockets come in all shapes and sizes AND prices! We offer a wide variety of lockets and they can vary by price anywhere from $65 to $775. We would love to help you narrow down your choices if your budget is under $125. Let's walk through all of your options…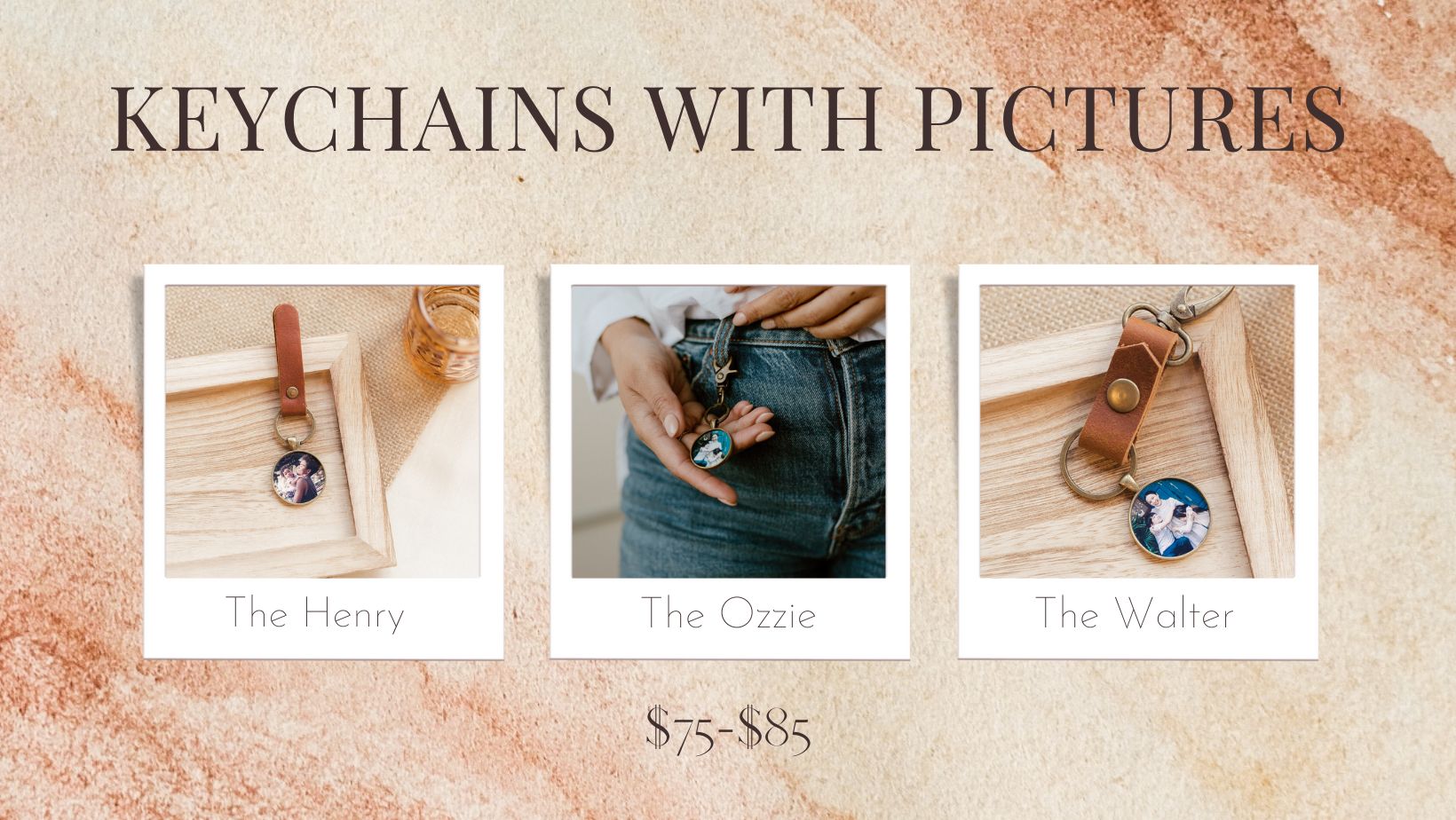 Keychains are the perfect gift for ANYONE! It can be for kids, men, grandparents, teachers, neighbors…if you're not sure what to get someone, this is the easy answer! The Henry Keychain and The Walter Locket have handmade leather keychains added to the photo pendant. These are made in our studio! We love the variety of textures that they add. They also hold wear and tear well and keep looking better with time. The Ozzie Locket Clip is perfect for backpacks, golf bags, keys, work bags, etc. Each of these hold a 1.125 inch picture.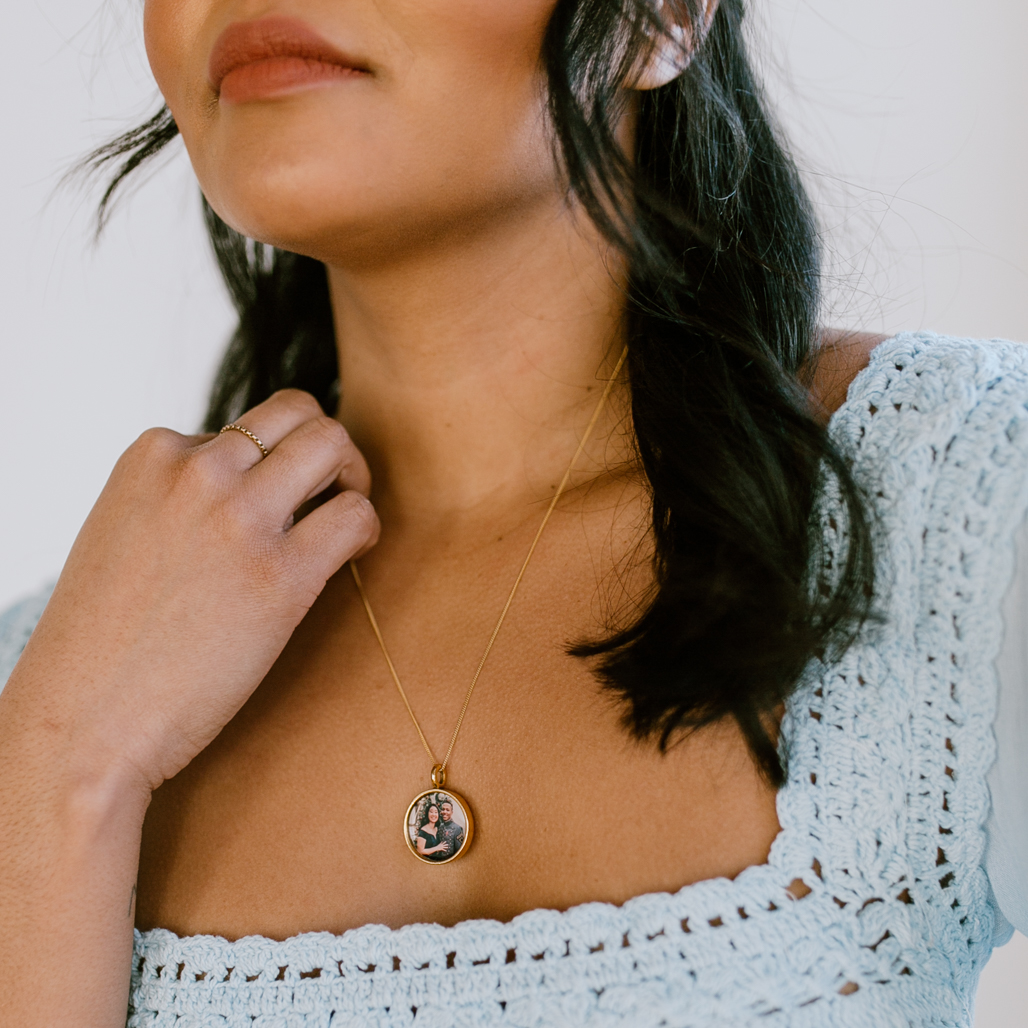 All of our Pendant Lockets are beautiful! They all come in gold or silver. While their price range is lower than the closed locket options, they are still just as special and meaningful. Some people love having the photo show for all to see and some even turn the photo towards their heart for their own healing and comfort.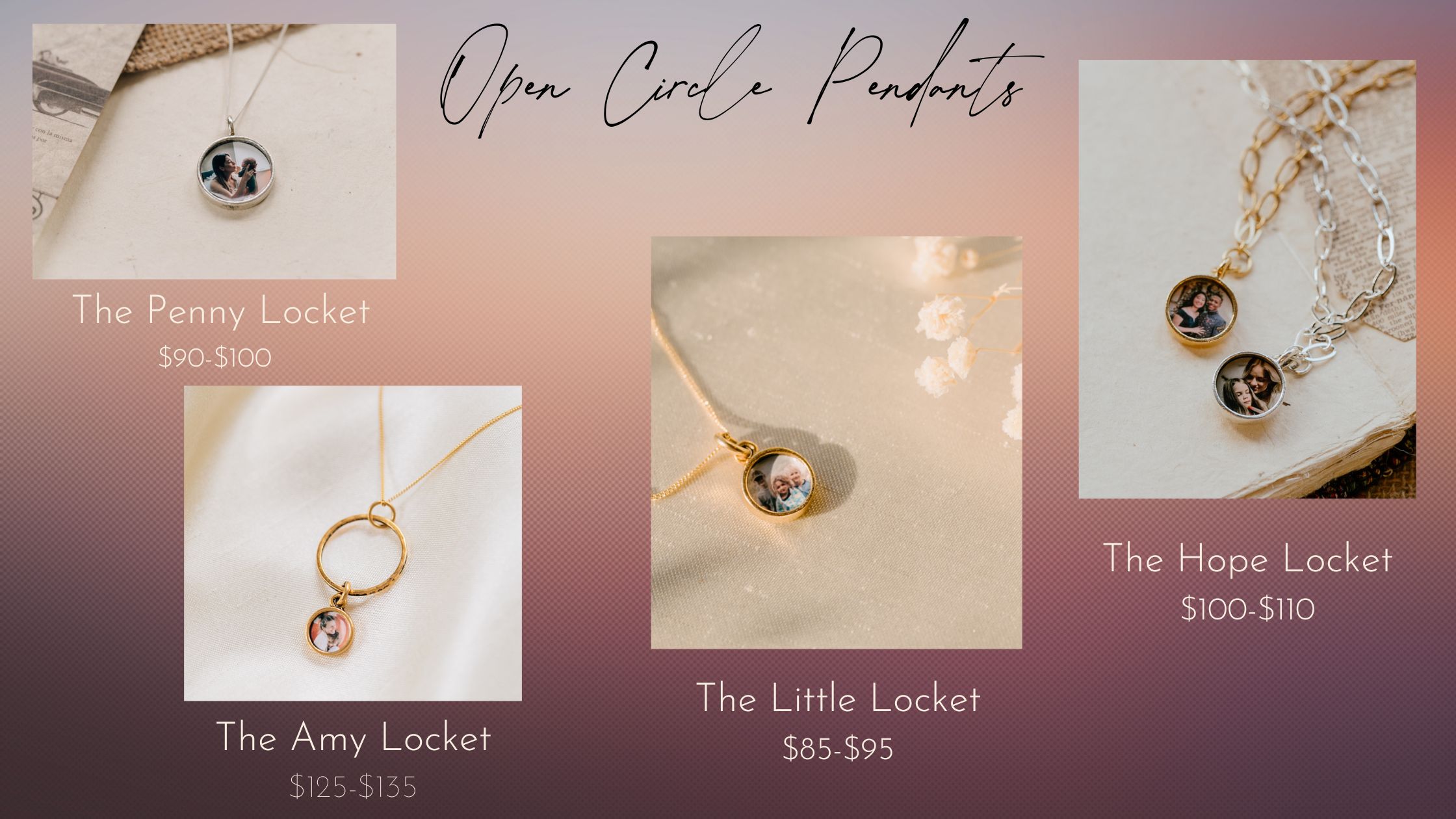 For our Round Lockets, The Little Locket is the smallest at about .4 inches. The Addie Locket is the largest at 1.25 inches. The Amy Locket picture will be the same size as The Little Locket. The Penny Locket is the next biggest at .8 inch and The Hope Locket holds a .6 inch picture. The Hope Locket has a unique chain that we make to size. Here is a beautiful story of someone who chose this one. All other pendant lockets can be placed on a 16", 18", 20", 24" or 30" chain.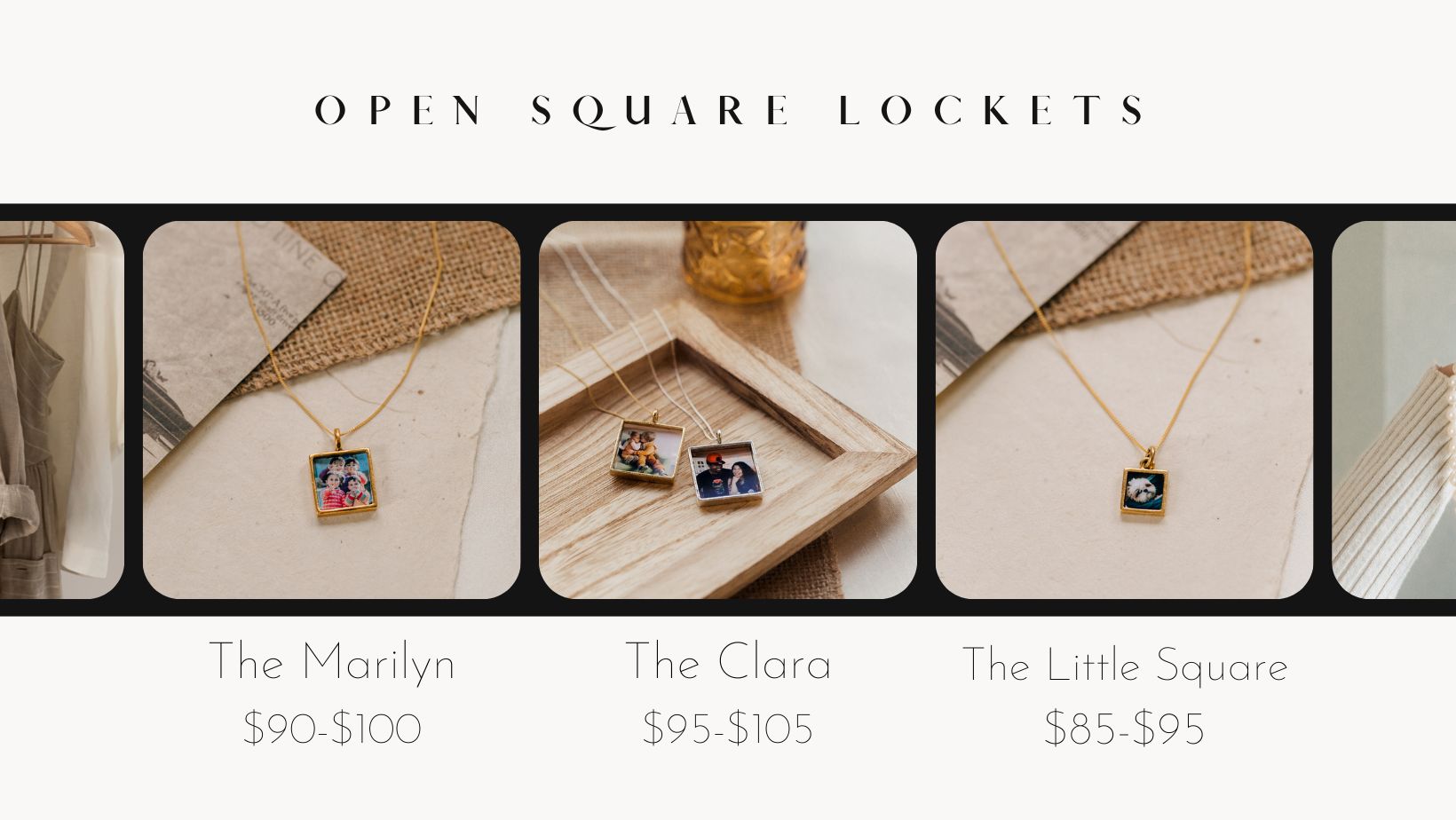 For our square lockets, The Little Square Locket is the smallest at .33 inches. The Marilyn Locket is one of our newer lockets and holds a ⅝ inch picture. The largest square pendant is The Clara Locket which holds a 1 inch picture.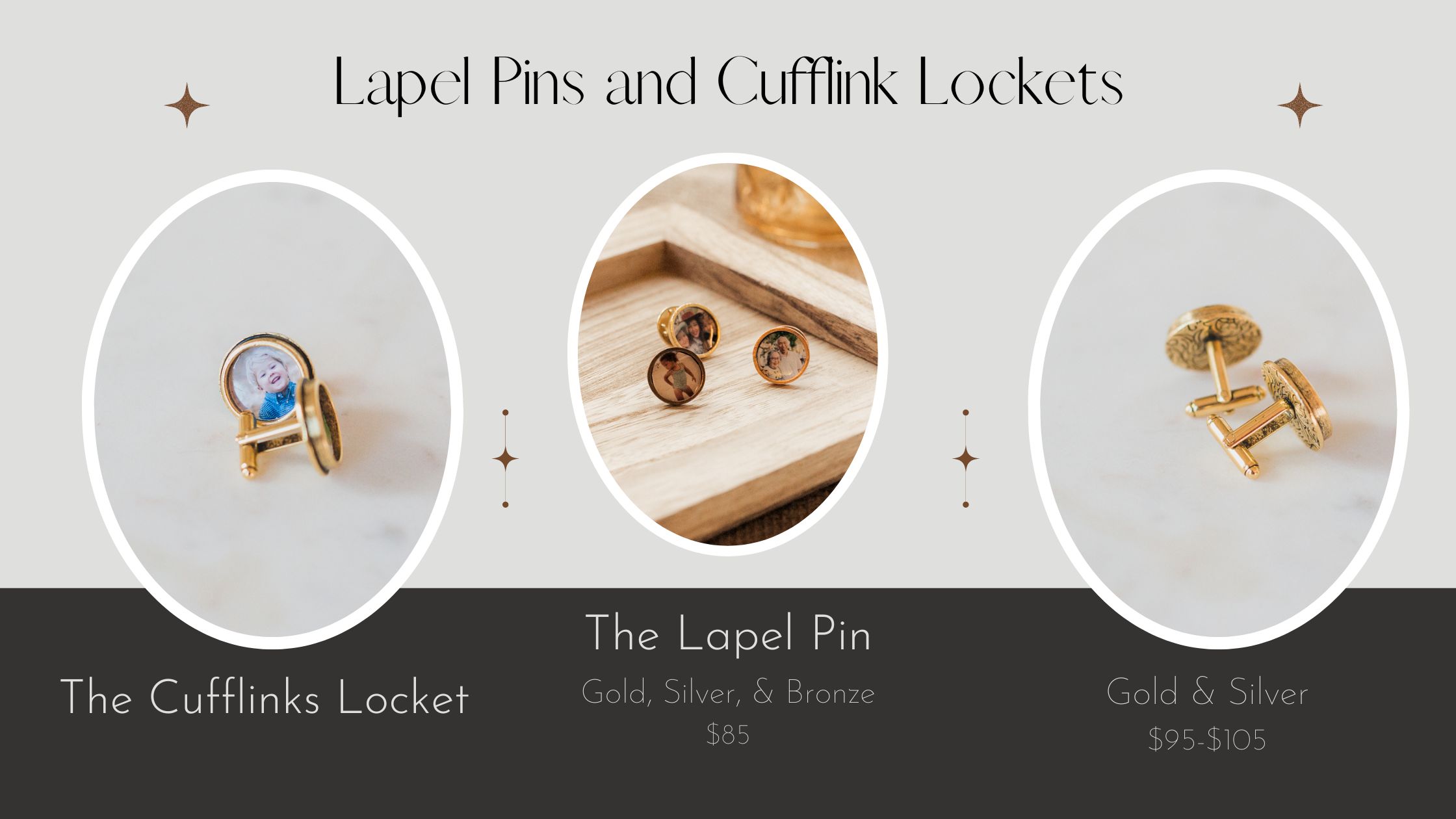 These Locket choices are unlike the norm which make them really fun gifts! The Lapel Pin is ideal for blazers, backpacks, work bags, jackets, or anywhere on clothing. TheCufflinks Locket is awesome for a wedding gift or for someone who is just hard to buy for but wears a suit. There are some very sweet stories in our "Locket Stories" section of the website that are sure to make you tear up when people have purchased one of these two options.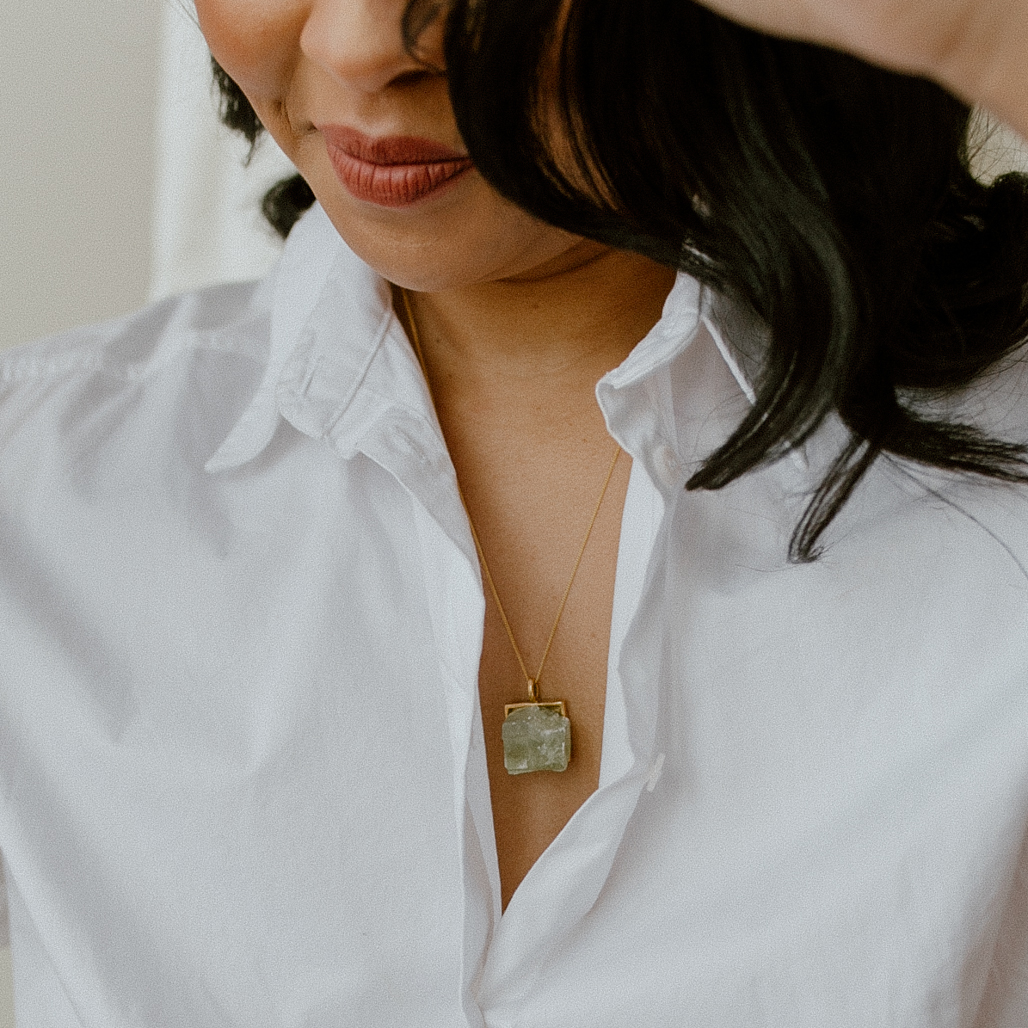 Besides Lockets, we also have crystal and stone necklaces for under $125. Be sure to check out our Emerald Calcite Pendant and our Rose Quartz Pendant. They are both so beautiful and make an amazing statement piece. The Emerald Calcite pendant can also be purchased as a Emerald Calcite Charm Necklace for an additional cost.